Written By: Daniel Cina 
If there is one environment that is near and dear to a stoner's heart, it is the environment. That's right, I'm talking about Mother Nature in all of her green and glory. Like many others, our cannabis community has a hard time resisting the call of adventure especially when it's Oregon's beautiful forests doing the calling. As an avid camper myself, I think there is little point in resisting this call to commune with nature as it is the catalyst to some of my most memorable experiences.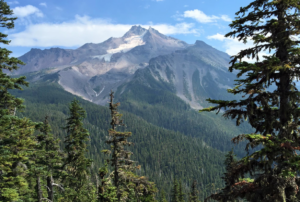 Since we're not here today to resist the call of nature, I am going to talk to you about preparedness! You always need to be prepared when heading into nature, otherwise you may find yourself being spit back to civilization by it. While being prepared for the elements and animals ALWAYS takes priority in preparations, I am going to be talking about a different type of preparedness. I am going to be talking about how to efficiently and effectively achieve elevation, while exploring all that nature has to offer. 
Understanding Cannabis Camping Laws
Enjoying cannabis in nature can be tricky due to public cannabis consumption being strictly prohibited, even in states where legalization has happened. State and Federal parks still count as public areas which means you could face some legal consequences such as confiscation and fines, but it varies by state. We recommend understanding what these consequences would entail for your specific area, as states all regulate cannabis differently. It is important to note however that some cannabis friendly states such as Oregon offer ways to consume in their state parks such as smoke friendly rentals, and designated cannabis campgrounds.  (More info for Oregon here)
*** While certain state parks offer some amenities for cannabis consumption, they are still considered public property and fall under the state public consumption prohibitions. Cannabis consumption in a federal park is a federal offense due to cannabis' classification as a schedule 1 drug*** 
Know Where You're At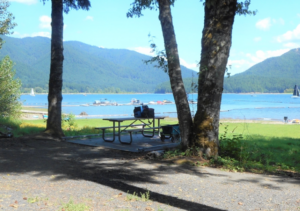 There are many different forms of engaging with nature. Whether you be a base camper, hiker, biker or backpacker it is important to understand what's around should you want to consume cannabis. It is not very prudent to consume flower at more established campgrounds where there are other people who may not appreciate the heavy aroma. If you are going camping in more isolated areas where there is a limited amount of people, then there are less of these factors that need to be considered for your elevation.  
Packing For The Environment 
We all typically have a setup for consumption at our residences that feature our best pieces, biggest bongs, and all our fun gadgets/gizmos. As much as we love our setups, most of the time they are not as mobile as we wish them to be. There are lots of intricate and fragile pieces that require packing, and we all know the nightmare that is cleaning up broken glass. There is no need to put your nice glass at risk because there are plenty of more mobile, efficient, and durable options to use.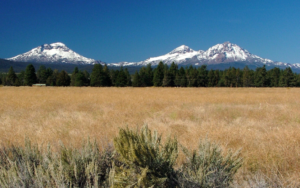 A good rule of thumb in packing for elevation is the smaller the better. Things such as edibles, vaporizers, pre-rolls, and pipes are all fantastic options because they are easier to pack, easier to store, and easier to utilize when you are away from an established set up. If you are looking to enjoy some flower in nature, I would recommend the high durable Eyce silicone pipes or one of the many amazing joint packs we carry from amazing vendors such as Mother Magnolia for a quick and easy toke. 
The best ways to elevate in nature that most people find are edibles and vaporizers. Edibles obviously don't produce smoke or aroma to surrounding areas so they are the most discreet form of consumption possible. They also come in many shapes and sizes such as cookies, gummies, chocolate, and even soda! You can find your preference at your local Nectar, and enjoy an elevation in nature with no muss or fuss. 
Vaporizers in Nature 
Vaporizers  are a great option for those who want to toke during their elevating adventure as they are incredibly discreet and do not carry as heavy a smell as flower. Nectar has all your cartridge and 510 thread needs covered. With high quality concentrates from Highland Provisions, Higher Cultures, and Oregrown at our locations, it is hard to make a bad choice! Portable vaporizers are one of the easiest ways to consume in nature, but if you want something that packs more of a punch for concentrates then I would recommend the new Dr. Dabber Evo Boost E-rig.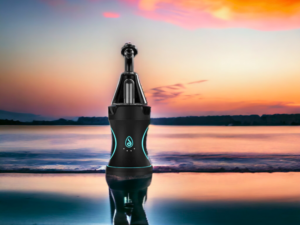 Designed to be compact, easy to use, and still pack a punch, this E-rig allows for easy elevation especially in the great outdoors. In my experience dabbing with a glass rig outside (especially in the evening) can be annoying. I have found that it is difficult to get a consistent temperature when heating up due to the wind and the outside temperature. This alongside all the intricate glass pieces of your rig that need to be taken care of really makes this an inefficient way to elevate in the great outdoors. 
 The Dr. Dabber Evo Boost does not suffer from these problems as an e-rig. With an internal chamber, you can have a dab at your desired temperature with no interference from the elements! 
Enjoy Yourself
Whatever your choice of recreation, being in nature is very beneficial for us mentally and spiritually. It is truly something special that everyone should take the time to explore and appreciate. Oregon and the PNW are one of the premiere regions in the world for camping and nature recreation, so be sure to take advantage of all the beautiful greenery surrounding us! Go make an amazing experience that you will remember for a long time with those close to you.
 When you finally do take a trip to the great outdoors, make sure to take the time to prepare properly in all facets so you are ready to tackle whatever Mother Nature throws your way so you can focus on having a great time! 
 If this article has piqued your interest in some outdoor traveling then checkout our Best Spots in the PNW article so you can start planning your trip!
*** Read About P3 Distribution Here, to learn how this business helps bring environmental sustainability to the Oregon cannabis industry, while preserving the pristine waterways, beaches, and forests that Oregon is known for. ***