Written By: Summer Hussain
The Pacific Northwest is home to not only the gorgeous green we love to smoke but FILLED with gorgeous greenery all around. Being high and chillin' at home is relaxing but this one is for the adventurous souls who love engaging in some  good old fashioned high activities.
Grab a friend, maybe two, but make sure to bring all the joints or whatever you may consume along for the journey. Here are a few things that have elevated my soul when I got out, got active, and got stoned.
High Activities List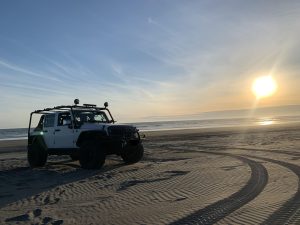 #1, The best way to start elevating your journey with high activties might be a challenge because this one is for the Jeepers or those who have vehicles that can drive on sand. Ever tried off roading at the coast? Of course you should be sure to have a designated driver who is not stoned while doing this activity, but it is a great way to kick start the journey. 
My friends and I chose Del Ray Beach in Gearhart since it is widely known for this activity. Only a two-hour drive towards the coast, put the windows down and feel that sea breeze on your skin along with any Nectar Gold joint pack and friends. Caution, make sure to not forget the snacks and firewood so you don't miss out on more amazing high activities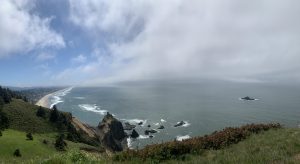 #2, Since the journey of high activities is already along the coast, let's venture on over to the God's Thumb Hike in Lincoln City. This hike is open season long with about a five-mile stretch making it the quintessential location for some high activities such as taking a hit from your handy 510 Select or White Label cart, Oregrown PAX pod, or trusty joint. 
The hike starts off with some sun and abundant green but ends with a spectacular view of Salmon River and Cascade Head from the Thumb. Be prepared if you decide to hike God's Thumb as it is an expedition on its own with some steep uphill battles. Lasty, do not forget to climb up the Thumb to relish the seascape and the sandwich you packed to put the cherry on top of this amazing high activity!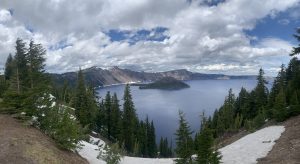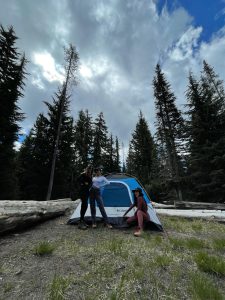 #3, From coast to Crater Lake, this is the eminent elevated reset one needs. Crater Lake is a volcanic crater home to Wizard Island, Diamond Lake, and surreal natural beauty. Mazama Campground was chosen for camping due to being surrounded by forest, trails, and no service from the outside world. Crater Lake allows those who wish to be hidden from the world to retreat & free themselves from life's priorities. 
Camping here calls for smoking outdoor flower due to having milder subtle stone-y notes vs being lost in a deep dimension (save extra psychoactive fun for later). It is the ideal place to light one up, lay back, and stare infinitely into the constellations or the crystal deep blue waters making it one of the best places for your high activities.
P.S. reach peak elevation by bringing a hammock.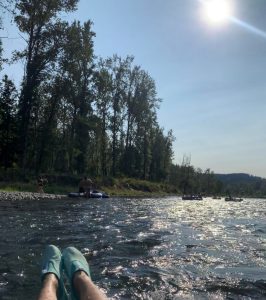 #4, Bringing it back to the city, Mt. Tabor is located in Portland, known for its refreshing view of the city. With lots of hidden trees and steep walks, Mt. Tabor is the perfect spot for  your more seclusive high activities and secret smoke sessions. Grab a blanket, a bottle of wine, and Mother Magnolia Fire Sticks. Look for that hill to sit on & stare at shapes of animals in the clouds or enjoy the book you have been wanting to read.
#5, Grab your River Raft for this high activity! Floating the Clackamas River and eating a Pear 1:1 THC/CBG gummy from Wyld is the way to go. These edibles paired with some sun and water are a sensational duo. CBG is a bubble bath for your brain and the ultimate stress reliever. No fire is required to float the river for this one making it the safest consumption methods. Just remember to not overdo on the edibles and drinking because the rapids move FAST.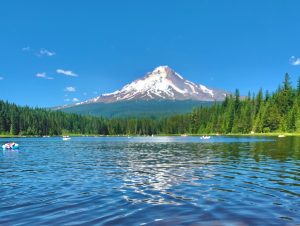 #6, Trillium Lake is home to the most breath-taking and picturesque view of Mt. Hood making for some of the most scenic high activities. That being said, there are a lot of families and children present so please be mindful and respectful when sparking up. Luckily, there is plentiful room to sneak off, enjoy the lake, and consume a Meraki or 2pk Nectar Premium half gram joint. Whatever the choice may be, less is more. Pack your fishing gear or floaty for this one!
#7, Our final elevation destination for high activities ends in Mt. Hood at Hood River. The Hood River Marina is packed with opportunities for whatever floats your boat! This is the ideal place to smoke Mt. Hood Magic (Northern Lights x Durban Poison). The magic of the strain combined with the magic of Mt. Hood are key tools for reaching maximum elevation. Whether you are on a boat, wind surfing, swimming or along for the ride, Hood River is the place to be. With the astounding view of Mt. Hood and a joint of Mt. Hood Magic, this final elevation stage will send your soul into the elevation station.
Thank you for enjoying & go start your own journey of getting out, getting active, and getting stoned!