Written By: Faith Steele
I remember my very first dab pen experience all too well. I went into my local dispensary, purchased a cartridge and battery starter kit, and was left to my own devices to figure out something that was completely foreign to me. After a few attempts, I was left with a cartridge that tasted burnt, and the feeling that I had wasted my money on a gimmick. Needless to say, I did not enjoy my first dab pen due to the cartridge and I did not try another one for quite some time.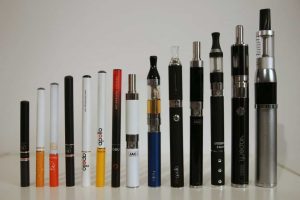 But that was years ago, and not only has the world of dab pens  grown considerably, but I have also been bud tending for five years now, and have learned what to expect with vaping and dab pens, along with some helpful tips and tricks so your experience does not mirror my first time.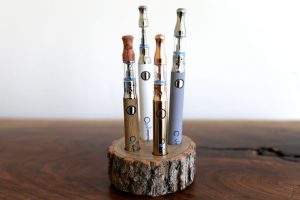 First things first, let's talk about the parts that make up your dab pen: The cartridge itself, and the battery. The cartridge portion stores your cannabis oil and is the part that you will be replacing when it runs out (more on those in a later post), and the battery is, well… the battery. More often than not, I find it is hard to get solid information on batteries, so I have put together a little guide on the batteries we offer and some things to consider:
The most common style of dab pen battery would be a 510-thread variable voltage battery, 510 thread referring to the threading of the dab pen cartridges it will use and variable voltage meaning it has a variety of voltage (temperature) settings to choose from. Most of these batteries will have three different settings that you can cycle through by clicking the draw button on the side of the battery three times in a two second period: A low (2v-2.8v), a medium (3v-3.2v), and a high setting (3.6v-4v). On lower settings you will have a more flavorful experience, and since oil is being vaporized at a slower pace, you will also have less intense effects, but more vivid and pronounced ones on higher settings.
There are a ton of batteries on the market now, so I have broken it down into three categories: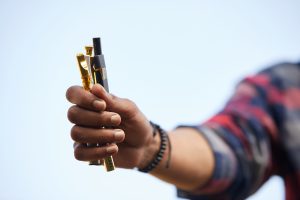 Beginner Dab Pens:
Just starting out or forgot your dab pen battery at home? These options usually range between $15-$25 and are very user friendly. These include options such as the O.Pen, Evolvd, Willamette Valley Alchemy, and our Nectar brand battery. Simply click the button five times to turn it on, make sure it is at the desired temperature setting, hold down the button and take a draw.
| | | | |
| --- | --- | --- | --- |
| Battery | Voltage Range | Charging | Misc. Features |
| Nectar | 2.7v – 3.6v | Micro USB | – |
| Willamette Valley Alchemy | 2v – 4v | Micro USB | Voltage Dial |
| Evolvd | 2.5v – 3.8v | Micro USB | – |
| O.Pen | 2.4v – 4v | Proprietary charger | Draw style – Rapid Charging |
Willamette Valley Alchemy: Perfect for those who want more control over their hits or don't want to deal with the three clicks-to-cycle temperature settings. This dab pen battery has a dial on the bottom that not only hits the usual three temperature settings, but everything in between as well.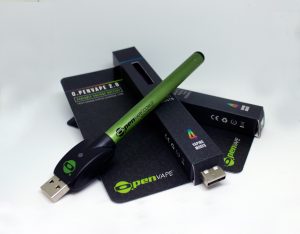 O.Pen: Once you turn it on and choose your setting, you are all done with buttons! Simply draw from your dab pen cartridge, and the battery will sense the air flow and heat up. Also, to make up for having a proprietary charger, the O.pen battery has a rapid charge option, going from completely dead to a full charge in only 30 minutes.
Intermediate Dab Pens:
Let's say that you've tried a dab pen cartridge once or twice, and now you're curious about getting a battery that is a little nicer. Enter the Vessels: a line of cartridge batteries we offer with superior air flow, a fourth extra low temperature setting, and multiple models for all budgets. Whether you want a larger battery life, or just something more discreet, Vessel has you covered and only range from $35-$59.
| | | | | |
| --- | --- | --- | --- | --- |
| Model | Voltage Range | Battery mAh | Charging | MIsc. Features |
| Core | 2.4v – 3.6v | 260 | USB-C | – |
| Vista | 2.4v – 3.6v | 320 | USB magnetic charging port | Improved air flow |
| Compass | 2.4v – 3.6v | 550 | USB-C | Discreet design |
 *mAh means Milliamp hours and is used to measure the energy capacity of a battery. The higher the mAh, the longer the battery life.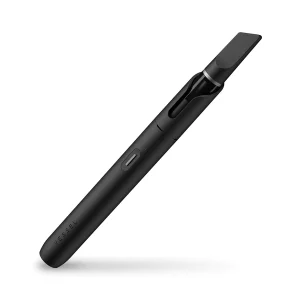 All the Vessels have nice air flow, but the Vista is where you really start to notice a difference. With this improved design, higher temperature hits feel smoother and less harsh, and it comes in a variety of colors.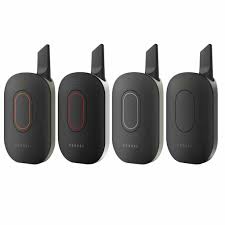 Compass: Designed with discretion in mind, the Compass is the smallest of the Vessels. Along with the sleek design, the Compass also boasts the best battery life of the Vessels, with a 550 mAh rating.

Advanced Dab Pens:
So now you know that you like vaping dab pens, and you've found some cartridges you like. You might ask yourself where you would go from here, or why you might upgrade to one of the premium dab pen batteries we carry. Lucky for you, we have two great options that fall under this category: The flagship Vessel battery, and The Puffco Plus.
| | | | | |
| --- | --- | --- | --- | --- |
| Model | Voltage Range | Battery mAh | Charging | MIsc. Features |
| Vessel – Flagship | 2.4v – 3.6v | 300 | USB magnetic charging port | Improved air flow |
| Puffco – Plus | 2.7v – 3.7v | 520 | Micro USB | Dab attachment |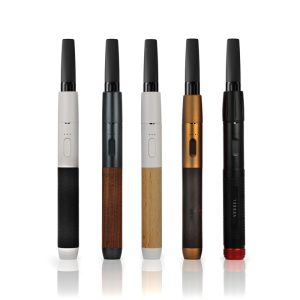 The Flagship Vessel battery: Probably the most elegantly designed dab pen battery we have, Vessel's Flagship model has some of the best airflow I've had from a battery. It also comes in a variety of styles, like a leather or a wooden walnut handle.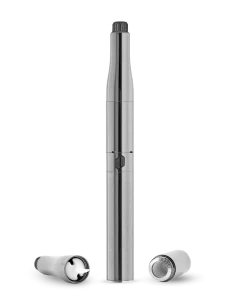 The Puffco Plus: With a long-lasting battery and a universal charger, the Puffco Plus sits as a hybrid battery for cartridges and vaporizing loose cannabis oil, or "dabbing". The coil-less ceramic bowl is perfect if you ever want to start dabbing and makes a great on-the-go option if you already do.
Once you have your battery and cartridge, it is important that you take care of them. That might sound silly, but it can be very easy to fry a battery by incorrectly charging it, or have your cartridge leak out into the battery. So, a few words of advice:
Store your battery/cartridge upright. I keep mine in a pen holder on my desk.
Always charge your battery off a secondary power source (Laptop, game console, etc.) to avoid shortening the battery life or shorting it out.
If oil leaks into the connection of the battery, wipe it out using a cotton swab and rubbing alcohol (91% or higher).
After a few consecutive draws from your cartridge, let it sit for a little bit. The wick (where the oil gets vaporized from) needs time to re-saturate with oil or it will burn, leaving you with a bad tasting cartridge.
Never leave your cartridge/battery in high temperatures. Leaving it in a car on a hot day for example, will increase the chances of the oil leaking into the battery.
Starting something new might seem daunting but it doesn't have to be, and just because I did not enjoy my first experience with a dab pen cartridge doesn't mean you can't either. Whether you already were a cartridge user or if you were purely curious, I hope I was able to provide some information that helped you navigate what batteries we carry, and what you might be looking for in a battery as well.