Written By: Daniel Cina 
The holiday season is upon us folks. With cozy winter nights, time with loved ones, and a warm cup of something all coming on the horizon, we are here to make sure you are prepared for one of the most important aspects of the holidays; gifts! The reasons behind gift giving can take on many different contexts, but the winter season always brings a truly special meaning to gifting. No matter the size or price tag, giving a gift during this season is a symbol that ultimately says "I care about you".
One of the best feelings is watching someone's face light up after receiving a gift, and that warm feeling you get captures the essence of what the holiday season is all about. Well this season, Nectar is here to help you find the perfect cannabis gift so you can experience the joy of giving this season! 
Flower Related Cannabis Gifts
Mary Jane Glass Production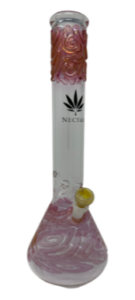 On the edge of the Columbia River Gorge in Washougal, Washington is a production facility where some of the most high-quality glass on the market today is.  Allow me to introduce you to Mary Jane Glass Production. Their products make the perfect gift for flower and concentrate lovers. Crafted specifically for cannabis use, MJGP glass utilizes non-imported glass due to its higher quality. Alongside being handcrafted, their products are water tested and inspected at every stage from artist to customer.

American-made and incredibly high quality, One of our Nectar branded MJGP glass products makes the perfect gift for that person in your life who loves utilizing a bong to achieve their perfect elevation. Give them something aesthetically stunning and functionally superior to other glasses this year. MJGP also features numerous other glass products on our shelves that you should check out!
Nectar In-House Ounces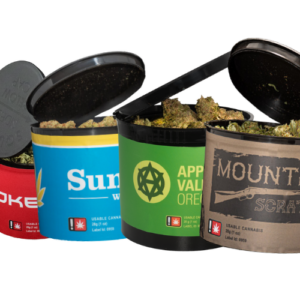 Save yourself some time and get the most bang for your buck this season and buy some bulk flowers as a cannabis gift for those in your life who elevate more frequently. We carry ounces of all our flowers from our amazing in-house brands. Grown in beautiful Southern Oregon our in-house brands are locally sourced, and are the epitome of providing accessibility to high-quality cannabis. 
All our in-house branded ounces are going to be 20% off this Black Friday season. All the amazing ounces from AVO, Mountain Scratch, Happy Camp, Sunshine Weed, and Smoke-Rite will be available so you can ensure your cannabis gift this season won't be lacking in quality or quantity.
Flower Wall Eighths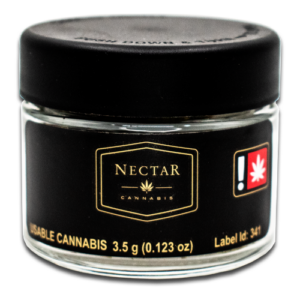 At your local Nectar, we have a vast variety of tiered eighths from our flower wall from absolutely amazing vendors who are all over Oregon. These eighths from our wall meet every price point so you have accessibility to high-quality kush. Well on 11/23 & 11/24 our tiered eighths will also be on sale providing further accessibility for yourself and as a cannabis gift to your loved ones. For those who love to experience the highest quality possible from their flower, our $12 tier will be 15% off and our $10 tier will be 30% off. 
We're not done yet though! Our $8 and 6 dollar tiers will also be 40%! Elevate the flower savings this Black Friday and snag one of our eighths as a cannabis gift this season, and even get one for yourself as well. Pair one of our eighths or ounces with that gorgeous Mary Jane glass and you'll have an amazing cannabis gift set. 
Concentrates Related Cannabis Gifts
Puffco Journey & Travel Bag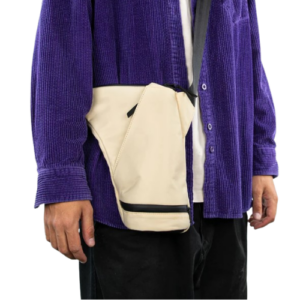 In the world of e-rigs, Puffco reigns supreme in delivering high-quality elevation for dabbers. They're products are known for their high level of customization, and ease of use that help you enjoy your concentrates at your exact desired temperature every single time you elevate. Whether it be the Puffco Proxy, Peak, or Peak Pro, these e-rig products are the perfect cannabis gift to the dabbers in your life. 
It doesn't end there though! Puffco also offers their Journey Bag and Proxy Travel Bag. Easily take all your Puffco products with you. The Journey Bag for the Peak/Peak Pro features a large central storage pocket for your e-rig and a specialized zipper for the Puffco hot knife. What makes this one special though is that it comes with its freezer pack so you can cold store your concentrates on the go! It is an awesome all-in-one to carry your entire dab set up on the go!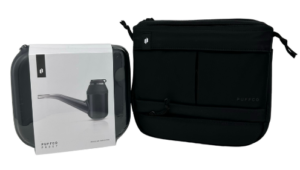 Just as amazing, however, is the Proxy Travel Bag. Sleek, fashionable, and function-able this travel bag made for the Proxy is the perfect accessory for on-the-go dabbing. Made to hold up to six jars, a battery pack, your hot knife, and all your smoking accouterments. What makes this bag truly amazing is its quick-access magnetic tray. This tray folds out of the bag, giving you a spot to load your concentrates safely and easily. With this tray, loading on a mountain top will feel no different than at your home coffee table! 
Dr. Dabber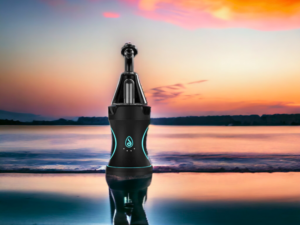 Another amazing E-rig system, the Dr. Dabber Evo Boost is an absolute workhorse in consistently delivering high-quality elevation every use. The Evo Boost utilizes a glass-to-quartz internal vapor pathway for the smoothest rips and most premium elevation, making this another great cannabis gift for the dabbers! What is truly special about this pathway is that it is built to simulate the glass rig and quartz banger experience that has become synonymous with high-quality dabbing. 
While other brands may utilize a metal or silicone pathway, the Dr. Dabber Evo Boost pays homage to the proper way to enjoy concentrates! This amazing product and all its accessories are available at your local Nectar, but wait there's more! The Dr. Dabber Evo Boost and all its accessories will be on a 20% discount on 11/23 & 11/24 for the Black Friday season. 
Oregrown Concentrates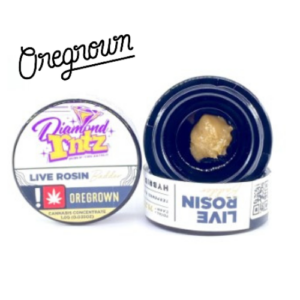 Oregrown was founded and operated in Oregon. Oregrown is our state's premiere brand in farm-to-table cannabis. Over the years, Oregrown has become legendary in the industry and among stoners for its renowned quality and elevating properties. Furthermore, Oregrown is a paradigm in sustainable packaging and farming techniques to cultivate amazing products in conjunction with nature.  With a large array of products to boot, anything from Oregrown is the perfect concentrate brand to choose for a cannabis gift this Black Friday season. 
Oregrown can be found at every Nectar location, but we have something special going on this Black Friday. Oregrown's diamonds will be 30% off. As you know diamonds are some of the most potent concentrates you can buy and Oregrowns are of the highest quality. We're not done yet though because Oregrown's caviar will also be 25% off and their sugar will be 35% off at all our Oregon Nectar locations on 11/23 & 11/24. Pair this with one of the amazing e-rigs on the list and you'll give your dab-loving friend the ultimate concentrates-centric cannabis gift set!
Even More Cannabis Gifts!
Magic Butter Maker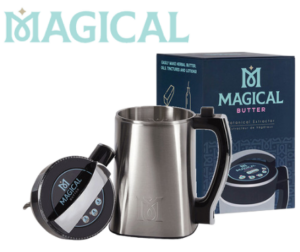 The next cannabis gift on this list is for that person in your life who has a love for cannabis and cooking! One of the premier items in making cannabis infusions, The Magic Butter Maker allows for easy infusion creation turning a typically long-winded process into a fun experience. Capable of infusing oils, butter, and tinctures, simply take your decarboxylated cannabis whatever you are using for the infusion, and place it into the machine. Then you hit the timer and watch the magic happen! 
Make cannabis cooking fun and edible creation easy with the Magic Butter Maker. This amazing item makes the perfect cannabis gift for your culinary stoner friend. Whether it's for sweet treats or a delicious savory meal, the Magic Butter Maker can do it all! Come check it out at your local Nectar!
Blazy Susan 
We all have that stoner friend who loves nothing more than rolling a fantastic joint that'll have the whole smoke circle elevated. To accomplish this you'll need high-quality papers to accompany your premium bud. Enter Blazy Susan's Deluxe Rolling Kit. This kit features thirty-two 1 ¼ inch papers and a stack of filter tips, but wait there's more! This kit also unfolds into a rolling tray for an easy rolling experience on the go.
Easy to use, aesthetically gorgeous, and perfect for on-the-go joint rolling. These awesome kits also come in pink and purple so you can add a touch of color to your smoke sesh!
Infused Pre-rolls 
We will have a plethora of pre-rolls on sale this Black Friday, but two that truly stand out are our infused pre-rolls from Portland Heights! Portland Heights is one of Oregon's premier pre-roll brands and is committed to no-frills high-quality products and design.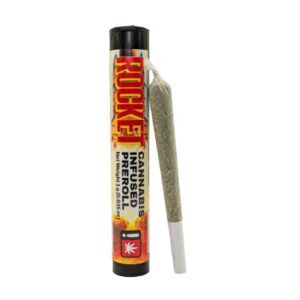 They're pre-roll products are some of the best in Oregon. Their new Sweets 2 gram infused blunts will be on 20% sale. Add a little sweetness to your cannabis gifts with this product, and your friend will love you for sharing the flavorful and elevating experience that Portland Heights provides.
Another awesome option in infused pre-rolls is our new brand called Rocket. This brand is called Rocket because the elevation from these infused pre-rolls will have you blast off! These 1-gram hash-infused pre-rolls provide amazing elevation and possess strong potency. Made with locally sourced high-quality Oregon cannabis, these infused pre-rolls make a perfect cannabis gift that will send your friends off in a Rocket! 
Nectar Merch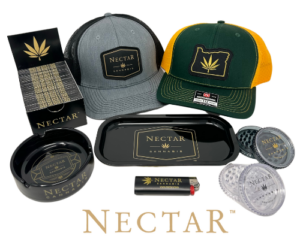 One of the best cannabis gifts to give this season, Nectar branded accessories are a stylish and functional way to help your loved ones experience easy elevation and stay stylish in the process! With Nectar papers, ashtrays, grinders, lighters and more, we help you find the perfect cannabis gift so you can help someone accessorize stoner style. 
Furthermore we also host a large plethora of Nectar apparel that also makes an excellent cannabis gift. Rep the Gold Leaf wherever you and your friends go this season. Furthermore our Nectar branded sweaters are currently 50% off through December so be sure to take advantage of this awesome deal and put some merch in someone's stocking this season! 
The Season of Giving
Whatever your reasons this holiday season, giving someone a gift is a true act of care and kindness to the people that help make our lives more fun, more enriching, and ultimately more meaningful. Cannabis and community go hand in hand so show your fellow friends in this special community the love they deserve and set them up with some amazing cannabis gifts. 
Make sure you stop by your local Nectar so we can help you find your perfect selections in cannabis gifts for all the special people in your life. Just remember that many of these products will only be on sale for 11/23 and 11/24. So make sure you make it into your local Nectar so you can experience premium savings alongside premium elevation. Happy holidays folks, we hope this time brings you true joy with those close to you!