Written By: Daniel Cina 
For some cooking is an art form, for others simply a hobby, but one thing is for certain when it comes to cheffing it up in the kitchen. Whether you are a 5 star chef, a total social media foodie, or you are simply just a hungry stoner, cooking is an awesome experience of your own design. You can make it simple, complicated, traditional, and even innovative. The inherent choices you can make in cooking have created an immense world full of different foods, wild recipes, and crazy ingredients. 
Of all the crazy ingriedents you can use in the kitchen there is one that has literally blazed a new path in the culinary world. That's right! you guessed it, I'm talking about cannabis cooking! Most people assume that cannabis cooking is only used in desserts and baked items, and as delicious a piping hot fresh tray of pot brownies are, they are only part of the potential that cannabis cooking holds in the kitchen!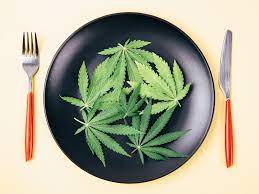 Why Cannabis Cooking 
Through using ingredient infusions such as cannabutter, weed milk, and cannaoil, your possibilities for cannabis cooking options that will create savory entrees which are sure to be the talk of your neighborhood dinner parties are virtually endless. Incorporating cannabis into your favorite meals is a guaranteed way to elevate yourself and your overall cooking experience. We all know the sense of excitement that happens when you catch a whiff of your favorite food from the kitchen, and now you can elevate that excitement even more with a supreme high to accompany your favorite meal with cannabis cooking! 
There are truly some amazing ways that your decarbed cannabis can be utilized in the kitchen so you now can enjoy your great meal and a great elevation all at the same time. No matter your level of experience, cannabis cooking is a great experience to engage in that will have you feeling awesome.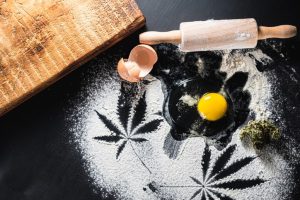 Like any hobby or craft, cannabis cooking can be fun, therapeutic, and overall a great experience whether it's a brand new recipe or one you've cooked a 100 times. There is a true sense of satisfaction when you enjoy a great meal that you have created yourself and I find from my experience that getting to share my cannabis cooking with others feels even better! 
So tie up your aprons, and grab your chef hats because it's time to blaze, but this time in the kitchen! Whether you are an experienced chef or new to the world of cannabis cooking this article will provide you with 3 of my favorite recipes, and great options for entree style dishes whether you are cooking for yourself or all your friends! So let's get started with some awesome recipes that will have your mouth watering and your head in the clouds. 
"Get Fried" Chicken 
Ingredients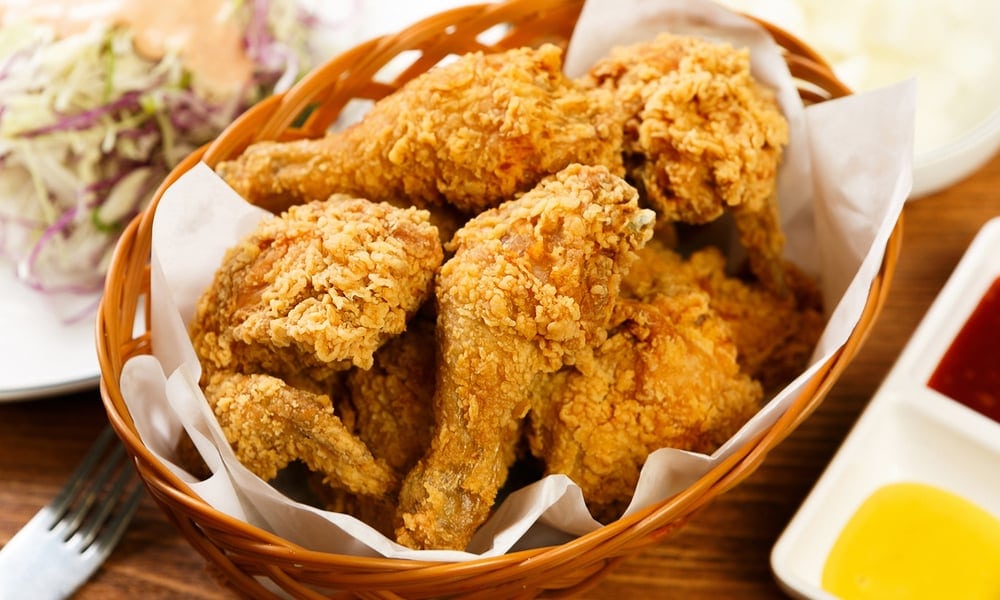 2 quarts cannaoil of your choice (preferably with vegetable oil as olive oil smokes at low temperatures) 

4 pounds of bone-in chicken, about 4 drumsticks and 4 thighs

2 tablespoons kosher salt

2 tablespoons ground white pepper

3 tablespoons smoked paprika

1 tablespoon garlic powder

1 tablespoon ground ginger

2 teaspoons dried thyme

1 tablespoon freshly ground black pepper

2 teaspoons dried basil

1 teaspoon dried oregano

2 cups all-purpose flour

2 tablespoons cornstarch

2 large eggs
Directions
Place the chicken on a baking sheet and season it with salt. Then set it aside as you prepare the seasoning blend

Set yourself up a little station with your flour, cornstarch, and seasonings mixed into the same bowl. In another bowl you should have your two eggs nice and whisked together. 

Take your chicken (piece by piece) and dip it into the egg then flour mixture. Make sure you let the excess egg drip off before dipping your chicken into the flour mixture. Be sure to coat the chicken in the flour mixture thoroughly and evenly before placing it back on your cooking tray. (To ensure the best crispiness I like to do a double coat which simply means after coating the chicken in flour, repeat the process by dipping it back in the egg then flour mixture a 2nd time) 

Heat up your cannaoil over medium heat on the stove. You should utilize an oil thermometer to keep your cannaoil around 350 degrees fahrenheit

Place your chicken into the oil for 3-4 minutes or until golden brown(be sure to monitor the temperature it usually drops when you add meat to the frying pot) and be sure to flip the chicken at least once. (Cook the chicken in batches, crowding the pan will ruin the crispiness of the chicken)

Ensure that your chicken is cooked with a meat thermometer (chicken CAN NOT be eaten raw so make sure the temperature is between 165-170 degrees fahrenheit) 

Once the chicken is cooked place it on a drying rack (place paper towels below chicken to catch excess grease) and let the chicken rest for about 5-10 minutes to ensure maximum crispiness and juiciness
"Rasta Pasta" Pomodoro 
Ingredients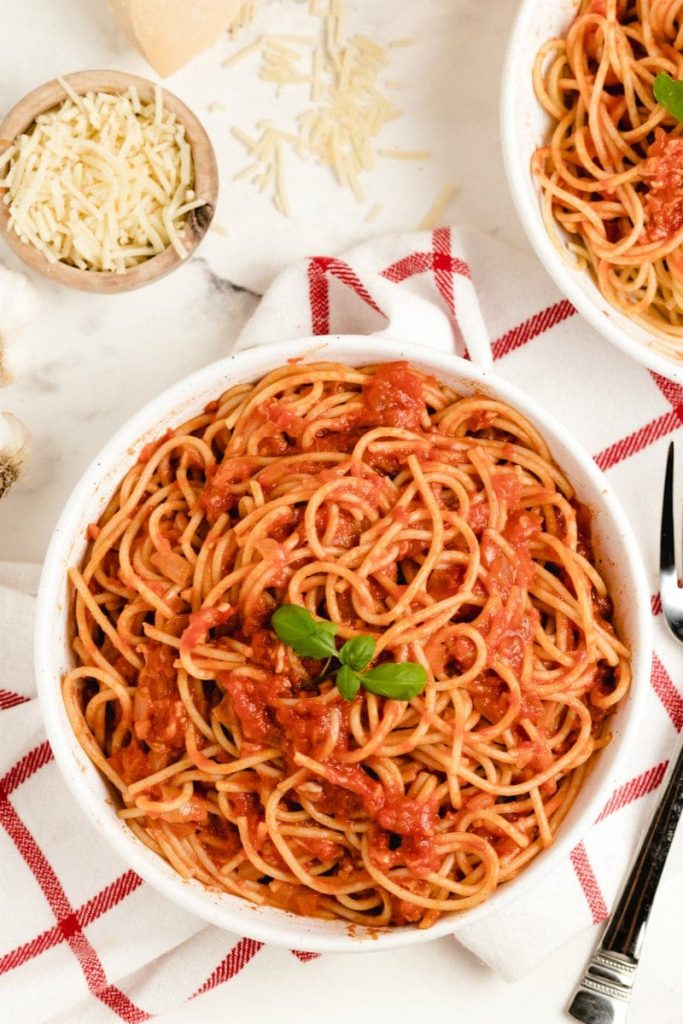 1 yellow onion

3 Garlic cloves

1ib of dry Pasta

A can of crushed San Marzano Tomatoes

5-6 Basil leaves (I like lots of basil so I add more) 

¼ cup of Parmesan cheese

Butter

cannaoil (specifically made with olive oil) 
Directions
Finely chop the yellow onion, garlic, and basil leaves 

Begin boiling a large pot of water to cook the pasta(we'll make the sauce while its boiling) be sure to salt the water heavily 

In a large skillet over medium heat begin heating your cannaoil. 

Once the cannaoil is hot add your onion and garlic to the skillet and stir occasionally until the onion and garlic appears translucent 

Add the can of crushed San Marzano tomatoes to your skillet and stir in your chopped basil, salt, pepper, and other seasonings (I like to add dried oregano, Italian seasoning,sage,rosemary and some paprika!) Be sure to stir in your chopped garlic and onion from the bottom of the skillet! 

Stir your sauce occasionally until it thickens which will take about 20 minutes 

Once about 10 minutes has passed throw your pasta into your pot of boiling water and cook until al dente 

Once the pasta is cooked, strain it into a colliander and add a few slices of butter on top to mix in ( if you want to get an even stronger elevation you can pour some canna oil directly on top of the pasta) shake the colliander around a bit to mix evenly. 

Once your sauce has thickened season it to taste ( tomato absorb lots of seasoning you will most likely need to season it a few times especially for a bigger batch)

Take your pasta and put it back into its pot and mix in your pomodoro sauce with it. Add some basil leaves on top and parmesan cheese to garnish and voila! 
Tacos "Con Cannabis" 
Ingredients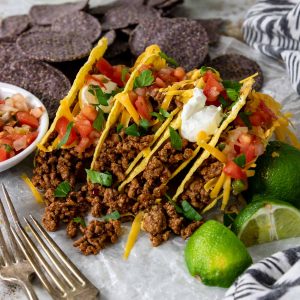 1-2 pounds of ground beef (70/30 or 80/20 lean to fat ratio) 

1 cup of cannaoil 

Chopped onion 

Pepper 

Salt 

Garlic powder 

Cumin 

Chili powder 

Corn tortillas 

Lettuce 

Cilantro 

Jalapeno 

One 8 oz. can of tomato sauce 
Directions 
Chop up your onion and jalapeno finely (be sure to remove the jalapeno seeds unless you want it to be super spicy!)   

Dice some lettuce and cilantro ( whatever garnish you like with your tacos, I also love sour cream, Tapatio, and squeezing fresh lime on top!) 

 Add some of your cannaoil to a skillet and bring up the temperature to medium heat 

Once the pan is hot add the ground beef along with the jalapeno and onion so they can cook into the beef 

Once the beef has browned bring the heat down a bit to low-medium heat and pour the rest of your cannaoil to the pan and mix thoroughly 

Add your 8 oz. can of tomato sauce along with the seasonings and mix into the beef thoroughly 

Allow the ground beef to absorb the tomato sauce and seasonings then remove pan from the heat when fully cooked 

In a small separate pan heat up some oil (cannaoil if you want to infuse the tortillas as well) 

Add your tortillas and fry them on each side until crispy 

Remove them from the pan and fold them in half to create the tortilla shape 

Allow the tortillas too dry throughly from the excess oil 

Get all your garnishes together to construct your tacos, and enjoy! 
Getting in the kitchen is a great experience, and cannabis cooking is something I love doing. Whether you consider cannabis cooking a hobby, job, or master craft, sharing a great meal is something that puts a smile on peoples faces! With all the different cannabis infusions and applications they possess in the kitchen your potential for cannabis cooking options and recipes is endless!
If you love the entrees and want to learn more recipes and cannabis cooking be sure to check out our dessert recipes article  for the best treats and sweets for you to bake. If this article has sparked a new passion for cannabis cooking be sure to check out our article on the premiere item in decarbing cannabis the Ardent Nova as well as our Nectar sponsored Cannachef article so you have the information to attend the #1 cannabis cooking competition in the Pacific Northwest!