Written By: Daniel Cina 
Forget Iron Chef! We're here to talk about CANNACHEF! The ultimate cannabis cooking competition in the Pacific Northwest. Nectar is proud to be one of the sponsors of the 2nd annual Cannachef Portland cannabis cooking competition and edibles cup. We're leaving the smoke at home for this one folks, but the heat is still being brought to this awesome live cannabis cooking competition on August 21st at The Redd. This spectacle that is hosted by Ngaio Bealum from Netflix's Cooking On High is sure to be one to watch as 8 contestants duke it out head to head for the title of Cannachef.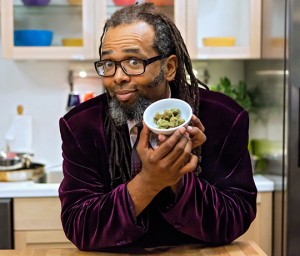 Why You Should Attend This Cannabis Cooking Event 
Whether you are well versed in the world of cannabis cooking, or just your average everyday stoner, this event is for you. Join the rest of the stoner community  and have a great time watching the competition unfold while enjoying all that this event has to offer. 
If you are looking to increase your knowledge in cannabis cooking or edibles baking then attending is a must. This awesome event will have cooking demonstrations, a chance to meet the contestants, and to meet the judges of the competition. These three parts of this event will allow you to see some amazing ways cannabis is being utilized in cooking as well as pick the brains of the judges and contestants who are all experts in cooking with cannabis as well as creating edibles. So learn some amazing things about cooking with weed so you too can become an expert.
Even if you don't want to learn to cook with cannabis this event is still for you! Cannachef also features a vendor village that will host multiple vendors from Oregon's top cannabis brands, as well as food and drink tastings. Many of the vendors will also be having giveaways, and who doesn't like free stuff. Try some amazing edibles that'll send you to the moon or shop around for your favorite merch so you have something to remember the amazing time you had witnessing this awesome cannabis cooking competition!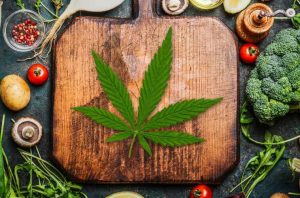 Cannachef Edibles Cup
The live cooking competition isn't the only fire that's getting lit during this event. Cannachef will also feature its Edibles Cup competition alongside the main event. Watch as OLCC licensed vendors compete for the best edible in the following categories: brownies, gummies, chocolates, candies, cookies and tinctures. Enjoy the activities and watch these vendors compete for the coveted Edibles Cup as well as the ultimate bragging rights for their sticky icky THC filled treats. 
Cannabis Cooking Competition Ticket Options
Be sure to get your tickets to this event ASAP before they sell out, and I promise you folks that this is not one event that you want to miss. Tickets can be purchased here on Cannachef's website. You can buy a general ticket which includes access to the main event, and access to the vendor village at the convenient price of $40.
If the $40 general ticket is not rich enough for your blood then no problem. This event also offers a $100 VIP ticket. The VIP ticket includes everything that the general ticket offers but with the added bonus of VIP seating for the main competition as well as a free swag bag. Make the main event something that you will never forget with the preferred seating of the VIP ticket. Just make sure you look through your complimentary swag bag before the event starts because you're not going to want to miss a second of this competition!
What Are You Waiting For!
Cannachef Portland will be an event unlike any that you have ever attended before. Join the rest of the stoner community at Nectar and in PNW to witness this ultimate cannabis cooking competition to find out who will win the title. Create some lasting memories for yourself as you enjoy all the amenities, activities, and spectacles that this event has to offer. So get your tickets now before they sell out then spark one up to celebrate because you will be attending an amazing event that you will never forget!