Written By: Wil Roe!
Step aside Dogs, there is a new man's best friend in town. If you know what a PUFFCO Hot Knife is then me and your local budtender are proud of you, and this article isn't necessarily for you. Unless you would like to learn something that you did not know about the PUFFCO Hot Knife before you arrived here. If that's the case then please stay, read, and click the links until your heart is full. 
This article right here is for those that don't already know. Those that need to know and for those that can't live without knowing about what I would consider the BEST smoking accessory of this generation. The PUFFCO Hot Knifes ability to enhance your dabbing experience is unmatched at this time.
Regardless of why you are here, we are glad to have you. If you are like me and you dab all day and night or maybe you consider yourself an extract connoisseur or what I like to affectionately call a Dab Head like myself AND you DO NOT have a PUFFCO Hot Knife you are doing a disserve to yourself and are deeply missing out! If smoking extracts is your go to method of consumption, then PUFFCO and Nectar has the device for you!
Where To Get a Puffco Hot Knife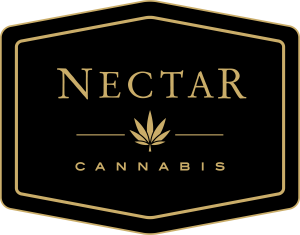 You can get it from PUFFCO's website but then you must wait for shipping to get your precious new Hot Knife and we all know how shipping can be from time to time, but if you run down to your local neighborhood Nectar right now which should be really easy with over 37 locations in Oregon alone. You can pick one up in shop and have it same day you read this!
Not to mention you can grab yourself tons of Nectar's marvelous in-house grown and produced products. Where the best selection, meets the best price in town. If you can find it cheaper, Nectar will price match. Hot Knifes are currently available in store! I am telling you this thing will pay for itself in a matter of weeks. I have had mine since its release in August 2021, and it is my everyday driver.
Enough about what I think let me tell you the facts about this glorious device. By now you have heard about how great it is and where to get it but let me tell you just exactly what this is. PUFFCO's Hot Knife is an electronically heated loading tool! You read that right "an electrically heated loading tool!" with the press of a button it makes loading your favorite Nectar concentrates like your favorite Solventless Rosin, Refinery Live Resins and Sugars or even Self-Made by Sunshine Shatters an easy, clean and beautiful process.

The PUFFCO Hot Knife will elevate your smoking experience and make you say "That's really neat" each time you use it. Gone are the days of dirty dab tools covered in gross who knows what residue or the fur of your favorite fur babies. Finally, no more sticky resin left on your tabletops or on your fresh thrifted and upcycled fit. PUFFCO and we here at Nectar know how important that single stitch Harley Davidson t-shirt is to you. If you are not going to buy it for yourself, do it for the Harley shirt my friend.
You don't even have to wipe your concentrates on the banger or wait for them to melt on the side of the banger anymore you simply hold your Hot Knife over your banger and press that button and hold for 3 seconds or until your sweet, delicious oil melts right off just like ice cream melting on a hot summer day. It really cannot be beat.
Anatomy of the Puffco Hot Knife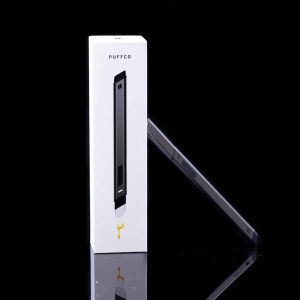 You might be asking yourself what is it made of? How does it feel in your hands? It is portable? What is the battery life like? What colors does it come in? And how durable is it? These are all wonderful questions! This next paragraph is for you – The Hot Knife has a Ceramic Tip that is easy to clean and keeps all your terps intact. To clean simply press button to warm and wipe surfaces with Q-tip, preferably a Glob Mop – it is that easy.
The rest of the Hot Knife is formed of aluminum, silicone, and plastic. It comes in a Black color that has a gun metal vibe and a blue to purple gradient one was just released by PUFFCO earlier this year. (Same specs, distinct color, also more expensive by ten dollars) The Hot Knife has a very sturdy solid feel, almost industrial like the well-built pen your grandpa had when you were growing up. Its lines are clean and simple, you want to hold it. You need to hold it. Once it is in your hands you do not want to put it down. It is too convenient.
Once you are done with it, and it is time to move forward with life. It is small enough to just slip right into your pocket and go. It is slightly smaller than your average pen and with it is convenient cap it feels even more like a pen. PRO TIP: The cap even fits on the back rubber nub just like a pen cap would that way you do not misplace it while in use – mind blown!
The details on this thing are perfect, it is simple, classic, and futuristic all at once. Not to mention the battery life is excellent. I charge mine probably once a week and remember I am using this all day – like really ALL DAY. The website states that the battery last for at least fifty uses per charge or more and I would agree with that statement and the recharge time is only 30 minutes. That is a wonderful ratio! Quick charge with a slow depletion.
Why You Need The Puffco Hot Knife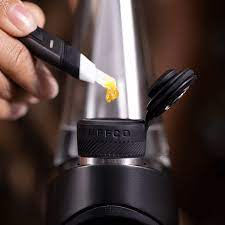 It is incredibly hard to find something wrong with the PUFFCO Hot Knife. I have had mine for a year now and have zero genuine issues with it. A friend of mine who also owns one has dropped it outside while he was getting out of his car, left it outside overnight, ran it over the next morning and then found it when he got home later that night and it still worked great! It had multiple superficial scratches on the paint but in full working condition! If that is not durable, I do not know what is. He lost it a week later but still exceptionally durable!
After having it for this long and using it as much as I have, I can only find one flaw. That is that it does not tell you where the battery life is or that it is about to die it just sort of dies and you are like "Oh, I guess it's dead" and then you put it on the charger but that is it – not another issue. Do not forget it only takes 30 minutes to recharge. Sit back and watch your favorite Rick & Morty episode and by the time it is over your PUFFCO Hot Knife will be ready to go. This truly is the best heated tool on the market.
Regardless of those minor issues I stand by the Hot Knife being a Man's New Best Friend and the must have essential to any extract smokers tool belt. Remember in stock now at your local neighborhood Nectar Markets. Works great with the new MJ Arsenal piece you picked up last week. What is that? You did not pick one up yet?!?! If you need some convincing check out the article on our website.