Written By: Daniel Cina
As the cannabis industry leader here in Oregon, we focus on two things for our customers which are convenience and accessibility. We firmly believe here at Nectar that everyone of legal age should have access to quality cannabis regardless of location, price, or availability. Every customer that comes through our doors is deserving of a great experience when shopping for cannabis, and we are committed to this in all facets of our operations. 
When you walk into your local Nectar there is a vast array of products from numerous different and popular brands that we carry. Like most dispensaries, we retail products from different cannabis farms and processors that we do not own. This has been the way cannabis dispensaries have operated for years, but here at Nectar we also like to follow the beat of our own drum! 
How Nectar is Changing The Game
While we still retail products from outside of our organization, We have developed 11 of our own Nectar brands that are grown on farms in the beautiful and fertile lands of Southern Oregon. Each farm that grows our Nectar brands are owned by us or one of our premium vendors that we partner with to produce these brands, which means that we have further control of our distribution network for premium Southern Oregon cannabis. 
At Nectar we have a saying which is there is never a Nectar too far away. Our business has been fortunate enough to experience and pursue opportunities for expansion. The reason we see expansion as a necessity is because it is truly the only way to fulfill our mission of encompassing accessibility and convenience within a premiere cannabis shopping experience. When we say everyone should have access to quality cannabis we mean everyone, and thanks to our seed to sale business model which stems from our owned farmland and Nectars brands, I can confidently say if there's not a Nectar near you then we'll be there soon! 
What It Means For Our Customers

At this point you're probably thinking, " Daniel, this is great for Nectar, but how am I really experiencing the benefits of this? " Well don't worry because I am here to tell you exactly why this is fantastic for our customers. There are three main benefits that our customers directly get when they purchase our Nectar Brands product from our farms. Our distribution network for Southern Oregon Cannabis has allowed for further control in our product pricing, quality control of our product, and overall supply of our cannabis for our customers! 
Let's start with the obvious. The first benefit that our customers directly receive from our distribution model and Nectar brands is the control on our overall supply of cannabis to our stores. Since important points of distribution such as shipping are under our control, we are able to ensure that our stores are always stocked with these Nectar brands. This means our customers have steady access to our best prices and sweetest deals on these cannabis brands.
The next benefit our customers get ,due to the fact our Nectar Brands product come from farms we own, is that we are able to provide better prices for our brands of cannabis compared to items we retail out and compared to our competition. Pair this with our weekly deals and you are in for some major savings with Nectar brands! The reason for this is our business model has effectively cut out the middleman and retailing costs meaning that the revenue accrued from this can go back into growing the premium Southern Oregon cannabis we all love and help save you even more money with Nectar brands!
The final benefit our Nectar brands give to customers is that we have much stronger quality control over our products. Since we operate on the farms where our cannabis is grown we can monitor it from its seed, to its processing, and all the way until it ends up in your hands. This helps us further ensure you are getting the best product possible with Nectar brands as well ensuring safety through our own lab-testing. While all of the products in our stores are 100% percent safe (per OLCC regulation every single batch of cannabis must be lab tested) ,lab testing our own cannabis provides an extra layer of confidence on the already rigorous testing system. 
Know Yo Grow

The final benefit for our customers is that our business model gives you the opportunity to know where your cannabis is coming from. Not enough people in the stoner community know where their kush is coming from in my opinion, and that's because most dispensaries don't bother to tell them! However at Nectar we  believe that it is important to know yo grow so full transparency can be established between us and our customers. That is exactly what we aim to do with this article so you have a better understanding of what we do at Nectar, and an understanding of where your Nectar Brands weed is coming from. 
We believe that full transparency between us and our customers on how we do business and acquire our supply further brings legitimacy to the cannabis industry overall, by showing people that we operate in a sustainable, legitimate, and transparent manner. So with this in mind allow me to tell you about our 11 awesome Nectar brands that are owned and grown by us! (Be sure to hit the hyperlinks for further information on our brands)
Our 11 Nectar Brands 
Mountain Scratch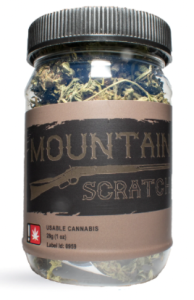 Our Mountain Scratch cannabis is locally sourced and grown in Southern Oregon like every brand on this list. The farm that grows this awesome cannabis sits on a 40 acres of property that sits under a large mountain giving Mountains Scratch its namesake! This awesome brand is sure to give you the elevation that feels like you are on the very same mountain,so get yourself a taste of the Southern Oregon woods with Mountain Scratch.
Happy Camp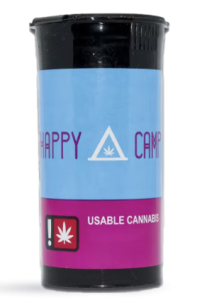 Happy Camp brand cannabis is meant to make you feel like the happiest of campers when you smoke it. The cannabis grown at this farm gets the full hands on attention it deserves through their process of hang drying and hand trimming cannabis as opposed to a machine. This contributes to some amazing outdoor flower that we feel lucky to harvest. Nothing makes us feel more like a Happy Camper than toking on some nice outdoor bud like Happy Camp cannabis.
Bud Roll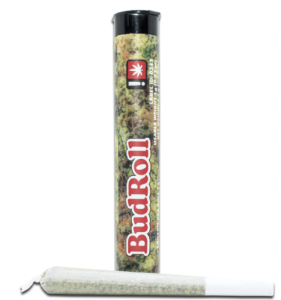 Bud Roll cannabis is the epitome of creating some stoner memories with your friends. This Nectar owned cannabis brand specializes in high quality and affordable prerolls. If you are anything like me then you know one of the best times is grabbing your buds, grabbing some prerolls and having an adventure! So take some premium Southern Oregon cannabis with you on the go and experience the elevation of an adventure with our Bud Roll brand cannabis! 
Sunshine Weed Co.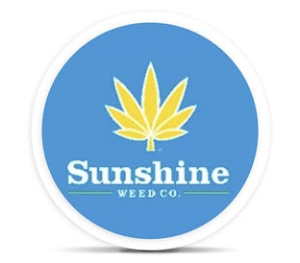 We all have our favorite strains of weed, but growth and new experiences is a part of the stoner mentality, and that is what our Sunshine Weed Co. cannabis encapsulates in every puff. At this farm in Southern Oregon, we focus on the genetic development of our cannabis to bring you our newest and most cutting edge strains from our Nectar brands. Sunshine Weed Co. truly yields some of our most premium cannabis and is sure to give you a taste of the Southern Oregon sunshine!
Applegate Valley Oregon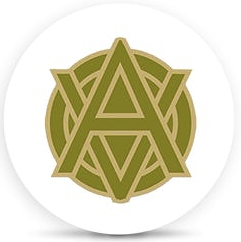 Applegate Valley Oregon stands at the pinnacle of our Nectar brands that comes out of Southern Oregon. It encompasses 5 different farms that each produces the premium Southern Oregon cannabis that makes AVO such a treat. Even more importantly what makes AVO our flagship brand is their success in sustainable farming methods that we aim to apply across all our farms. Producing the largest amount of cannabis among our farms and a paragon in working in conjunction with the land and nature makes AVO one of the best brands that we carry. 
Naturals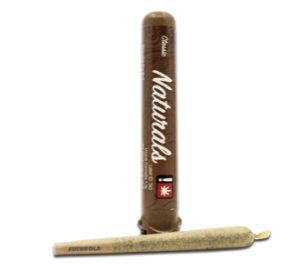 Naturals brand cannabis is another brand of ours that specializes in high quality prerolls. I can personally say from experience that our Naturals brand cannabis carries some of the most amazing terpene profiles from our Nectar brands. Great tasting Southern Oregon cannabis that effectively achieves elevation in a single 1g preroll. Every time I have one of these I get the urge to find a nice view, toke on one of their joints and feel as if I'm in my natural state. That feeling is exactly what you achieve with Naturals brand prerolls
Smoke-Rite

The thing I love about our Smoke-Rite brand is that it fully encompasses the smoking experience whether you want, flower, prerolls, or dabs. Our amazing partners ensure Smoke-Rite brand has got you covered for all your smoking needs. The distinctive red label this brand carries is like a dinner bell for an amazing elevation experience with this impeccable cannabis. Whether you are smoking alone or with your buds, be sure to try out this brand so you know how to smoke the Rite Way.
The Refinery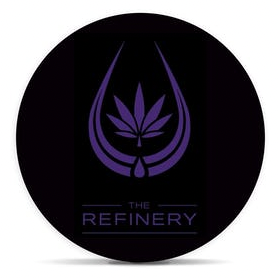 The Refinery is our brand that exclusively makes dabs and cartridges and man do they crush it. This brand was developed through sustainable farming methods in tandem with High Times cannabis cup winner Higher Cultures (who we still partner with for production), and is a shining example of how Southern Oregon cannabis creates amazing wax. Refinery brand cannabis is flash frozen until it is time to harvest to ensure peak freshness and cannabinoid preservation in every live-resin cartridge.  The Refinery is truly unsurpassed in quality and produces some of the best concentrates out of all our Nectar brands. 
Gateway Gummies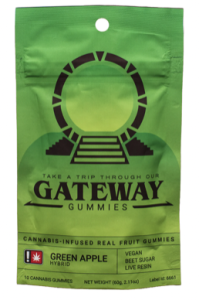 Don't worry our Nectar brands didn't forget about the edibles! Our Gateway brand gummies are an awesome way to experience supreme elevation without having to smoke. Whether it be one of our singles or pre portioned servings pack, Gateway gummies will give you the natural elevation we all love. These awesome gummies are made with beet sugar, real fruit puree, and premium live resin from our farms making Gateway gummies 100% vegan. Be sure to check out our distinctly labeled Ukraine packs as well with 100% of all the proceeds going to support the Ukrainian people and the defense of their homeland! 
Jackpot Gummies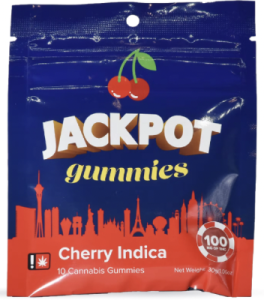 Nothing that Nectar brands offer make you feel like you hit the jackpot more than the great elevation from these edibles, and with our Jackpot gummies brand, you need not gamble on quality. These awesome gummies are actually manufactured by Tasty's but are a Nectar brand nonetheless! These amazing gummies come in multiple different flavors with varying effects and a great option for those of us that like the strong elevation that will shuffle you around like a deck of cards! So give our Jackpot brand gummies a try so you can feel like a winner from your awesome elevation and experience with them.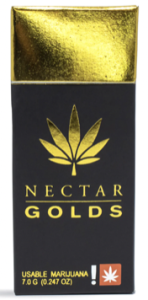 Nectar 
That's right folks, I saved the best for last! Our Nectar brands items like everything else on this list are a manifestation of our commitment to our customers. Thanks to our partners on the farm and with a team of expert growers and master curers in our corner our Nectar branded cannabis is high quality, while still being very affordable compared to our retailers and competition. Not only that Nectar has a whole line of apparel to accompany our brand that is available at your local Nectar!
Our Nectar branded products like our other brands are made from the highest quality Southern Oregon cannabis that is sure to give you a 1 way ticket to the elevation station! So the next time you are in our stores and you see some cannabis with our distinctive gold leaf on the package be sure to give it a try so you can taste and feel the Nectar difference! 
As Nectar continues to grow, keep your eyes peeled for new brands that continue to use superior cannabis with excellent ingredients. To our customers from myself and everyone at Nectar, we humbly say thank you for your years of support and with your continued support we look to the future of Nectar and our branded items with a golden sense of optimism!