Written By: Daniel Cina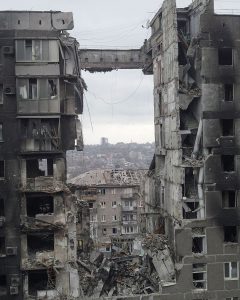 As you all know I'm sure, Ukraine has been the victim of a brutal invasion by Vladimr Putin and the Russian military. In the Ukraine cities are being burned, civilians are being attacked, and the loss of life keeps compounding due to the conflict. We are seeing families being separated as many Ukrainian men refuse to flee, but rather stand and fight for their homes. While times like this exemplify the honor, valor ,and bravery of many, the horrors Ukranians are facing due to this terrible armed conflict still endure. 
At Nectar, we always seek to make a difference in our own communities, and help those closest to us, but these acts of aggression are something that we simply can not ignore. War crimes are being committed on men, women, and children by the Russian military and we refuse to turn our backs in ignorance while this happens. That is why we are going to do our part at Nectar to aid the people of Ukraine as they fight for their homes, families, and lives. 
Gateway Gummies Ukraine Packs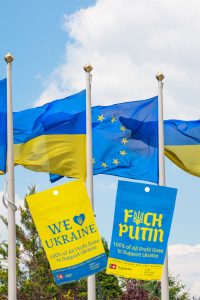 To show our support, we will be selling specially Ukraine branded packs of our Gateway gummies. These special packs that come in lemon sativa and blackberry indica were specifically designed to support Ukraine. The eye catching "We
Ukraine" and "F*CK Putin" designs on these gummies have special approval from the OLCC, meaning that they are allowing us to break some design regulations in order for us to lend our support. 
This provides an opportunity for not only Nectar to do our part, but our community also because 100% of all the proceeds from these special packs will be donated to nonprofit organizations. The more of these special packs that we sell will allow for more donations to be given and further aid to be sent to Ukraine, and so we need our entire stoner community to get involved. We have done some pretty amazing things at Nectar thanks to the strong support we receive from our communities and with your support, we can take Nectar Cares overseas to the Ukraine. 
Non-Profit Support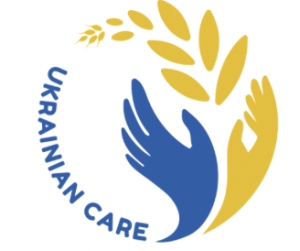 As I stated earlier 100% of all proceeds from these special edition Gateway will be going to 2 non profit organizations that are specifically aiding the Ukraine. The first nonprofit organization that we will be supporting is Ukrainian Care. Ukrainian Care has a specific focus on emergency humanitarian aid while prioritizing survival necessities. The aid they give provides immediate relief in terms of food, water, and first aid kits to help Ukranians survive, but truly they offer so much more.
By supporting Ukrainian Care we are also seeing donations go to bread, which in Ukrainian culture is the ultimate symbol of life. Ukrainian Care has overseen over 7200 loaves bread being sent as humanitarian aid along with other lifesaving supplies. Since their inception Ukrainian Care has raised over $20,000 and also sent 3 shipping containers holder over 2100 boxes of humanitarian aid alongside all the bread they have sent. Ukrainian Care is an amazing non-profit that saves lives while exemplifying dignity for Ukrainian culture, and we hope to greatly help them further their reach to bring bread, love, and life to the people of Ukraine.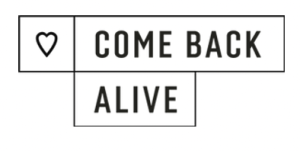 The next nonprofit that Nectar Cares will be supporting is Come Back Alive. This non-profit organization focuses on defense aid so Ukranians have the means to defend their homeland. With that being said I will clarify the money being donated to this non-profit is NOT going to firearms, but rather technological equipment, training, and military accouterments. Come Back Alive since 2014 has provided over 1500 tablets with armor software, around 1000 thermal imagers and 250 UAVS to help detect and prevent artillery strikes against Ukrainian soldiers, military bases, hospitals, and other civilian targets. 
Furthermore in 2015 they began to provide military training  for medical workers, artillerists, snipers, minesweepers, and defense analysts to help them perform in their job and save lives. Come Back Alive has been able to outfit approximately 100 military units of Ukraine's armed forces, and we hope to extend that number through our support.
 Ukraine's soldiers are embroiled in a brutal war, and in order and they need our help.  That is why Come Back Alive is such an amazing organization. They focus on the soldiers that also need our help through training sessions, rehabilitation programs, and supplying military hardware that helps save the lives of Ukrainian soldiers. Being able to outfit the Ukraine with better military gear gives its soldiers a stronger chance of winning in the field and a better chance of returning to their loved ones which is why Come Back Alive is a non-profit we are proud to support. 
We Can't Do It Without You 
As of now the proceeds we have received from our Ukraine gummy packs has allowed Nectar Cares to make a separate $7000 donation to each of these amazing non-profit organizations, but if we truly want to make a difference then we need your continued support by purchasing our special edition Ukraine Gateway gummy packs. The more we are able to sell, the more aid we can offer to those suffering in the Ukraine.
That is why Nectar needs our beloved stoner community to come together once again in common cause to aid Ukraine in the fight to defend their homeland against the aggression and oppression of Vladimr Putin. With your continued support in purchasing these gummy packs, we can help make a difference in our world as we aid Ukraine and its people in the attempt to free themselves from the clutches of tyranny and totalitarianism.
**QR Code Directly Linked to Ukrainian Care