Written By: Daniel Cina 
Our most favorite holiday is around the corner, and we at Nectar could not be more excited. It is another chance for our amazing community to come together in celebration, and at Nectar, we intend on celebrating! This year, and once again every one of your local Nectar locations are going to celebrate this 4/20 the only way we know how for our community. That is with amazing deals and prices! What's even more exciting however is these deals will run from 4/19 to 4/22 to ensure you don't miss out on the savings!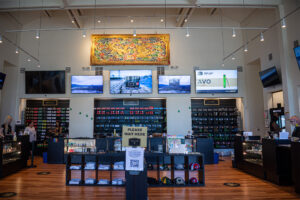 Nectar's mission has always been to provide accessibility and convenience to a friendly and premium cannabis shopping experience. All are welcome in our stores (21+), and it is our wish to serve you regardless of price, distance, or whatever keeps you from visiting us. While we run weekly deals year round, our 4/20 specials are taking things up a notch! Everything in the store from flower to concentrates, pre-rolls, edibles, and even our tinctures and topicals will be on sale! You can also expect an awesome drop of Special K glass products as well. (check out our 4/20 Special K Article) 
So without further ado, let's dive into some of our featured and best deals for 4/20 shopping at your local Nectar!
4/20 Cannabis Deals
Flower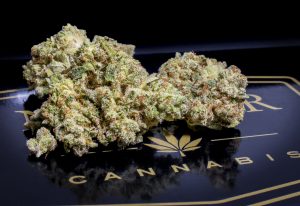 If you are looking to buy from our tiers of flower then you are in for some awesome savings. Our $4 and $8 tier eighths will be on 40% discount while the $6 dollar tier will be on 50% discount! With savings like this you can affordably stock up for plenty of 4/20 elevation activities! If you are looking to buy from our top tier premium cannabis shelf, then no need to worry about your wallet because we have awesome deals for that too. Our $10 tier will feature a 2 for $40 special, while our $12 dollar tier will be 20% off. 
If you are looking to buy a larger amount of cannabis, then no sweat! All of our Nectar branded ounces will be 20% off! It is a great feeling when you open a fresh ounce from our store, and the only thing that makes it better is when you didn't break the bank to purchase it! 
Concentrates 
If you are looking to get some high quality dabs and concentrates, then you are in the right place. We have some awesome deals for two of our most favorite vendors for dabs, Oregrown and Higher Cultures. High Cultures live resin batter will be 20% off and their live rosin badder will be $6 off! Oregrown diamonds and badder will be 30% off, while their caviar will be 25% off. Both Oregrown and High Cultures are legendary in Oregon for their products, so if you are shopping for premium quality then these awesome brands are for you.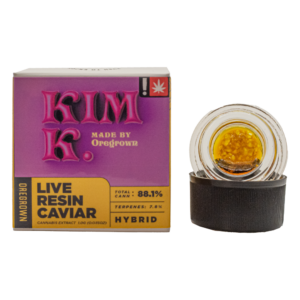 Don't worry, we didn't forget about the cartridges either! We will be offering a 40% 4/20 special on Refinery carts and 45% discount on Refinery Blends carts! Our Refinery brand is manufactured by Higher Cultures so know you won't be missing out on quality with these products! However if you are looking for a top quality cart then Higher Cultures offers a live rosin cart which will be on 20% discount and Oregrown offers a caviar cart which is also on 20% discount. 
Edibles 
We all need a little sweetness in our day and 4/20 is no different, so if you are looking for edibles then you are covered!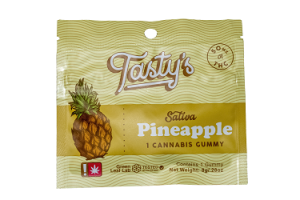 If you are looking for gummies then our best deal in the store will be for Tasty's amazing products! Everything from their singles, gummy packs, and new tins will be on a 40% discount. Tasty's has taken Oregon by storm with their gummies, and I can say from personal experience that they are both potent and delicious. With multiple flavors and cannabinoid mixtures, you can find your perfect gummy for elevation with them. 
If Tasty's gummies aren't for you then give Laurie and Mary Jane's new big cookies a try! With a chocolate chip, rainbow, and ginger spice flavor, these new cookies are a great elevation option and will also be at a 40% discount. 
 Pre- Rolls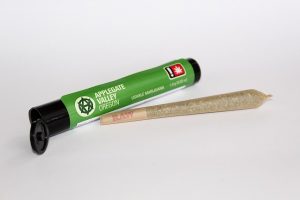 Who could ever forget about the pre-rolls? Well don't worry because we didn't. All of our in-house pre-rolls such as Smoke-Rite, Sunshine Weed Co, and AVO will be 50% off. Make sure to grab a few so you can share with your buds for the 4/20 celebration! Furthermore we will be featuring another awesome deal for another of our favorite vendors, Mother Magnolia! Their half gram joints, and Lil Doolies will be on a 30% discount and their Sugar Smokes pack will be on a 20% discount. 
If you want high quality cannabis that is locally sourced and grown in your pre-rolls then Mother Magnolia is the brand for you. Their business is truly amazing and encapsulates the Oregon spirit in its products! 
Thank You and Enjoy 
We at Nectar are so fortunate to be able to deliver these amazing 4/20 deals to our amazing community of customers. This cannabis community has supported us since our founding in 2014, and thanks to that support we have grown to 40 locations to better serve Oregon! With this amazing community that has been behind us, we feel that the sky's the limit for our company and it is all in thanks to you! 
With all this being said and on behalf of all of Nectar, I humbly wish to say thank you for your support and continued business. It is our sincere hope that this 4/20 holiday is a special one to remember and that the experience you have will carry you to next year's celebration! So be sure to stop by your local Nectar for an amazing 420 experience, as we are eager to see some smiles!!