Written By: Daniel Cina 
4/20 is right around the corner folks, and we're gearing up at every Nectar for an exciting day celebrating with our communities. To show you our undying appreciation for our amazing customers, you can expect amazing deals on everything in the store from flower to concentrates, edibles, and even topicals! The amazement doesn't end there though because this year Nectar has an awesome surprise! So let me kick this off with a question. What bong are you going to use for your 4/20 holiday?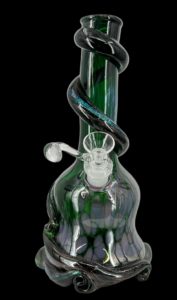 Sure you could use any glass piece in your collection to enjoy the premium cannabis available at every Nectar location, but 4/20 is a special day. That means you need something special to toke out of to make this holiday one to remember. Well don't worry because thanks to one of our amazing vendors, Nectar has your 4/20 glass needs covered as well, and I am going to tell you why! 
Our Special 4/20 Bong Surprise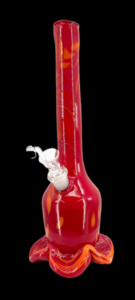 This year Nectar is teaming up with one of our favorite vendors, Special K Glass, to bring you an absolute gem to accompany your  celebrations. Special K Glass is filling out their biggest order ever of 2,800 limited edition bongs and pieces! To make it even more amazing, every bong will be hand engraved with a one of a kind 420 signature by Special K's Kris Uhlhorn. These amazing and custom pieces will be exclusively distributed to our 40 Nectar locations all over Oregon for you to purchase on 4/20. 
These amazing pieces will be available on 4/20 alongside all our other amazing deals and products, but trust me you don't want to miss out on this Special K  offer. 4/20 is a unique holiday, for a community that is truly special. This means that you deserve to celebrate with something just as unique as yourself, which is achieved through these custom glass pieces that will be the new centerpiece of your collection. 
Special K Glass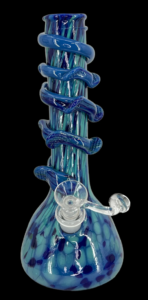 This amazing  offer could not have been accomplished without one of our favorite vendors, Special K. Their business is truly a sight to behold, as they honor the stoner community by taking on their biggest order ever for the Nectar 4/20 celebrations. 
What is even more amazing than this, however, is Special K's commitment to our community by providing sustainably sourced material and absolute premium quality in every single glass piece they produce. Each piece of Special K Glass is hand blown, making no two pieces alike. When that perfect piece from Special K catches your eye, you know that it is custom and absolutely unique for a one of a kind purchase. 
Founded in 1998 by Kris Uhlhorn a.k.a The Bongfather, Special K's mission is to bring artistry and beauty to highly functional glass pieces. For over 20 years Kris Uhlhorn and his team has devoted their business to this mission, and Nectar is proud to be able to spread this mission further on 4/20. Special K  has truly been an amazing partner to our company for many years, and this amazing  promotion is the culmination of our friendship with them. 
Thank You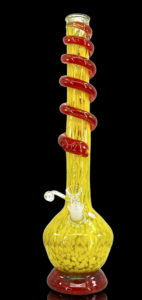 Once again these pieces are only available on 4/20 and they're going to go quick folks! Make sure you get to your local Nectar to snag the perfect special piece to accompany the celebration of our favorite plant and our amazing community. 
To our beloved cannabis community, from Nectar and Special K Glass, we can only say thank you. You have supported both of our companies through thick and thin since our inceptions, and we are eternally grateful. From all of us, we sincerely wish you the happiest of 4/20's and hope that your celebrations with those close will make this year's holiday one to remember!