Written By: Daniel Cina 
Summer travel is a time for adventure, relaxation, and creating lasting memories. Whether you're embarking on a road trip, exploring forests, or simply enjoying a serene staycation, having a portable vaporizer can enhance your summer experience. In this article, we'll explore the top five vaporizers that are perfect companions for your summer travels. These devices offer convenience, versatility, and an unparalleled vaping experience on the go. Let's dive in and discover the perfect travel companion for you!
*** All of These Devices Are Available at Your Local Nectar***
Top 5 Vaporizers For Summer Travel
Dr. Dabber Boost EVO: Elevate Your Vaporizing Experience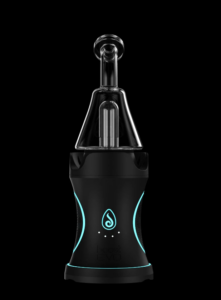 The Dr. Dabber Boost EVO is a high-quality portable e-rig designed to provide an exceptional vaporizing experience while on the move. This compact and sleek device combines the power of an e-rig with the convenience of a portable vaporizer, making it an ideal choice for summer travel.
The Boost EVO features a powerful heating element that reaches optimal temperature within seconds, allowing you to enjoy your concentrates without any delay. With its durable build and easy-to-use design, this vaporizer is perfect for both beginners and experienced users. Its long-lasting battery ensures that you can enjoy multiple sessions during your travels without worrying about running out of power.
The Boost EVO also offers precise temperature control, allowing you to customize your vapor production and explore different flavors and effects. Its portable water filtration attachment provides a smooth and flavorful hit, enhancing your vaporizing experience on the go. The removable quartz and titanium induction cups make it easy to load and clean, making the Boost EVO a hassle-free travel companion.
Puffco Peak Pro: Unparalleled Performance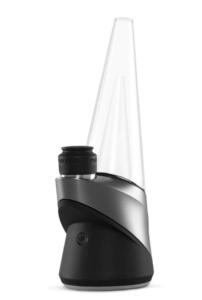 The Puffco Peak Pro is another exceptional vaporizer that delivers unparalleled performance without compromising on portability. Renowned for its elegant design and superior vapor quality, this device is an excellent choice for summer travel. Truthfully this device deserves to be paired with high quality concentrates such as Higher Cultures or Highland Provisions.
Featuring advanced technology, the Peak Pro ensures consistent and precise temperature control for an optimal vaping experience. Its unique water filtration system cools and purifies the vapor, resulting in a smooth and flavorful hit every time. The Peak Pro's smart sensors and intuitive controls make it easy to use, making it suitable for both beginners and experienced users. With its compact size and travel-friendly accessories, the Peak Pro is a reliable companion for your summer journeys.
Pax 3: The Ultimate Travel Companion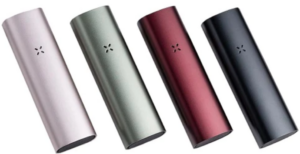 The Pax 3 vaporizer has earned its reputation as one of the best portable vaporizers on the market, making it an ideal choice for summer travel. This sleek and compact device easily fits in your pocket or bag, and it offers impressive features that cater to both flower and concentrate enthusiasts.
With its quick heating time, the Pax 3 allows you to enjoy your favorite materials in seconds. Versatility is a standout feature of the Pax 3, as it comes with a concentrate insert, enabling you to switch seamlessly between flower and concentrates. The device also offers four temperature settings, granting you full control over vapor production. Its long-lasting battery ensures that you won't run out of power during your adventures. Be sure to check out all Pax products though as they are one of the best vaporizer makers in the cannabis industry! 
Vessel Core Series: Sleek Design and Reliable Performance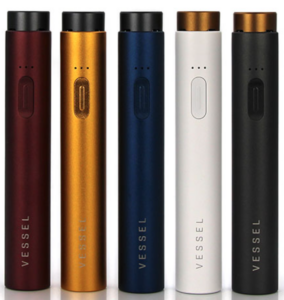 The Vessel Core Series is a stylish and high-performing vaporizer designed with travel in mind. With its sleek and compact design, this device is both visually appealing and highly functional, making it an excellent choice for summer travel.
The Core Series offers compatibility with both oil cartridges and 510-threaded cartridges, providing versatility for different vaping preferences. Its variable voltage settings allow you to customize your vaping experience, ensuring optimal flavor and vapor production. The long-lasting battery life of the Core Series ensures that you can enjoy extended sessions without the need for frequent recharging.
Puffco Proxy: Peak Performance in the Palm of Your Hand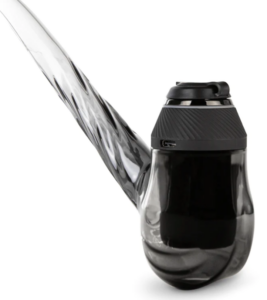 One of Puffco's newest products, the proxy is an amazing product that is compact and effective in providing elevation. With a 3D internal chamber and a single button interface, this device makes enjoying concentrates incredibly easy. It also comes with a kit of accessories to make your experience with this vaporizer even more versatile. It doesn't end there though! The glass attachment to the Puffco Proxy is interchangeable with an amazing Gandalf style attachment! 
In terms of portability, ease of use, and effectiveness in elevation, the Puffco Proxy is an easy traveling buddy to take with you on your Summer adventures! 
Safe Travels
This Summer, take your elevation with you with one of these amazing vaporizers. They are an excellent choice for your new traveling buddy this summer, and are all amazing choices in vaporizers regardless of season. Ensure that you experience the full potential of your adventures by taking your elevation with you! Enjoy the season, and check out our articles here for further information on elevated adventures! 
*** Remember to follow all laws, and regulations to your specific area or the area you are traveling to when it comes to traveling with cannabis***