Written By: Summer Hussain 
On July 1st, the OLCC decided to change the rules surrounding cannabinol aka CBN. Of course everyone has heard of CBN, it's the magical cannabinoid that does wonders for your nightly routine! 
Cannabinol is our friend, not our enemy yet the changes surrounding its new rule have resulted in it being deemed controversial. 
What Is CBN?
"Beginning July 1, 2022, all products containing artificially derived cannabinoids must comply with new labeling requirements for products containing artificially derived cannabinoids."  
What is so controversial about an artificially derived cannabinoid? Well, for starters CBN is not an artificially derived cannabinoid. Cannabinol has been found to be quite potent in older strains of weed. Ever heard the saying, "The older the weed, the better the sleep." The reasoning behind that is because the longer the weed is not consumed, the "heavier" in CBN it gets. This process can take some time to occur naturally, which is where artificially derived Cannabinol arises. Cannabinol makers have learned to process the Cannabinol in a different way to create higher potencies of CBN in products. The OLCC deems that as "artificially derived".  
There is nothing artificial about Cannabinol since it is a natural cannabinoid in the cannabis plant. Yet those in the cannabis industry see why it may be classified or viewed in that matter. Aside from the recent verdict on CBN, it is still a hit at all our retail locations!  
 Awesome CBN Products!
Nectar carries different options for Cannabinol, whether you are looking to get it with THC, CBD or all three, we have you covered! Do not let the recent judgment stop you from giving it a try. 
Cannabinol works best when THC is present. There are options for a CBD+CBN combo but I personally find that having all three really hits the spot. If you are someone who does not smoke often and do not want the psychoactive feelings, give the CBD+CBN option a try!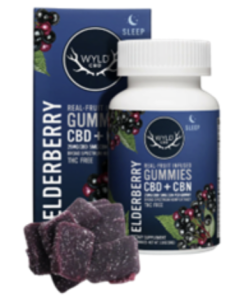 Wyld has that option available in their Elderberry 250mg/500mg CBD+CBN hemp gummies. These guys are vegan since they contain pectin & not gelatin. They do possess a slightly stronger hemp taste, but I truly enjoyed them. Consuming flower + consuming these gummies helped to tune out my cat & get the rest I needed. When I stopped being vegan and became plant based, I started using the Wyld Elderberry THC+CBN 2:1 gummies. These were an excellent replacement for flower and just getting high to doze off into my dreamland within minutes.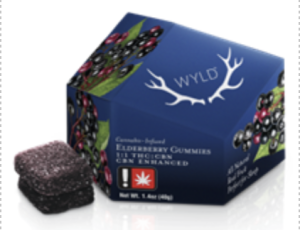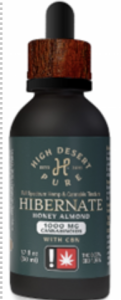 Next up, Nectar welcomes its newest Cannabinol product, the High Desert Pure Honey Almond CBN Hibernate Tincture 1:1:1. This tincture works great for the nights where I just want to relax and progressively head off into my dreamland. Upon using it, it was not the strongest Cannabinol product but gave me good use for the weekdays since I am up by 6:30 am. 
If you are in the the market for a single 100mg Cannabinol gummy, Tasty's carries their Blackberry CBN 1:1:1 option that also comes in a 10pk. These awesome gummies carry 100mg of THC,CBD,and most importantly CBN! If you are looking for the type of elevation that provides supreme relaxation that will have you stuck to your couch then these gummies are for you. These gummies can be an awesome sleep aid, but take it easy if you decide this as an option, you might miss out on half of your day. Although, these are for if you want to be out for more than a couple hours 
Not a fan of gelatin? Try out our very own brand of Gateway Marionberry CBN 1:1:1 gummies. These gummies are all natural and made with real fruit. The ingredients to these awesome gummies are beet sugar, fruit puree, live-resin, and Cannabinol making them 100% vegan. This one is awesome for our non-smokers who still want a dose of THC in their edibles. Although this gummy comes in 10mg servings, if you are someone with a low tolerance, consider taking half because they are strong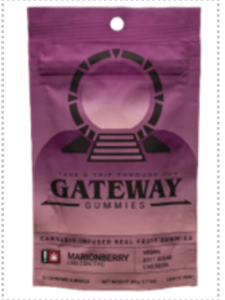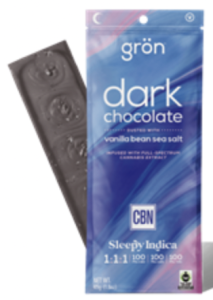 Lastly, we got Gron which is one of the biggest Cannabinol competitors in the market. Gron offers not one option, but three! Gron is constantly looking to satisfy all of your CBN needs in any edible shape or form. Their delectable artisanal Cannabinol line consists of Dark Chocolate w/Vanilla Bean & Sea Salt 100mg bars, Blackberry Lemonade Pearls, & their Dark Chocolate Pips which are key for micro dosing! All of the edibles are a 1:1:1 meaning you get all the best offers of CBN in the world along with THC and CBD.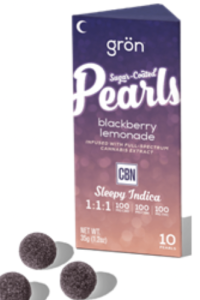 There is one last thing to keep in mind about CBN. Cannabinol is known to cause effects of desire and intimate touch. If you are using CBN along with your partner, it might result in some explicit time before bed. 
Have fun giving this cannabinoid a shot & see what it can do for you, and be sure to check out our THCA, CBD, CBG and Terpenes articles to further explore the wild word of cannabinoids!