Written By: Daniel Cina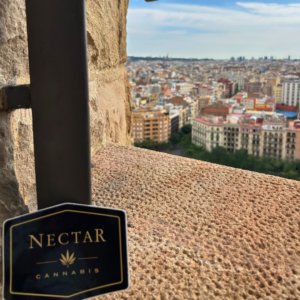 Cannabis is an amazing plant that transcends cultures and history. In recent years the United States has earned world renown for the advancements made in cannabis cultivation and culture, but the plant does not just exist here. Cannabis and its amazing culture flourishes in many different places across the world, one of which I have just recently traveled to. Today, I'd like to share with you my experience with cannabis culture in Barcelona and Ibiza, Spain! 
Cannabis in Spain has become much more popular over the years and a thriving cannabis culture has formed as a result. Like many other places across the globe, cannabis in Spain is procured by becoming a member of a social club aka asociaciones cannábicas. These social clubs, however, are not your standard coffee houses like in Amsterdam or Vancouver, but are actually run as non-profit cannabis associations.These cannabis clubs have become the center of culture for the herb in Spain. 
Cannabis Regulations in Spain 
Before delving into the actual experience of cannabis clubs in Barcelona, I'd like to talk more about the Spanish cannabis system. While regulations in Spain have greatly fluctuated over the years and is not perfect, their cannabis system still heavily differs from our own in many unique ways.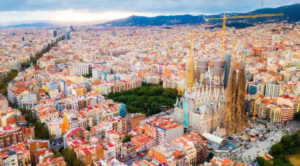 To start with, cannabis in Spain has some overarching regulations regarding public possession/consumption, but each region of Spain primarily utilizes their own local cannabis regulations.  Private cultivation and consumption of cannabis is legal in Spain so the space for our favorite plant exists there. You're probably wondering how people procure cannabis in Spain outside of growing it themselves, and that is where the social clubs come into the action. These social clubs are considered private establishments, therefore they fall under the category of private consumption and cultivation. This makes them the only places to be able to legally acquire cannabis in Spain. 
These social clubs offer cannabis with a membership fee. After you become a member of the club you can acquire cannabis, but remember these clubs are all run as non-profits, to be in accordance with Spanish law. This means that people are making a donation as a club member when procuring cannabis.These donations from members then goes to the club for the upkeep of the space and the cultivation of more cannabis for club members. 
The Spanish cannabis social club system is a unique thing that has developed in response to current regulations on cannabis in Spain. They are only able to exist as non-profit organizations under current Spanish law, and while no regulations system is perfect, cannabis enthusiasts in Spain have a place to gather and legally procure their favorite plant at these social clubs. 
Barcelona Cannabis Social Club Experience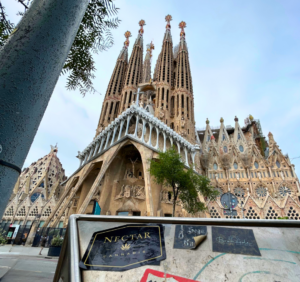 In all of Spain's cities, none have a bigger cannabis scene than the beautiful city of Barcelona. With over 200 cannabis clubs in this amazing city, it is often called "The New Amsterdam" by many in Europe. In my opinion, the city more than lives up to its moniker with its multitude of social clubs contributing to this reputation. 
Entering these clubs, I was met with a vibrant atmosphere filled with smoke and cheer as people met up with their friends for a nice toke. With comfortable couches, food, drinks, and music led to an absolutely amazing experience enjoying all the Spanish cannabis culture had to offer. With large selections of pre-rolls, flower, hash, and edibles available the social clubs of Barcelona truly provide an amazing communal experience for cannabis lovers. 
Positioned on the Eastern Coast of Spain, Barcelona is a true jewel of a city with a bright and vibrant culture even beyond cannabis. It is an amazing choice in a travel destination with absolutely amazing sights, food, and experiences that make it the perfect choice for all you potential travelers and adventurers. Barcelona offers a genuine taste of Spanish culture in all facets, but this is not the last destination on our journey through Spanish cannabis. 
Cannabis Clubs in Ibiza 
About 170 miles south of Barcelona on the Balearic Sea in the Mediterranean exists an island known as Ibiza. While Barcelona might be the hub for cannabis clubs, Ibiza holds its own with a unique appeal for cannabis culture. Ibiza has a thriving reputation as a party destination with some of the best nightclubs in the world, which attracts people from all over. Naturally this has invited a thriving cannabis scene to their social clubs that adds another layer of amazement to Ibizian island life.
Despite the popularity of cannabis in Ibiza, the island's party culture is a double edged sword for the herb. To curb potential tourist belligerence, local regulations make these clubs not as publicly accessible meaning they are not allowed to advertise their names and locations publicly. This means that Ibizian cannabis clubs do not have visibly accessible locations and essentially exist behind unmarked doors and buildings on the island. 
While this can sound disheartening, there is no need to fret. Cannabis enthusiasts can still join these clubs, but it must be done through an online membership service. During my experience in Ibiza, I used https://weed-ibiza.com/ to connect me with a legal and reputable social club and the experience was pretty phenomenal I must say. 
Walking through the unmarked door felt like a portal into another world, as the social club was fully decorated with a warm inviting atmosphere that was very similar to my experience in Barcelona. The patrons of the club were incredibly friendly with a laid-back attitude that reflected the island's peaceful spirit. The establishment was not lacking in any facet, with food, drinks, music, and plenty of gorgeous green to select from. 
While Barcelona may be a hub for cannabis clubs, the island of Ibiza also holds its own unique culture for cannabis. Ibiza's reputation as a global party destination has attracted a thriving scene of herb lovers, with cannabis social clubs adding an extra layer of charm to the island's vibrance.
Product Popularity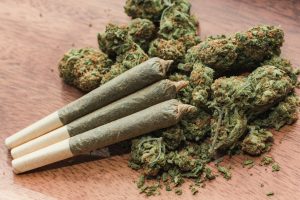 In both my visits to clubs in Spain and Ibiza, the most popular form of cannabis consumption was joints. Pre-rolls were the most popular item, but I also saw many patrons bring their own papers to roll joints to enjoy their cannabis. Of all the clubs I visited in Spain, only one had some accessories besides joints such as pipes and small bongs. People come to the social club for cannabis, and roll or acquire their joints for casual and communal consumption. 
The flower at these establishments was incredible and high quality. Most interesting enough, many of the strain selection was filled with strains that are much closer in heritage to original landraces. Cross cultivation is much more common in West Coast cannabis which lends to the wide variety of choices we see today, but this is not as much the case in Europe. The selection was almost like a history lesson, with the utmost quality for consumption. 
The same can be said for hash in terms of popularity. Hash was the 2nd most popular item, and I often saw club patrons rolling it into their joints. Known for its legendary potency, hash is essentially trichomes that are pressed into a soft brick that can be used in many versatile ways for consumption. Available at every club I visited, the hash they offered was typically the most potent item on the menu as most concentrates are not legally available. (Sorry dabbers) 
The only available concentrates are solventless products, and B.H.O. pressed concentrates are illegal to manufacture. This is common in many places in Europe, and the reason it is banned is that they consider concentrates a hard substance. It is considered a hard substance due to the chemical usage to extract concentrates. Solventless extraction involves no chemicals and is typically done through a hot press. Since there are no chemicals involved, it is still legal under Spanish cannabis regulations.
Time to For a Trip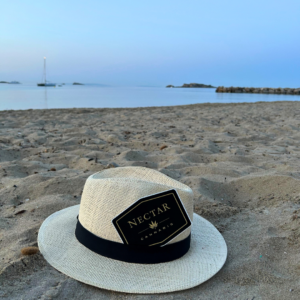 Spain's cannabis scene is undeniably diverse, with Barcelona and Ibiza standing out as popular destinations for cannabis enthusiasts. They both provide a unique experience with their social clubs that makes the already rich cultures of these locations even more vibrant. 
Barcelona and Ibiza remain amazing choices in travel and are both a paradigm for Spanish culture and have so much to offer for cannabis enthusiasts and travelers. I cannot recommend these places enough if adventure is on your mind, as experiencing the culture, community, and cannabis of these places was a truly joyful time. If you are looking to travel to a place outside the United States to experience cannabis then Barcelona and Ibiza should most definitely be on your list.
Wherever your adventures take you, make the most of the experience, and make sure you bring some stories back with you. Safe travels, folks!!
*** Nothing in this article should be considered legal advice or a substitute for legal advice. Please respect the current state of cannabis law in whatever area you find yourself in***