Written By: Daniel Cina 
I hope you are all excited because Cannachef is just around the corner on August 21st! This awesome event is sure to be an amazing spectacle as we watch 8 chefs duke it out for the Cannachef title and ultimate bragging rights in this cannabis cooking competition. Us Nectarines have the honor of sponsoring this awesome event again as we have in years past, but this time something is different!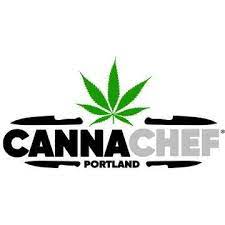 This year Nectar is not only sponsoring Cannachef, but we are also throwing our hat in the ring! That's right folks you heard it here first, the biggest dispensary chain in Oregon is competing in Cannachef and we are bringing the heat with not one, but two of our very own Nectarines as contestants! We could not be more excited for our Nectarines to have the opportunity to compete and hopefully take home the Cannachef title. So without further ado, allow me to introduce you to our two Nectarines competing at Cannachef, Faith Steele and Calvin Jackson!
Meet Faith Steele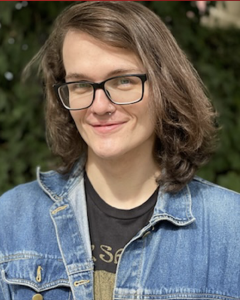 Our first contestant that we will be talking about today is Faith Steele. Faith has worked in the cannabis industry since Oregon's legalization back in 2014 and has been a Nectarine for 3 years. In her time as a Nectarine she has worn many hats with us such as being a budtender at our Terwilliger location where Faith became head budtender. Faith currently works at our warehouse now as a Regulatory Operation Specialist and Writer for our Nectar News Page! 
Faith has loved cooking since childhood and had a childhood dream of becoming a pastry chef. This love for baking continued throughout her childhood where she entered numerous baking competitions and began regularly baking cakes and making candy bars for her friends. She even considered going to culinary school, but luckily for us as Nectarines, Faith also loves cannabis! 
Despite having an early love for cooking, Faith did not start incorporating cannabis into the kitchen until the Covid Pandemic. When we all had too much time on our hands and aimed to fill the void, Faith turned to the kitchen and decided that it was time to up the ante on her cooking skills by adding the best ingredient of all (cannabis…obviously). 
When asking Faith about why she wanted to begin cooking with cannabis she said what really makes it fun for her is the challenge that incorporating weed into her cooking presented, and getting to figure out how to do it effectively was like a puzzle in need of solving. Well, the competition better watch out now because the puzzle has been solved and Faith is ready for the challenge Cannachef presents. 
What truly makes Cannachef special to Faith is what it means for the cannabis industry overall and for her own cooking skills. When we talked, Faith reminisced about a time when we all faced harsh stigmatization and prejudice for enjoying cannabis, and now she has the opportunity to compete in a cannabis cooking competition. The feeling she described to me over Cannachef and the chance to validate her own cooking abilities by competing was absolute surreality over how far her cooking skills and cannabis has come since those pre-legalization days.
Meet Calvin Jackson 
Our next Nectarine we will be talking about is Calvin Jackson! Calvin has been a Nectarine for about 10 months and he has accomplished quite a bit in that time frame. Calvin steers the ship at our 181st & Halsey location as the Lead Budtender, and man are we glad to have him on board! Whether it be in the kitchen or on the job Calvin brings an awesome skill set to the table that is no doubt a part of his recipe for success! 
Originally from Chicago, Calvin fostered his love for cooking from his father who was a chef for as long as Calvin could remember. As a child, wherever his father went in the culinary world whether it be Chicago's Chinatown for culinary school or one of the many restaurants he worked in, Calvin was there right alongside him learning everything about food and how to cook it. 
With all the experience he gained from being in the culinary world with his father and as a former chef himself, Calvin has truly become a force of his own in the kitchen. While having many dishes in his repertoire, Calvin's favorite dishes tend to be pasta based such as a creamy shrimp alfredo and lasagna. His reasoning for this is the versatility that pasta possesses, and Calvin loves to tinker with his dishes to find the best recipe and methods possible to elevate his dishes! 
With all this experience in the kitchen, it is no surprise that 2 years ago Calvin wanted to further his skills even more by adding cannabis to his list of ingredients! Like many other ingredients, cannabis provides an aspect of cooking that Calvin loves which is versatility. He specializes in making infusions and tinctures to find what works best for the particular recipe he is working with to deliver the most amazing dish he can. Where a less experienced cook such as myself would most likely be careless and sloppy when cooking with cannabis, Calvin is methodical and precise in his operations making him one to watch out for at Cannachef! 
Cannachef is going to be an amazing experience for spectators, as well as for our competitors and that is what Calvin is excited for the most. Win or lose, Calvin sees Cannachef for what it is, an awesome opportunity to try something new by taking his cooking skills into competition. The experience and what he takes from it is the most important aspect of Cannachef to Calvin. Everyone knows experience is the greatest teacher, and Calvin intends for the experience to help further his own skills in the kitchen and perhaps even learn something new when it comes to cooking with cannabis! 
Good Luck To Our Nectarines 
Cannachef like any competition means different things to each competitor and how they interpret and interact with this competition will determine the experience taken away from it regardless of the outcome. It is our sincere hope at Nectar, that all the contestants have a truly enriching and enjoyable experience during Cannachef that they reminisce on fondly.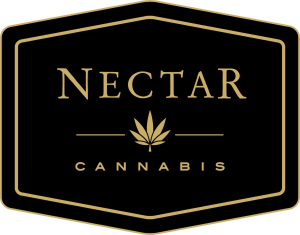 From myself and all our Nectarines, I wish Calvin and Faith the very best of luck competing and that we are proud to have them represent Nectar and all its Nectarines during the Cannachef competition. They are two amazing people, and having the chance to interview them and share their cannabis cooking experiences with all of you has truly been a thrill and honor. 
So once again good luck to Calvin Jackson and Faith Steele as they take the stage to compete at Cannachef. Nectar and all of its Nectarines are so proud of you and we can't wait to see what you both got cooking for the best cannabis cooking competition in the PNW!!!