We are excited to announce that we have (re)opened our Nectar Eugene 6th dispensary location! Nectar's Eugene 6th store is located at 698 W 6th Ave in Eugene, Oregon, just off of I-105. For those who are local to the area, you will recognize this as being just a five-minute drive from Voodoo Doughnut, a two-minute walk from Beergarden, or just around the corner from everyone's favorite late-night munchie spot, Taco Bell. So go ahead, place an order online, go get yourself some munchies, and by the time you're done your order will be ready and waiting at Nectar Eugene 6th.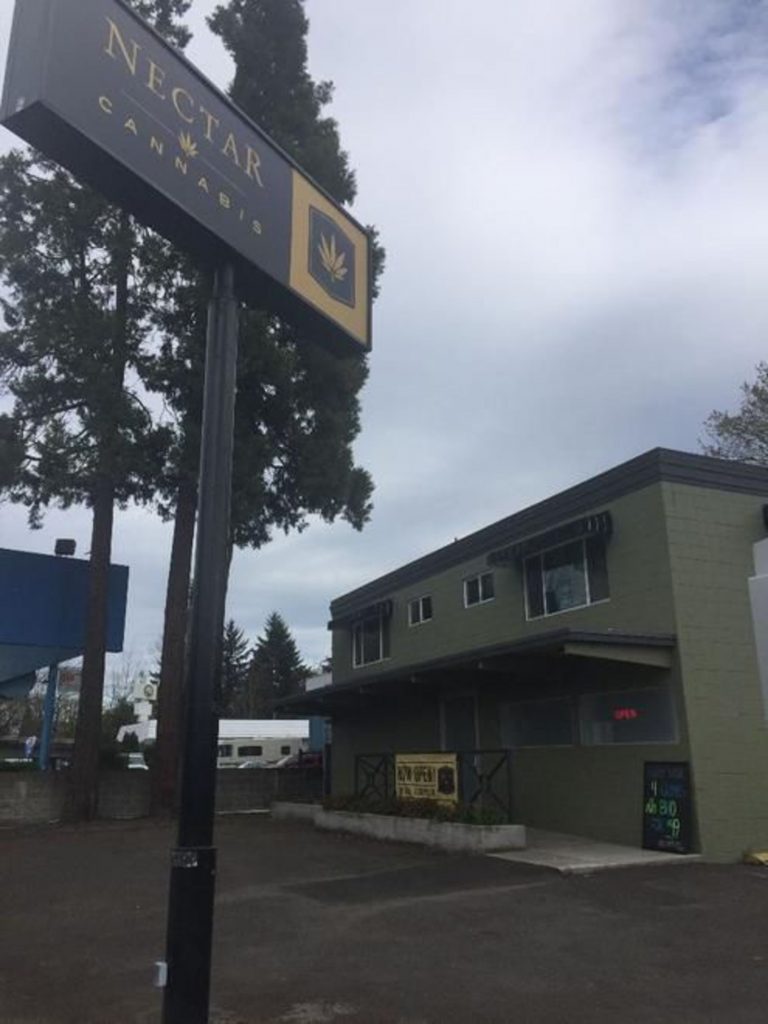 You can place your next order online for same-day pickup at Nectar Eugene 6th by browsing the online menu here. Just add your favorite items to your cart, enter your contact information, and select your preferred method of pickup, either In-Store or Curbside. With Curbside Pickup, you'll get to skip the line altogether and have your order delivered straight to your car! We always prioritize having all online orders ready and waiting, whether they are Curbside or In-Store, so you are not waiting around for long. 
Shop In-Store at Nectar – Eugene 6th
If you would prefer to shop in-person, our expert Budtenders at Nectar Eugene 6th will be happy to assist you. Nectar's newest location in Eugene provides customers with the same wide selection of quality cannabis products found across all of Nectar's dispensaries. With flower, edibles, concentrates, tinctures, topicals, prerolls, and vaporizers fitting every customer's budget and needs. Like most Nectar locations, Nectar Eugene 6th is open 365 days a year from 7:00 am to 10:00 pm. This store will also offer the same awesome weekly deals too! Check out this week's deals here. 
Spread the Word
Now that you know about Nectar's newest, 18th location in Eugene, it's time to spread the word! We look forward to serving you in the Whiteaker neighborhood.