Written By: Daniel Cina 
Greetings, cannabis enthusiasts! We are thrilled to announce that Nectar Markets has expanded its reach to make your shopping experience even more convenient and accessible. We are now live on WeedMaps, offering our top-notch services and premium products to our valued customers in California! We are so excited for what this means for our cannabis community in California by adding our amazingly curated online menu to the connectivity that Weedmaps provides for an unsurpassed online shopping experience.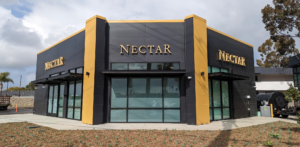 At Nectar Markets, we pride ourselves on being the Gold Leaf Standard in cannabis shopping experiences at all our locations. We put our focus into convenience and accessibility to cannabis for our customers, and by adding our menu to Weedmaps we are able to bring the Gold Leaf standard in online cannabis shopping as well.
Nectar Costa Mesa Now on Weedmaps 
For all the cannabis connoisseurs residing in sunny southern California, we are delighted to introduce active ordering on WeedMaps in Costa Mesa. Whether you are an experienced user or just beginning to explore the world of cannabis, Nectar Markets is here to cater to all your needs with our extensive range of high-quality products.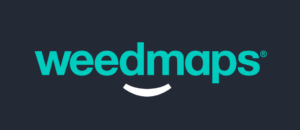 Our Costa Mesa location is equipped with a plethora of cannabis options, including top-shelf flower, concentrates, edibles, and much more which you can now view and actively order on Weedmaps. With Nectar Markets on WeedMaps, you can now easily access our Costa Mesa dispensary, browse our huge menu, and place your order online. Embrace the convenience of active ordering and have your favorite products ready for pickup when you arrive!
Order Online and Skip the Line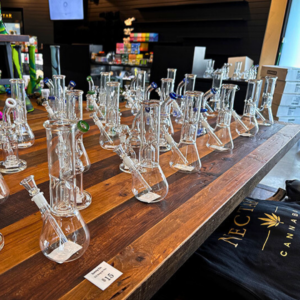 We understand that your time is precious, and sometimes long lines are painfully unavoidable. That's why we're proud to offer the convenience of online ordering. Simply visit our WeedMaps page, browse our comprehensive menu, make your selections, and place your order with a few clicks. Once your order is ready, swing by our dispensary and enjoy a swift and seamless pickup process. 
When you order online through Weedmaps and our online store, you are able to skip the line when you go to our Costa Mesa location to pick up your perfect purchase for elevation. Shop and pay for your product selections in the comfort of your home, and simply swing by Nectar Costa Mesa for a smooth, simple, and fast cannabis shopping experience. We value your time, and understand how important it is, so make your shopping experience at Costa Mesa even easier with Weedmaps so you can carry on with all of your daily activities and adventures. 
Exclusive Weedmaps Deals
At Nectar Markets, we believe in rewarding our loyal customers. With our presence on WeedMaps, you can now have access to exclusive deals and promotions that can only be found on their platform. Be sure to stay tuned for these exclusive specials so you can access absolutely amazing deals beyond our expansive weekly deal rotation! 
Stay Connected
Make sure to follow us on our social media channels so you can stay connected to everything going on at Nectar Markets! It is always our aim to keep you informed about our events, deals, product launches, and so much more! 
Be sure to check out our Costa Mesa dispensary on Weedmaps for a smooth, seamless, and amazing experience in online cannabis shopping. 
The last thing I would like to say is thank you for being a part of the Nectar Markets family. We are committed to delivering the best cannabis products and shopping experiences to our customers and community of cannabis enthusiasts because you deserve nothing less. With our expansion on WeedMaps in California, we hope to provide even more convenience and happiness to your cannabis journey.
Keep exploring, keep discovering, and keep enjoying the wonders of cannabis with Nectar Markets!
Your journey to the world of Nectar awaits – let's elevate together.