By: Wil Roe
This article is going to start off with a definition of a word and that word is Essential (es.sen.tial) it is an adjective that means absolutely necessary; or extremely important. We in the Cannabis Industry learned what essential meant over the last few years like the rest of the world and because of that when we say something is essential you can take it to the bank. Today we're going to go over a few of what Nectar considers essential to your smoking routine.
Essential 1: FIRST THINGS FIRST, CANNABIS!
Every smoking session must start with procuring your cannabis and we suggest you stop into one of over 40 locations in the state of Oregon and check out brands like Mother Magnolia Medicinals or our in-house-grown Nectar Golds and Applegate Valley Oregon. With our weekly deals you need not worry about missing out on these products as long as Nectar is here!
Essential 2: LET'S ROLL OUT TRAY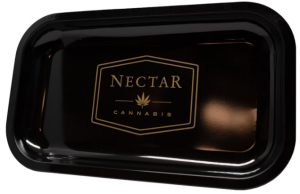 Now that we've got the Cannabis out of the way we can talk about some of the materials we deem essential. The first thing you'll want to have that isn't cannabis for your session is a beautiful metal rolling tray to collect all your wonderful cannabis and tools. That way everything stays contained on the tray and not all over your family table or your favorite record cover.
You're in luck because Nectar produces the finest metal rolling tray from here to the Mississippi River. It's sleek, sturdy, and classic like everything should be not to mention it is graced with the infamous Nectar Gold Leaf that can't be beaten making this essential highly functional and stylish at the same time!
Essential 3: GRINDING ALL MY LIFE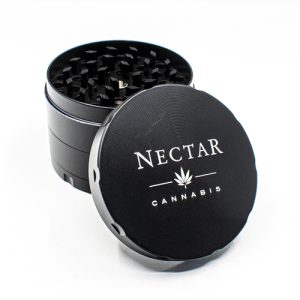 With that said the next tool you'll need in this essential kit is a grinder and boy oh boy do we have a Nectar grinder for you. This 4-piece, 3-tiered solid metal grinder with the perfect amount of teeth to grind of your weed to that perfect not too chunky not to0 fine texture we all love. The holes are a nice size that doesn't allow for a lot of flowers to get stuck during the grind.
Another great feature about this grinder is the always clutch kief catch at the bottom. I never buy a grinder that doesn't have a kief catch. This grinder comes in black with a silver etching that says Nectar Cannabis in all its glory.
Last but certainly not least is the handy dandy scooper tool that comes in the bottom of your kief catch so you can easily top your bowls with that marvelously delicious kief. Unless you are in the camp of stoners that like to hand grind their flower, a grinder is an absolute essential in having fluffy freshly ground cannabis.
Essential 4: PAPERS ALL DAY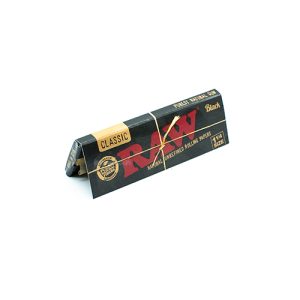 Once you've got your cannabis, tray, and trusty grinder the next step is to begin the rolling up process. You can't do that without good ol' rolling papers. Of course, we recommend our Nectar Brand Rolling Papers that come in your average 1 ¼ size with 40 leaves in each sleeve, and each leaf is 100% Hemp which is hard to beat.
If the Nectar papers don't tickle your fancy, then we've always got everyone's favorite brand RAW. We have a wide variety of RAW products for your smoking needs. For this task, I'd use the Classic 1 ¼ size natural unrefined rolling papers made in Alcoy, Spain the birthplace of rolling papers.
Essential 5: RAW TIPS AND ROLLERS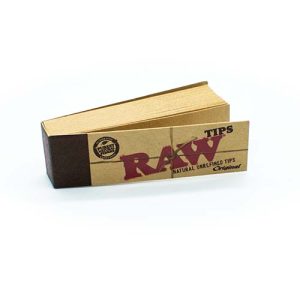 When it comes to RAW there are two more tools (one of which we don't offer) that are immensely useful. One of those is RAW TIPS, a nice small piece of unrefined paper that you can roll up to your liking and place at the end of your joints to keep out those pesky scoobies we're always talking about.
These RAW TIPS come in a handy 50-pack that'll last you at least two weeks. The other of those is the RAW Roller. Now some will debate whether this is an essential or not and for the experienced smoker you'd be right this wouldn't be essential but here at Nectar, we like to service the whole 21 and older community whether they're newbies or veteran stoners. Not to mention an item like this can be helpful for people with disabilities.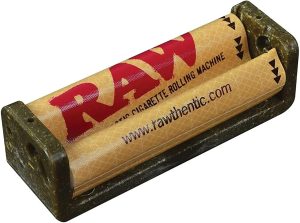 If you're a veteran stoner you can move on to the next section for the rest of you to keep reading. This thing makes rolling as easy as 1, 2, 3.
The first step is to spread it open and place your favorite rolling paper inside then take that beautifully folded RAW TIP and place it on the end of your choice. Then take that perfectly ground cannabis from your Nectar Grinder and place it into the papers.
I tend to like to make one end of the joint a bit fatter than the base. Think Baseball Bat but you're welcome to place it evenly – it's the roller's choice. Once you've done that wet the furthermost edge from you then simply roll and seal and within seconds a perfectly rolled joint for you and yours to enjoy.
** Click Here For A Video on How To Roll a Joint
Essential 6: LET US LIGHT THE WAY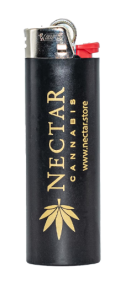 You may be asking yourself if there's more. Heck yes, there is more! There are two things left, some would say the most important thing aside from the Cannabis though. Do you know what I'm talking about? You don't? How could you forget about the most stolen item on the planet? How could you forget about the bringer of fire?
You may have forgotten but we did not. I'm talking about the one, the only BIC Lighter! The difference is this BIC Lighter is adorned with Classic Nectar Gold Leaf and the Nectar name making it the best BIC in the room. With this awesome design you'll 100% need to be on the look out for lighter thieves, who want to get their hands on your awesome Nectar Bic lighter!
Essential 7: YOUR GRASS IS NOW ASH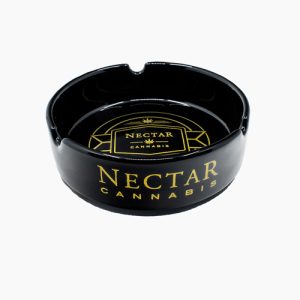 Now for the last item in our Nectar Stoner Essential Kit. This item has been a staple in homes across the world for decades for many reasons. This item right here has been known to become a piece of art for people, we hope this one becomes that for you. With that being the last item in the kit is a gorgeous black Nectar ceramic ashtray with our Gold Leaf Logo placed perfectly on the bottom. The perfect place to ash your now perfect and freshly rolled fatty filled with fire Nectar Cannabis as you sit back and marvel at how regal and sturdy this ashtray is sitting on your end table.
Bonus Essential: Share The Love
Take what you have just learned here and share it with your loved ones. Take all of the ones who enjoy cannabis and that are 21 years of age and older to your nearest Nectar location and pick up all your Nectar Stoner Essentials we just talked about. Make sure to satisfy your cannabis needs as well! Then take all of these magical things back to your favorite smoking location and get to work on that research and development. Until the next time stay safe, happy, and HIGH!