Written By: Daniel Cina 
Comedy can be described as the spice to life. It is something that puts a smile on peoples faces and elevates moods, and if there is one thing the stoner community knows it's comedy. Which is why I am here to talk about Faded Comedy PDX! There is just about nothing better than sparking up with some of your friends and letting some stoner hijinks ensue.  That is the awesome thing about cannabis and comedy, they go together like a can of gas and a lit match!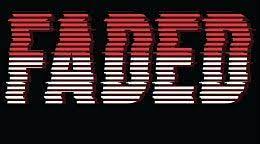 Nectar is proud to sponsor this awesome Portland based comedy show as they bring laughs and smiles to our community! The brainchild of comedians Shain Brenden and Sean Jordan, Faded Comedy PDX is the perfect show for those of us that want to pair some comedy with our cannabis! 
My Experience at Faded Comedy PDX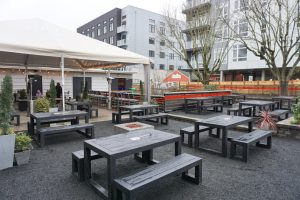 I had the opportunity to go and see Faded Comedy PDX for myself, and was I glad I did! It took place at Migration Brewing on Williams street in Portland, which could not have been a better place for this. The outdoor patio provided a great space for about 150 people and drinks and food were available right inside for purchase which made enjoying the show even more convenient and easy. Overall the location was a great place that I would recommend even without Faded Comedy PDX being there, but obviously their presence made the evening so much better! 
With a glass of wine in my hand and some joints in my pocket, I was ready to take on Faded Comedy PDX. Truthfully however, even if I had neither I still would have enjoyed the show. This is not some open mic, backyard, ameatur hour comedy show, the lineup for these shows are incredibly talented comics that had me and the entire audience in stitches the entire night regardless of everyones elevation. While the rotation of comics changes each show, the particular night I attended the headliner was the immensely talented and hilarious Jameel Johnson.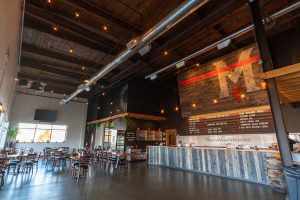 His comedy set along with everyone else's was incredible and had the audience captivated as he shared his edgy jokes on many subjects such as his relationship with cannabis and his opinions on the city of Portland. His jokes truly hit close to home for his audiences, and I thoroughly enjoyed every minute of it.
You Need To See For Yourself 
I can not stress enough how great a time seeing Faded Comedy PDX was, and you need to see it for yourself. Whether you want to take your significant other on a date, hang with some friends, or just need a good laugh, this comedy show is a great way to make your evening one you won't be forgetting any time soon. 
Have some drinks, some food, and have a great time laughing until your face hurts, just be sure to squeeze in a smoke sesh beforehand with some cannabis from your local Nectar so you have an awesome elevation to accompany the amazing time you are about to have at Faded Comedy PDX! As I said earlier comedy and cannabis goes together like a can of gas and a lit match. Well this comedy show is the resulting explosion and it will knock your socks off with how much you enjoy this event! 
So be sure to get yourself some tickets to Faded Comedy PDX which occurs on the Last Thursday of every month. Make sure you act fast because the tickets sell out fast due to Faded Comedy PDX's rising popularity. Once you have your ticket break out your bong and light one up to celebrate because you will be going to one of the best comedy shows in Portland! 
*** Please be responsible when consuming alcohol, cannabis, or both. While the name of the show is Faded Comedy PDX, the rules of most venues prohibit smoking on the premises. Please follow venue rules when attending, and if you want to indulge beforehand check out our smoking on the go article for some helpful tips!