Nectar has opened our newest dispensary, so please help us in welcoming Nectar Milwaukie Harmony! Stop by and stay high!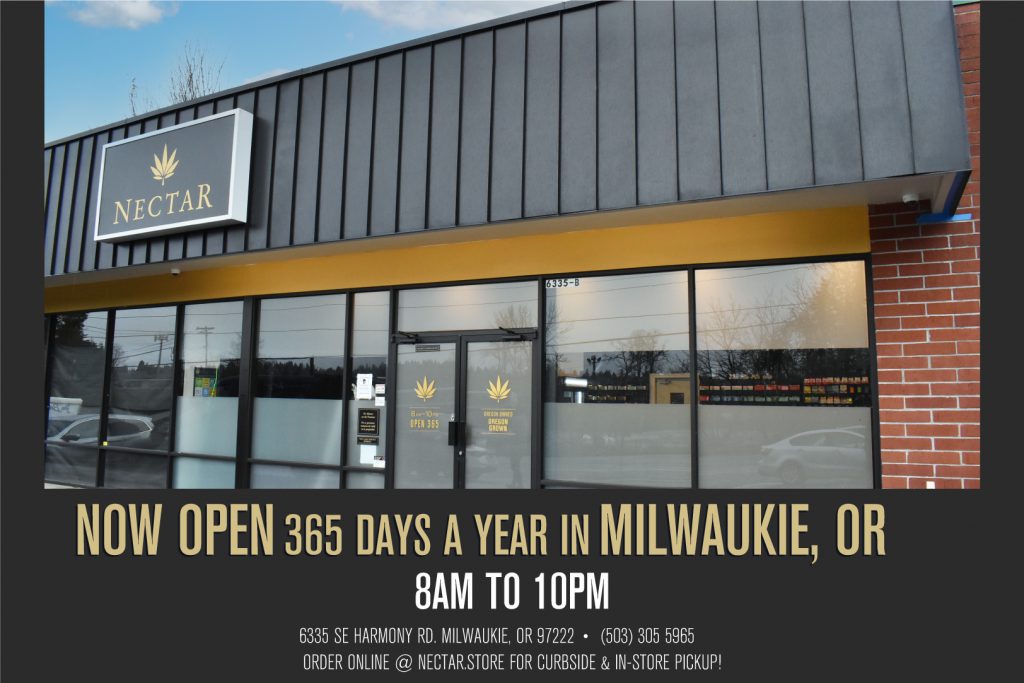 What Nectar Milwaukie Harmony Means to Us
We are so thrilled that we have another chance to show our customers the Nectar difference in cannabis shopping as we expand our community! 
Our new location location is open 365 days a year, from 8:00 AM until 10:00 PM. You can browse this store's menu and place an online order for in-store or curbside pick-up here. Be sure to give us a visit at 6335 SE Harmony Rd, Milwaukie, Oregon, 97222