You may have noticed The Refinery vape cartridges added to the shelves at your local Nectar dispensary. You may have also noticed how many different types of cartridges are available for purchase at dispensaries across Oregon. But you might not notice at first glance that all of these cartridges are not made in the same way.
If you're looking to pick up your first disposable vape cartridge, then you should start by reading on to learn a bit more about them. There are many different factors to consider, but most importantly you should consider how the cartridge's oil is made and what kind of vaporizer the cartridge is designed to be used with. Lucky for you, we've outlined a bit more of that information below for your reference.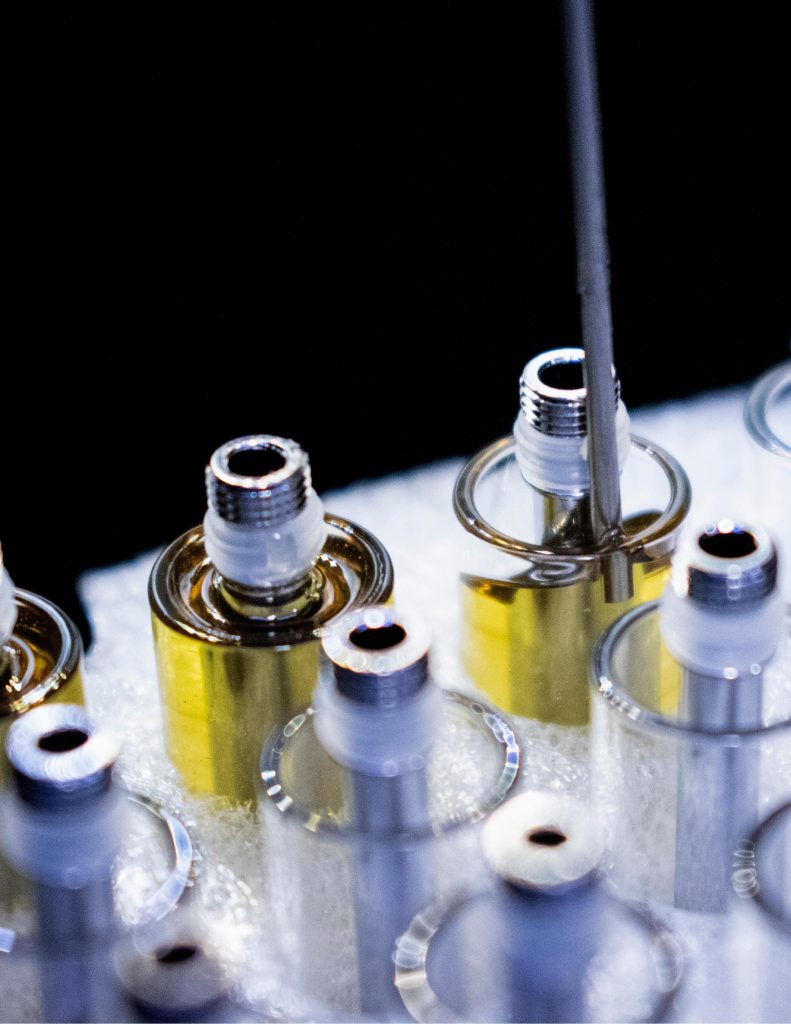 How Do You Use a Vape Cartridge? 
Once you get to know how to use a portable vaporizer, it can be one of the most convenient ways to consume cannabis. Vaporizers are easy to use, virtually odorless, and can pack more of a punch than flower hit for hit. But, you should learn the basics about vaping before you start taking advantage of the benefits. A great place to start is with the question, "How do you use a vape cartridge?" 
Well, a disposable vape cartridge is the piece of a portable vaporizer that contains cannabis oil. A disposable vape cartridge attaches to a vape battery that then heats this oil to a temperature at which it becomes vaporized. This is done using the heat of the atomizer inside the cartridge combined with the power from the vape battery.
The cartridge attaches to the battery with screw threading, to hold it in place and connect the electronic parts. Most vape cartridges have a 510 screw threading on them, which is the most common threading for portable vape batteries.
To use a vape cartridge, all you need to do is screw it on to the matching vape battery, turn the battery on, allow the oil to heat to temperature, and inhale. It's really that simple! However, there is a bit more involved when it comes to knowing what it is you are inhaling from a disposable vape cartridge.  
What Is In a Vape Cartridge? 
Disposable vape cartridges are filled with a few different materials, depending on where you purchase them. Cartridges sold at a smoke shop will typically contain nicotine e-juice. However, cartridges purchased at a licensed cannabis dispensary in Oregon will contain cannabis oil — obviously. However, there are some less than obvious elements to consider when it comes to the cannabis-filled cartridges. 
Disposable vape cartridges are typically pre-filled with either a half gram or full gram of cannabis extract oil. The cannabis oil is produced with a few different methods, including solvent-based and solventless methods.
Each method preserves a different amount of naturally occurring compounds in the cannabis plant. These compounds not only include cannabinoids like THC and CBD, but can also a variety of terpenes. The great thing about having terpenes included is that they work to naturally thin the cannabis oil to a good consistency for vaping.
That means that no additives are mixed into the oil in the end. It also means that the terpenes provide the vape cartridge with the same taste as the strain listed on the package. The cannabinoid ratios for cartridges are usually heavy on the THC, but more brands are now making CBD-heavy cartridges too. 
What Makes The Refinery Vape Cartridges Special?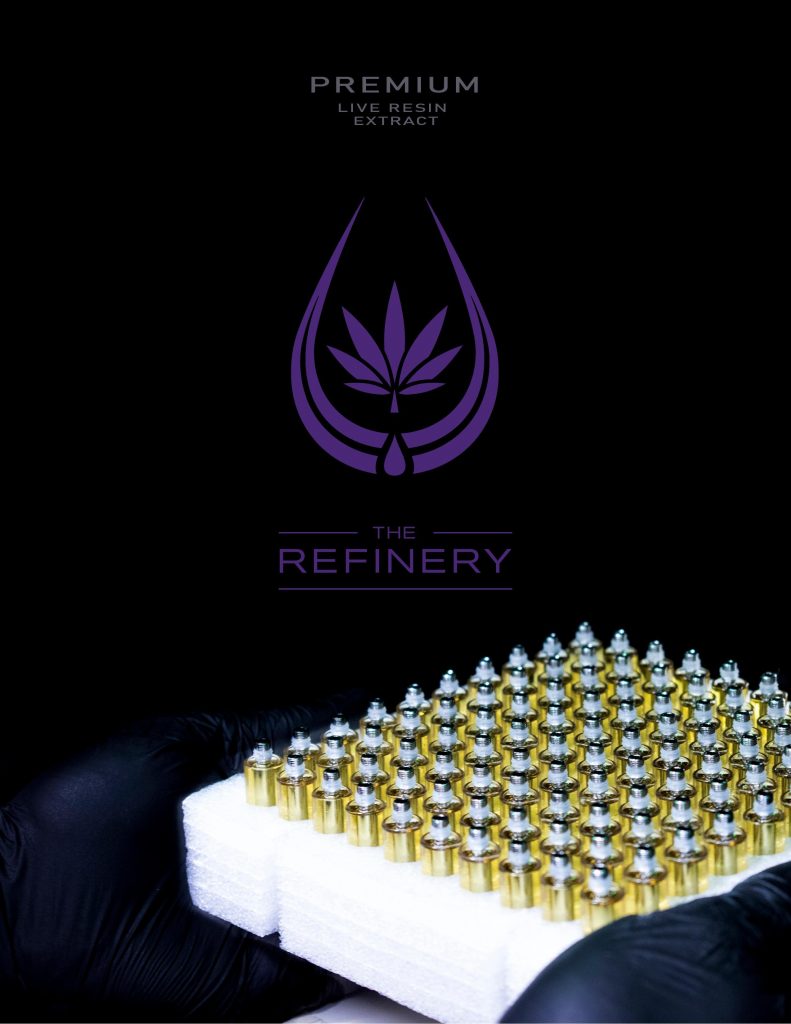 Now that you know about what a disposable vape cartridge is, you're ready to learn more about why The Refinery vape cartridges stand apart from the crowd. To start with, the entire process of making a Refinery vape cartridge is carefully managed from the planting of the cannabis plant to the processing of the oil. 
From Soil to Oil
The live resin oil included in The Refinery vape cartridges is created using premium, hand-selected cannabis flower harvested at its peak ripeness. The flower is then flash-frozen, to ensure that the highest levels of cannabinoids, terpenes, and other desirable cannabis compounds are included in every cartridge. Each cartridge itself is made with a c-cell ceramic core and glass casing, providing a premium cartridge to vape out of. The Refinery vape cartridges are also made with sustainable growing methods and sustainable packaging.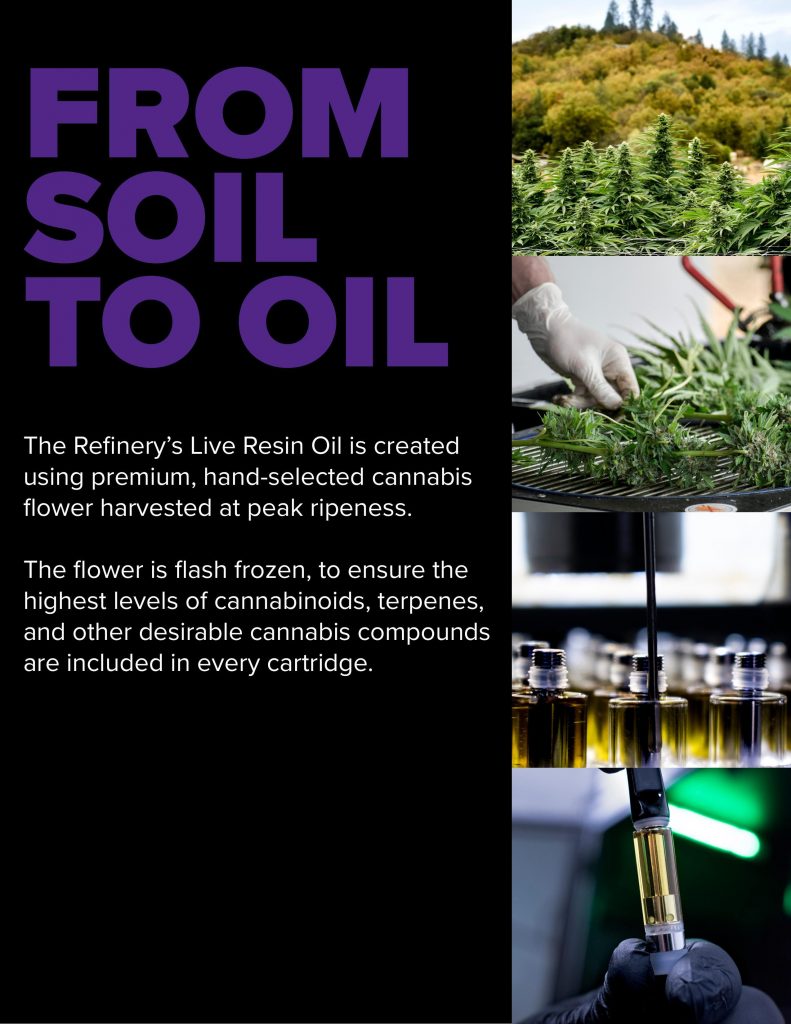 What's also unique is that the premium refined oil included in The Refinery vape cartridges is created using single-source, whole plant, sun-grown cannabis. That means that you're getting the best of what cannabis plants have to offer. The plant matter is then put through science-driven, strain-specific processing methods that avoids applying too much heat to the oil. What results is pure live resin, with consistent flavor and quality in every cartridge. 
Higher Cultures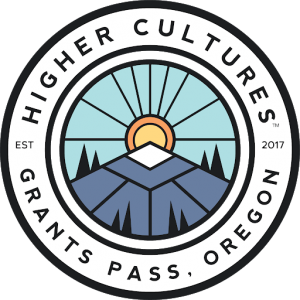 The Refinery also partnered with High Times Cannabis Cup winners Higher Cultures to make these premium cartridges. Higher Cultures never compromises when it comes to safety and quality. They use the best practices and laboratory standards to deliver a final product that is unmatched in quality.
All of their extracts are made using sun-grown, eco-consciously farmed cannabis in the state of Oregon. They also work hard to preserve the plant's original terpene profile in the final product.
Higher Cultures aligns with Nectar's dedication to being Oregon-owned and Oregon-grown. They also provide Oregon consumers with the highest quality products and best prices — without cutting corners. This makes them the perfect partner to create Refinery vape cartridges.
Five Tips & Tricks For Using Vape Cartridges:  
If you've picked up your first live-resin Refinery vape cartridge, then here are a few tips and tricks to keep in mind: 
1. Make sure your cartridge is screwed onto your vape battery securely, but not too firmly. If you apply too much pressure it might cause leakage or break your cartridge. 
2. Store your vape pen and cartridges upright to prevent leaking in between sessions. 
3. Start low and go slow when it comes to dosing with cartridges. Effects can have an onset in as little as a few minutes, and can be stronger than smoking flower. 
4. Make sure that your battery is set to the correct temperature to vaporize the cannabis oil but not burn it. You might have to play around with a few different temperatures if your device can be adjusted. 
5. Even though it might be boring, be sure to read the instructions for your vape battery so that you can use it correctly!