"It's an exciting time to be involved in the industry."

– Brian Samore, Nectar's Director of Facilities
We couldn't agree more. The cannabis industry is growing, changing, and expanding in more ways than we could have ever dreamed possible. In 2014, Nectar was one of the first companies in Oregon approved for recreational cannabis sales. Since then we have expanded to 18 dispensaries across the state — and counting. In an industry flooded with companies looking to make quick profits, Nectar stands out at the head of the pack. We are one of the largest, fastest-growing, vertically integrated companies in Oregon. We are always looking for the next opportunity to develop best business practices and set high industry standards.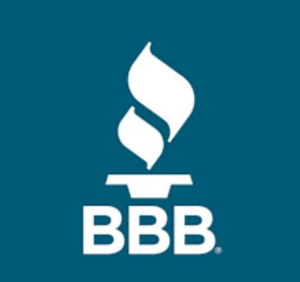 That's why we turned to the Better Business Bureau Northwest + Pacific, to see how we can continue to improve our business practices. The BBB supports businesses across the nation by providing strict standards of trust and transparency for working with consumers. In a 2016 survey, the BBB asked 2,000 consumers what they think of businesses with the BBB seal of accreditation. They found that 74% of consumers surveyed feel the seal represents good business standing. Additionally, 64% see accredited businesses as reputable, 57% feel these businesses are legitimate, and 57% found them to be trustworthy. The Better Business Bureau also provides consumers with an unbiased platform for feedback, ensuring that their strict operating standards are upheld. 
Nectar couldn't be more proud to hold an A+ rating with The BBB Northwest + Pacific.
We strive to uphold and exceed their high standards of operations daily. The BBB seal of accreditation is a mark of trust for customers, indicating that Nectar is an honest, reliable business. It is a "validation that we must be doing something right." 
The BBB's third-party validation of canna-businesses brings an industry that used to operate under the radar, into the spotlight. We thank the Better Business Bureau for their support and look forward to continuing to be a leader in this ever-growing industry.