The great state of Oregon moved one step closer to exporting cannabis to other states on Tuesday.
The Oregon House passed a measure that would allow importing and exporting cannabis to other legal states, and Governor Kate Brown is expected to sign the bill when it gets to her desk.
"This is a very strong statement by the Oregon legislature, and one that will reverberate across the country," Senator Floyd Prozanski said in a statement. "The future of this industry is that cannabis will primarily be grown where it grows best, and most efficiently, and most sustainably. That's what functioning legal markets do."
The legislation, which passed the Senate last month, would permit the governor to enter into agreements with other states in order to engage in importing and exporting cannabis. The federal government is going to have to reform its policies to allow such activity, but we can keep our fingers crossed and hope that one day we will see Oregon exporting cannabis.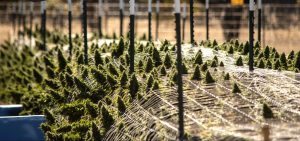 Only states that have legal marijuana and border Oregon would be eligible for exporting cannabis.
But being able to ship cannabis to California, Washington and Nevada would be a great thing for Oregon.
"This is a major paradigm shift for sure," Casey Houlihan, Executive Director of the Oregon Retailers of Cannabis Association (ORCA), said in a statement. "When we started the conversation around cannabis exports four years ago, this was not on the radar of most legislators.  But it's really smart public policy — it's important to our members, important for our state, and important for the future of the entire cannabis industry. Passing this bill at this critical moment is a testament to the massive value for the industry in building strong relationships with legislators and working to educate our lawmakers in Salem."
Cannabis farmers across the state celebrated the news Tuesday.
"This is great news," said AVO CEO Jeremy Pratt. "We grow the highest quality cannabis in the world in Oregon, so it only makes sense to ship it to other states that are in need of this wonderful flower."
AVO, one of the largest producers in the state with five farms located in Southern Oregon, is exclusively sold at Nectar Cannabis' 17 Oregon locations.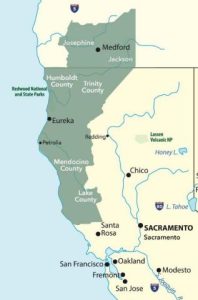 "The Emerald Region, from Oregon through Northern California, is one of the best and most important cannabis-producing regions in the world," said Adam J. Smith, Founder and Executive Director of the Craft Cannabis Alliance, who also supported the bill. "In fact, this region has produced the majority of the nation's domestic cannabis for generations.  As we move inexorably towards regulated markets, this bill brings us one step closer to sharing Oregon's bounty, legally, with consumers everywhere."
Representative Rob Nosse was so excited that he even brought a cannabis plant with him onto the floor for today's vote.
-Dan Watson, Nectar Insider