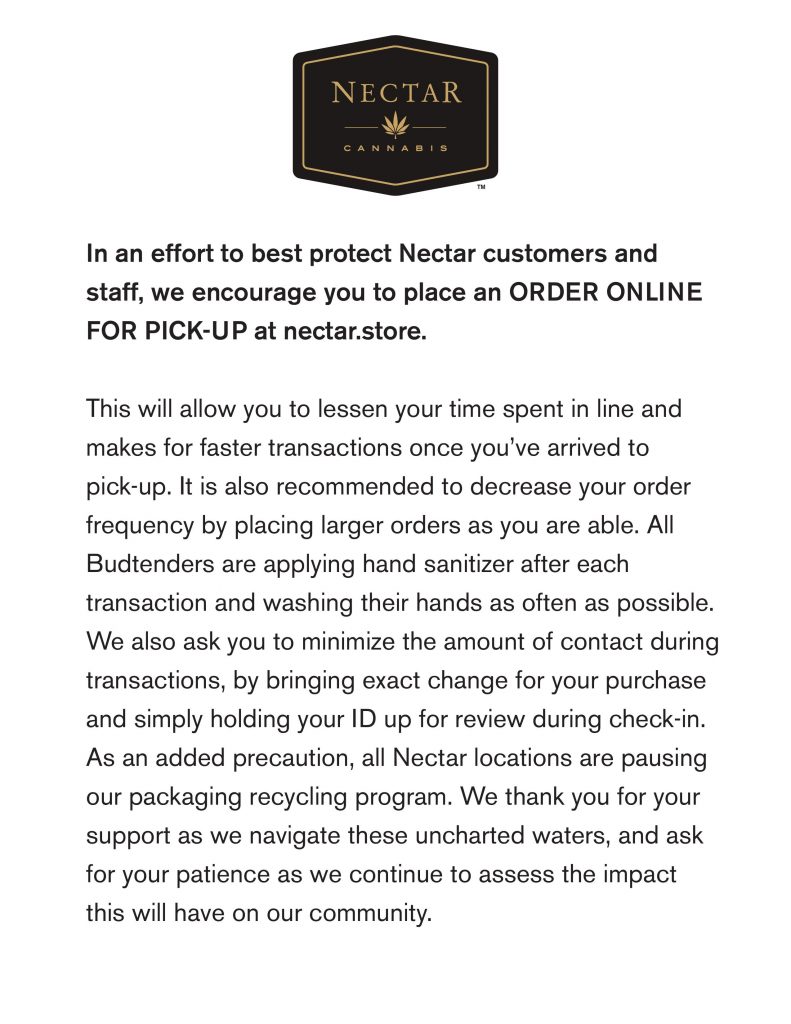 Order Online & Pickup Safely
1 Place your order online at nectar.store. Please reach out to the store if you have any issues with viewing the menu or deciding between products — We are still here to help! Or check out our online ordering tips here.
2 You will receive a text through dutchie that their order is confirmed. If your cart has any additional discounts that need to be applied, the Budtender will do so and follow up with a phone call to update you with the exact total for your order. 
3 You will receive a text through dutchie that their order is ready for pickup. Drive to the dispensary if you aren't already there.
4 Go to the dispensary door. A door monitor will check your ID and ask you to wait in line or queue up outside of the dispensary for the next available Budtender.
Please keep at least six feet between you and the next customer!

Follow the marked lines in stores for proper social distancing!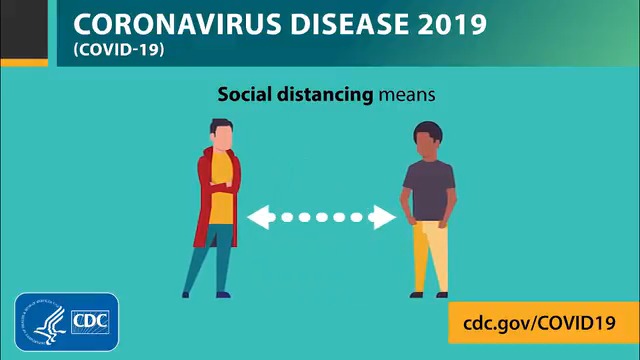 5 Review your order with your Budtender. Budtender will check your ID again — Please hold it up for them to view without having to touch it. Budtender completes the transaction and sends you safely on your way.
Significance of Nectar In-Store Pickup 
At Nectar, we care about community, and Nectar in-store pickup is one of the best ways to build that community through face to face conversation. Unfortunately, prolonged visits are not the best option in todays current climate, which makes the online element of Nectar in-store pickup essential. This will help keep your time in the store short and efficient to minimize potential contact with Covid-19. 
We thank you for being understanding and bearing with us as we navigate these difficult times.