Written By: Daniel Cina
Time to spark up and celebrate because our Nectar community is always growing stronger. We are celebrating the 1 year opening anniversary of one of our newest locations and could not be more excited for it. Our Gresham-Halsey location is sure to be one to visit to satisfy all your cannabis purchasing needs so come see us at 1624 NE 181st Ave Portland, Oregon, 97230.
What Gresham-Halsey Means to Us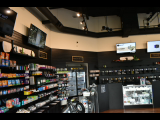 For us at Nectar, what makes this anniversary so special is that it further solidifies this location for us to carry out our mission as a business, while providing another safe and judgment free space for those who enjoy all that cannabis has to offer. While the anniversary of 1 store may seem insignificant with 34 other locations, what it represents is so important to us as a business and to the fantastic community of stoners that surround us.
At Nectar our motto is there is never a Nectar too far away and with our 1 year anniversary at Gresham-Halsey we are further fulfilling that motto. Each store we open such as Gresham-Halsey provides us with another opportunity to spread our community, fulfill our mission, and do what we do best. Provide you with the friendliest and most convenient cannabis shopping possible.
Each store we open and anniversary that we celebrates allows us to strengthen our community as well as further legitimize the cannabis industry. Every day we are working to further break down the stigmas and stereotypes that have negatively affected views on cannabis and the people who utilize its amazing capabilities.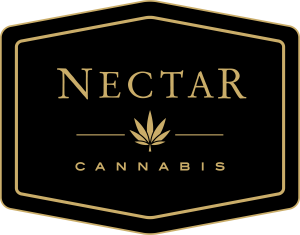 One of our largest goals as a company is to bring further legitimacy to the cannabis industry for the success of our business, but also for the safety and well-being of our customers. The illicit market in the cannabis industry fosters danger, violence, and sketchy products that can cause you harm, but not at Nectar. Every Nectar dispensary such as Gresham-Halsey provides quality and safety through lab tested legal cannabis and the environment we foster.
Nectar is a judgment free place where you can shop for cannabis in a safe environment. At Nectar we care about you, your safety, and your experience and with our Gresham-Halsey store we have another bastion to provide these important aspects of cannabis shopping. The environment we foster is one of the most important things to us as a company, and at Nectar all who walk through our doors are welcome and deserving of our friendly and helpful service.
Our Gresham-Halsey location is committed like all other locations to providing the best experience possible for our customers 365 days a year. Whether it be with expert knowledge, friendly service, or easy ordering, our budtenders at Nectar Gresham Halsey are here to help you find your perfect elevation while you shop for cannabis.
At Nectar cannabis we believe everyone deserves accessibility to cannabis whether it be through providing online orders and curb-side pickup or through our deals and pricing on quality cannabis. Our mission is to be able to provide the best cannabis experience possible to make your life more convenient, and making that available to everyone is a core value at our Gresham-Halsey and every other Nectar.
The experience our customers receive is always at the forefront of our mind because without you, Nectar would not have been able to expand our community to its 35th location. So with that being said on behalf of Nectar I would like to thank you for making this possible. So come check out what our budtenders have cooking up at Nectar Gresham-Halsey, and experience our amazing community while you have a premiere cannabis shopping experience. You can also see what Gresham-Halsey has to offer from our online store so be sure to check it out!