This morning we moved the Nectar dispensary on 89th street in Portland, just around the corner to a larger storefront! We are thrilled to announce the opening of our new Nectar Woodstock location!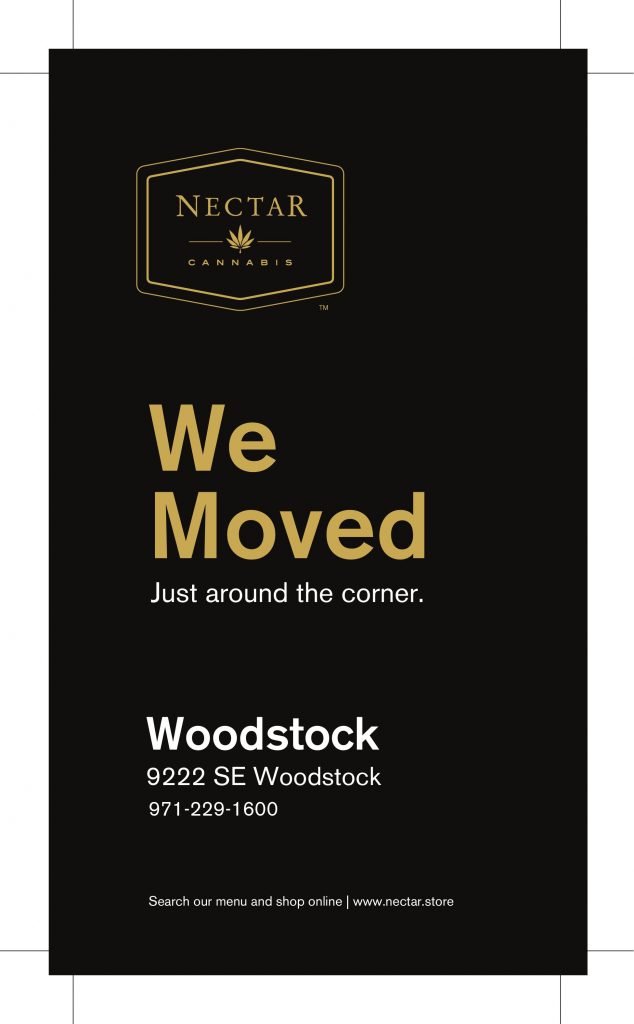 Visit Nectar Woodstock!
We are excited about this shiny new store and hope that it will make finding Nectar in the Southeast neighborhood even easier than it was before. You can now find Nectar around the corner in the "Woodstock" neighborhood — a neighborhood located in inner southeast Portland, Oregon. Woodstock is bounded on the north by Southeast Holgate Boulevard, east by Southeast 45th and Southeast 60th Streets, south by Johnson Creek, and west by Cesar E. Chavez Boulevard. But, you can find Nectar Woodstock at 9222 SE Woodstock, specifically. We hope to see you soon at our new store!