Nectar is honored to be among the Top 50 Cannabis Employers in 2019! mg Magazine's annual list, "recognizes excellence in the workplace culture and employee satisfaction." Hundreds of business nominations from a variety of sectors in the cannabis industry were evaluated. The list was then narrowed down to the very best cannabis employers the industry has to offer, according to public and private resources and employee testimonies.
Ranking the Top 50 Cannabis Employers
All businesses listed are among the few in the cannabis industry where employee benefits, perks, and incentives meet the standards of mainstream employers. The companies ranked according to employee satisfaction, benefits, company culture, social responsibility, and charitable giving. Cannabis employers must also be in operation for at least a year and headquartered in the United States, with a minimum of ten full-time employees.  According to Darren Roberts, chief executive officer for mg's parent company CANN Media Group, "This year's honorees set a high bar not only for cannabis, but for other industries, as well. Each company on the list realizes valued employees and communities make a significant contribution to their success."
Only two percent of the companies included in the Top 50 Cannabis Employers list operate in the retailing sector — making Nectar stand out even more. We are recognized for offering employees comprehensive insurance plans, and health-and-wellness programs. Additionally, we provide flexible scheduling, paid time off, paid birthdays and holidays, and employee discounts. Our culture includes regular employee recognition, reviews, and merit-based raises. We also offer classroom facilitated employee product training, and opportunities for continuing education, certification, and cannabis industry accreditations.
What it Means to be a Nectarine
Since 2014, the Nectar team has worked diligently to build a work environment that feels like family. Being a "Nectarine", or a Nectar employee means being part of something bigger. Nectarines working in our dispensaries, distribution centers, and headquarters, have the opportunity to build a career and grow with us. We are collectively shaping the future of legal Cannabis. Nectar is honored to be a leading cannabis employer in the industry. If you would like to join the Nectar team, apply online at https://nectar.store/employment-application/.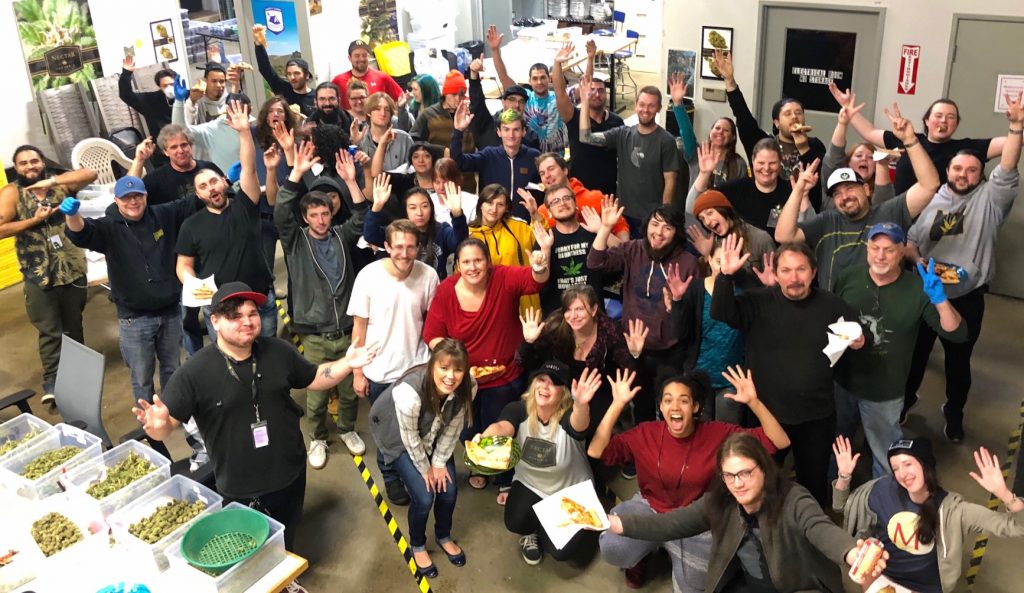 About mg Magazine
Dubbed "weed's hybrid of Forbes and Inc.," mg is the print and digital media platform cannabis industry leaders turn to for the business news, analysis, and thought leadership that helps them drive corporate strategy and propel revenue growth. Visit mgRetailer.com and read more about the honorees, the selection process, and the state of the industry here: https://mgretailer.com/business/top-50-cannabis-employers-of-2019 .