One of Nectar's most popular Rewards Program incentives are Eyce Molds silicone products. Founded by two brothers in Bend, Oregon in 2013, Eyce Molds is a family-owned and operated, local company. They own the patents on their incredible line of silicone smoking products, which means they are guaranteed one of a kind. We currently carry their silicone Spoons, Beaker Bongs, Mini Beaker Bongs, and Dab Rigs, which have been the highlight of Nectar's Loyalty Rewards Program for some time now.
Each of their silicone smoking devices comes with a Lifetime Warranty, although you will probably never need to use it. Eyce products are made of highly durable platinum cured silicone and borosilicate glass. Platinum cured silicone is an extremely flexible, versatile material that is more ocean-friendly than plastics and indisputably safer for human health. It is often used for making prosthetics and orthotics as it is a skin-safe material. It is also known for handling high amounts of heat for long periods of time without degrading the material making it a great material for rigs and bongs!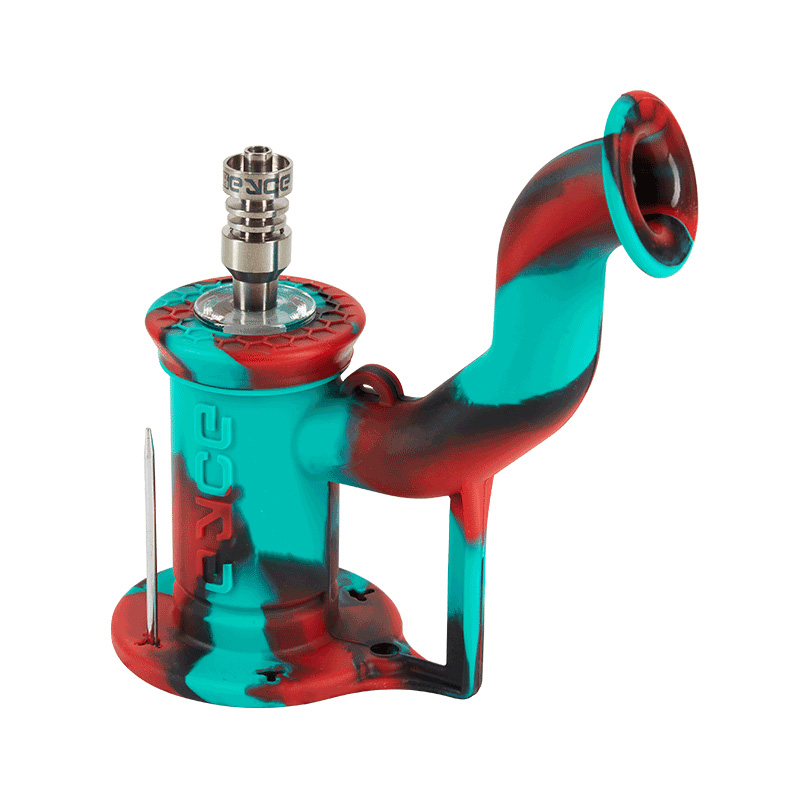 Spoon: 1000 Nectar Rewards Program Points
Rig 2.0: 2500 Nectar Rewards Program Points
Beaker Bong: 3500 Nectar Rewards Program Points
Sidecar: 3750 Nectar Rewards Program Points
Quick Highlights: 
Hidden nug jug/concentrate slick and rolling tray
Magnetic ring lighter holder on Beaker Bong
Borosilicate glass bowl and stem
Titanium nail with the dab rig
Stainless steel poker
Locally-owned company!
Cleaning Tip: Do not use alcohol-based cleaners as it will break down the silicone over time. It is recommended to put the product in the freezer overnight, then bend and twist to crack the reside apart. Optionally, silicone cleaner or mild soapy water will work. 
Sign up for the Nectar Rewards Program today at your local Nectar dispensary and start racking up those points!