Written By: Daniel Cina 
The numbers are in folks and the Nectar community could not be any happier so let's all spark one up and celebrate. The Portland Business Journal has released another edition of the fastest growing private businesses in Oregon and we made the list at number 49!

First off from myself and on behalf of all at Nectar, I would like to wholeheartedly thank you, our customers. Our company could not have reached these amazing heights without your  continued support and encouragement that has been given since our inception. 
Why Our Portland Business Journal Ranking is special To Us
What makes being on the Portland Business Journal top 100 list so special to us is that it contributes to breaking down the stigmas and stereotypes that have undeservingly been made about cannabis plants and the community that enjoys its amazing benefits. Our company strives to break down these stigmas to show the world the amazing things about cannabis and the community it fosters, and our presence on the Portland Business Journal top 100 list will greatly help bring more legitimacy to the rapidly growing cannabis industry.
In 2014 our tiny business set out to provide premium cannabis to the Portland area, but we knew then that if we wanted to fulfill our true mission then expansion needed to happen. With that in mind and the tireless efforts of those in the Nectar community we now have over 30 locations serving our customers all over Oregon! 
This expansion has allowed us to further foster a strong community of employees and customers that truly encompass the Nectar community. Thanks to their continued support, since 2019 Nectar Markets has seen revenue growth of 76% which has drastically helped drive expansion as well as further the opportunities for employment within our company. Thanks to the success we have seen Nectar has been able to foster strong opportunities and employment for over 640 people who are committed to our mission.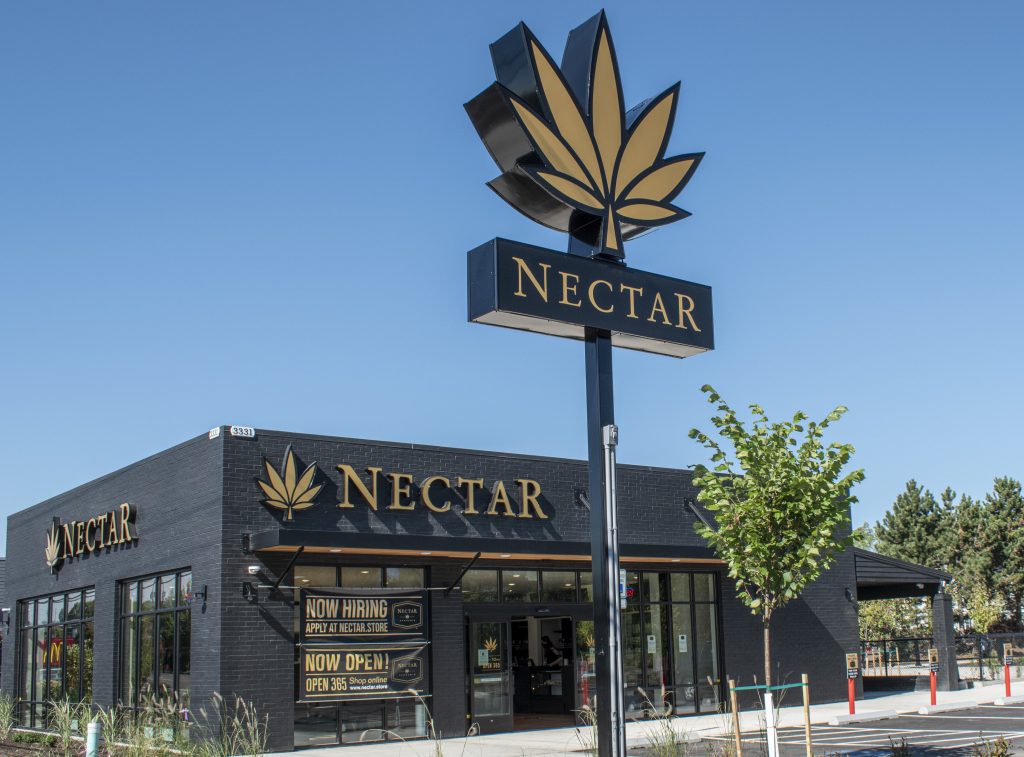 At Nectar our mission is to provide convenience and accessibility to cannabis for as many people as possible. We firmly believe that cannabis is an amazing plant that possesses health benefits as well as many other properties that lead to a better quality of life. Everyone should have the accessibility to premium weed without heavily impacting their daily life, whether it be how far you have to travel, the type of customer service you receive, or how much money is leaving your wallet. 
We have a motto here at Nectar which is there is never a Nectar too far away. This motto is meant to encompass our mission of always being accessible for a quality cannabis shopping experience that is close to you, our customers and fellow members of the stoner community. The honor of being ranked on the Portland Business Journal top 100 list is a manifestation of our motto and mission that is being fulfilled through our expansion. 
So once again on behalf of everyone at Nectar I would like to thank all of you for your continued business and loyalty. This has heavily contributed to creating a strong Nectar community that can rally around all the amazing things that cannabis can do. We couldn't have achieved our rank in the Portland Business Journal top 100 list without you, which makes this as much your achievement as it does ours.
We will continue on with our mission for our customers and aim as high as a stoner on 4/20 because that is what you deserve and it's also what this amazing plant that has changed our lives deserves. As long as we exist we will never stop trying to improve and we hope to continue our success as a company for many years to come. So stay tuned for what comes next because the future at Nectar could not look any brighter and our goal for next year is to rank even higher in the Portland Business Journal !