Written By: Daniel Cina 
Break out the beaker bongs, and everyone hold your lighters up because we are here to celebrate the opening of yet another new Nectar store location! This new opening brings our total store number to 36. We are proud to announce the grand opening of our new Nectar Portland-Alberta location, and we could not be more excited for what this means for us as a company and for the amazing community that surrounds and supports Nectar cannabis. 
The Nectar Difference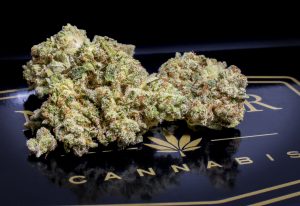 The thing we cherish the most at Nectar is community. We recognize how powerful the concept of community is which is why community remains so important to us in our daily operations and overall direction as a company. To put it bluntly there is no possible way we could have accomplished what we have accomplished or do what we do without the support of our customers, employees, and overall amazing community of stoners that surrounds us. So thanks to all of you because our community enables us to do what we do best. Provide you with premium cannabis and an amazing shopping experience to go along with it!
At Nectar our mission is to bring our customers the best cannabis shopping experience possible. To do that we focus our efforts into two categories to ensure customer satisfaction which are convenience and accessibility. It is our belief at Nectar that everyone should be able to enjoy the amazing benefits cannabis can provide, and the last thing we want is for anyone to be deterred from our stores due to the distance you have to travel, the amount of money in your wallet, or whatever keeps you from visiting us. 
Why Portland-Alberta?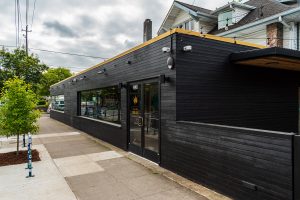 Our motto is that there is never a Nectar too far away and with each new store we open such as Portland-Alberta we are able to further fulfill that motto so we can bring you premium cannabis at quality prices. We have truly been so fortunate that we have been able to experience the expansion Nectar is going through because it allows us to provide further accessibility for our customers to utilize our stores whether it be through online orders, curbside pickup, or expert service.  
The last thing we want is for someone to inadvertently hurt themselves or others by going through the illicit cannabis market that is full of harmful products, dangerous dealers, and sketchy locations. It is not the experience that you want and at every Nectar location such as Portland-Alberta we are committed to showing our customers what the optimal cannabis shopping experience actually looks like. 
With every Nectar location we open such as Portland-Alberta we are able to break down the stigmas and stereotypes that affect our industry and customers overall. We are a leader in the cannabis industry and we recognize the need to prove that it is entirely possible to have a safe,legal, and convenient cannabis shopping experience. Each one of our locations such as Portland-Alberta is a paradigm in providing these things to our customers because it is what everyone deserves when shopping for cannabis. 
Nectar Thanks You
So once again, from myself and the fantastic Nectar community I would wholeheartedly extend our thanks to our amazing customers that have made the opening of our new Portland-Alberta location possible. We are so glad that we have another opportunity to show everyone the Nectar difference in cannabis shopping, and to extend our reach to create more accessibility to premium cannabis is nothing short of a blessing for us.
So don't start getting shy on us, be sure to come check out our new Nectar Portland Alberta location at 2338 Northeast Alberta Street, Portland, OR 97211. Come see what our friendly experts got cooking for our customers, and be sure to come to The Last Thursday on Alberta Street to help us Nectarines celebrate our grand opening!