Written By: Daniel Cina 
Clean your bongs and fill your torches folks because we're here to celebrate. We are incredibly proud to announce that the Nectar community has just gotten bigger with the opening of our newest store in the Portland Area which brings our total number of stores to 35! We could not be more excited for our Nectar Portland-Division location and they are going to need your help to celebrate their opening. So come on down to the newest Nectar at 2123 SE Division St, Portland, OR 97214!
Why Nectar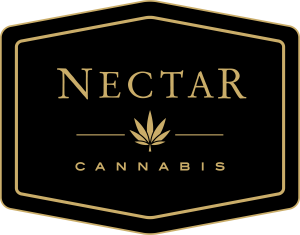 Our motto is that there is never a Nectar too far away and with our new Nectar Portland-Division location we are further fulfilling the concept behind our motto. We always feel a true sense of excitement at Nectar whenever we open a new store because it provides us with another opportunity to fulfill our mission to the communities we serve and do our job, which is providing you with the friendliest and most convenient cannabis shopping experience you'll ever have!
One of the most important things to us at Nectar is community. Without the amazing stoner community that supports us, we would not be where we are today. We firmly believe at Nectar that cannabis brings people together and that this amazing plant is the foundation of the community here at Nectar. Thanks to all of the support towards cannabis from the community, we are further able to expand with new locations like Nectar Portland-Division so we can fulfill our mission to our customers. 
Our mission at Nectar consists of providing two key aspects to the cannabis shopping experience which are convenience and accessibility. We believe that everyone should have accessibility to premium cannabis at quality prices because we recognize all the amazing benefits cannabis provides for people. 
The last thing we want at Nectar is for our customers to not be able to shop in our stores due to physical distance, funds, or any lack of convenience that prevents you from shopping with us. Our aim is to strengthen and provide for our community whether it be through online ordering, curbside pickup, or weekly deals so you are always able to experience the Nectar difference. 
What Makes Nectar Portland-Division Special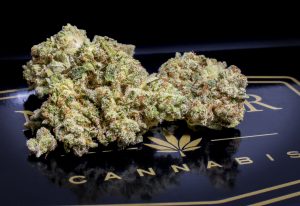 What makes our 35th location opening so special to us is that it provides us the space to create another friendly fortress in the fight against the stereotyping and stigmatization against cannabis and those of us who utilize its amazing capabilities. We believe that everyone is deserving of shopping for cannabis in a safe, friendly, and legal environment that is free from judgment and maliciousness. Nectar aims to provide this for our customers in order to create the best experience for them possible as well as bring further legitimacy to the cannabis industry.  
With every Nectar we open, such as our new Portland-Division we are able to show others how professionalism, complete legality, and an excellent shopping experience is an attainable goal within the cannabis industry. Our customers have no need to turn towards the illicit market for accessibility to non-tested cut rate cannabis from sketchy people and establishments because Nectar is here to show what the optimal cannabis shopping experience could and should look like.
We want all of our customers to have the friendliest, most convenient, and overall best cannabis shopping experience you will ever have, because that is what you and the amazing community of cannabis users deserves. We could not be more ecstatic to extend these values to our new Portland-Division location. 
So don't go and get shy on us. Stop by Nectar's Portland-Division location and meet our friendly experts to help you find your perfect cannabis purchase. Come experience the Nectar difference, and you'll see why we are the best cannabis dispensary in the great state of Oregon!