Blue skies and cannabis are a perfect pair, like cookies and milk or THC and CBD. This is one of the many reasons why Nectar is doing all we can to lessen our environmental impact — to help keep our skies blue and our cannabis green.
The first step we took towards a zero-waste company policy was to partner with our energy providers. Portland General Electric and Pacific Power offer programs that provide businesses with 100% renewable energy. This means that all of Nectar's dispensaries, production facilities, and offices are powered by renewable energy sources.
Our participation in PGE's Green Source program promises to offset conventional electricity generation in our region and help build a market for renewable electricity. Green Source does this by matching 100% of our estimated electricity usage with Western region-supplied new renewable energy sources. These include wind, solar, biomass, geothermal, and hydro energy sources, all coming together to lessen Nectar's impact on environmental resources.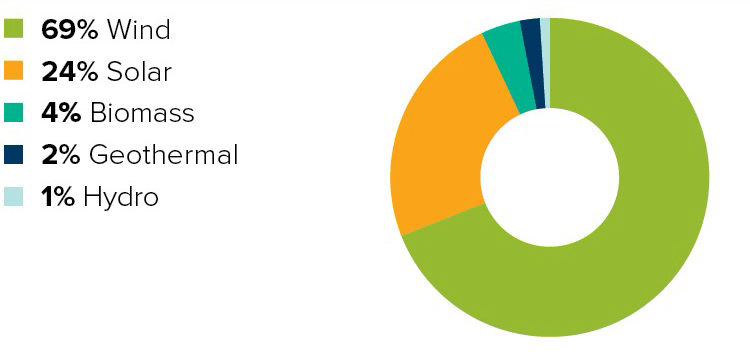 Nectar's participation in Pacific Power's Blue Sky program supports our efforts to improve the local region even further. The Blue Sky Program not only fuels our facilities with clean, renewable energy generated in the Western region of the United States.
The program also creates local jobs and new economic growth in the renewable energy industry across Oregon. With the Pacific Power Blue Sky Program alone, "in 2018, more than 125,800 Blue Sky participants collectively supported 790,051,058 kilowatt-hours of renewable energy, reducing their combined carbon footprints by 323,931 tons of CO2."
Nectar is one of those participants committed to creating a more sustainable cannabis industry and future! 
In the long run, we hope that this will reduce climate change and decrease regional air pollution.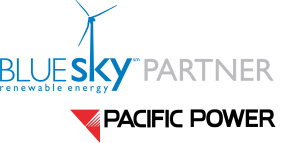 The next step Nectar took towards a zero-waste policy was to expand our recycling efforts from the back of the house, forward. Despite our dispensaries and production facilities recycling and disposing of waste properly, we still saw cannabis packaging littering the streets. So we decided to do something about it by offering Nectar customers a Reuse and Recycle program.
We encourage customers to bring in their old cannabis packaging so that it can be reused or recycled appropriately. Do you have a collection of AVO flower jars building up in your closet? Or a pile of Smoke-Rite doob tubes you've been meaning to handle? Or do you dislike having to take an "exit bag" every time you purchase cannabis products?  Bring any leftover packaging into any Nectar dispensary, and our helpful Budtenders will handle it from there. By taking responsibility for decreasing the waste we produce, we hope this trend will spread industry-wide.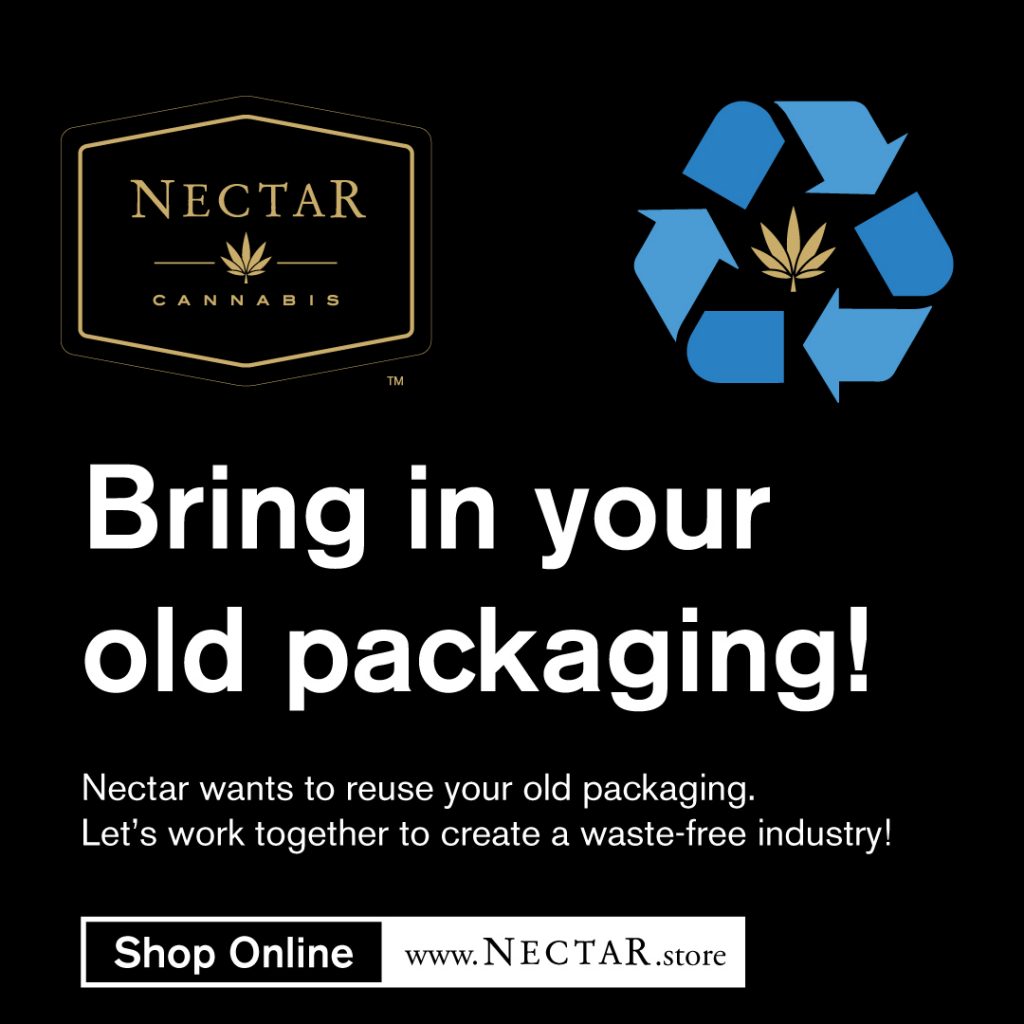 The final step in Nectar's efforts to enforce a zero-waste policy is to continuously improve. When a Nectarine suggests how to decrease our waste, we listen. When a customer speaks up about how much packaging is included with their cannabis products, we look for ways to decrease it. When we are creating a new manufacturing process, we take our impact on the environment into consideration. Whenever we have the opportunity, we do what we can to lessen our irreversible impact on the environment. Nectar will continue to do all we can to keep the skies blue and our cannabis green.