Written By: Daniel Cina
One of the most special events for anyone is an anniversary. We all climb mountains and accomplish things that are so special to us we celebrate them every year. Well here at Nectar we are no different, so spark up your favorite strain and celebrate our Nectar Days anniversary with our  awesome community 
In 2014 we began as a small dispensary in Portland which even before our company founding was full of cannabis dispensaries. In terms of dispensary options for consumers, we were a drop in the bucket. Now here we are in 2022, and in that 8 years time we now find our company at the height of Oregon's cannabis industry with 36 locations all over the state. Our motto is that there is never a Nectar too far away and with more stores opening that motto has never been more true. We have been so fortunate for our success as a company and you can be sure this anniversary celebration will not be the last! 
Why Nectar?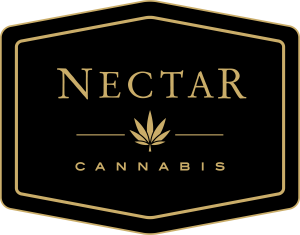 With all the options available to you for cannabis dispensaries you are probably wondering what has separated us from the competition and allowed us to thrive and the answer to that is quite simple. The key to our success lies within our mission as a company and our commitment to our customers. We constantly strive to live up to these two integral values at our company which are accessibility and convenience when it comes to cannabis shopping. 
No one wants to empty their wallets shopping for cannabis in a sketchy store with sketchy workers, and even sketchier products. At our dispensaries we aim to provide complete convenience and accessibility through our expert team of budtenders, being open 365 days a year, quality prices, online shopping, and curbside pickup options. Everything we do is to provide you with the ultimate convenience and accessibility to our dispensaries and products. At Nectar we believe that everyone deserves the ability to shop for premium cannabis in a safe, legal, and judgment free environment.
Nectar would not be where it is today without the strong and amazing community we have surrounding us that is composed of our employees and customers. Everyone deserves to feel safe and welcomed when shopping for cannabis, and we achieve this at Nectar through the community we foster. At the end of the day we're all just stoners who want a judgment free, safe place to shop. We accomplish this at Nectar through our strong community and we will always aim to foster it because a strong community is what has carried us to the top of the Oregon cannabis industry.
We would not be here to celebrate our anniversaries if it was not for you. At Nectar we value our customers and the support they provide for the cannabis community. Even though we are celebrating our anniversary, what we are really celebrating is you, our valued customer. So with that in mind we are going to celebrate our customers the best way we know how. With that being said gear up, clean your pieces, and get the snacks because Nectar Days is upon us!
Nectar Days
To celebrate our anniversary we are running the Nectar Days Elevated specials promotion. June 25 through June 28 we will be having huge Nectar Days deals on many of our fantastic products. Everything to satisfy your stoner needs will be on sale from our stickiest ickiest flower strain to our hardest hitting high quality dabs. It is going to be a sales frenzy here at Nectar because providing you with quality cannabis at awesome prices is the heart of what we do. 
Nectar Days Flower Deals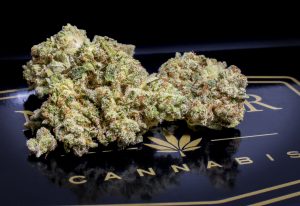 If you are in the mood for some fire kush then the Nectar Days special is most definitely for you. We are offering big deals on all our locally sourced in-house brands of flower. If you are looking to buy in bulk we are offering 30% off on our ounces of  AVO, Happy Camp, Sunshine Weed, and Smoke Rite branded cannabis. We are also offering 40% off on our ounces of Mountain Scratch brand cannabis. 
If you don't want to buy a whole oz then don't even worry we got you. We are also offering deals on many of our awesome pre-rolls and pre-roll packs as well as all our flower tiers. Try out our Nectar premium joints  or some Mother Magnolia Medicinals pre-rolls because either one will send you to the elevation station on a major discount! You can also  get yourself a pre-roll pack to share these amazing deals with your friends! 
Nectar Days Dab and Cartridge Deals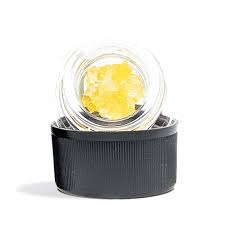 Getting deals on top shelf flower is always great, but sometimes we just want a stronger elevation. Well luckily for all of us during Nectar Days we will be offering awesome discounts on our premium dabs and cartridges. We have offers ranging from 30- 50% off on our premium dab brands such as Oregrown , The Refinery, and Smoke-Rite. You can literally taste and feel the quality of these dabs so be sure to get yourself some while they are discounted! 
We all enjoy wax cartridges when we need a little convenience and ease in our smoking, and if that's what you are looking for then look no further! We will be offering heavy discounts on some of our highest quality cartridges from Bobsled, Oregrown, and The Refinery. These brands are known for their amazing cartridges that will have your head in the clouds as if you were dabbing, but with the convenience and efficiency of dab pens. 
Nectar Days Edible Deals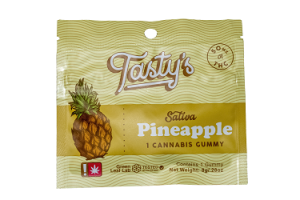 With all these amazing dab and flower deals you are probably thinking Nectar Days can't get much better, well that's where you're wrong! We didn't forget about our edibles because it is really a promotion without them? For all our non-smokers and foodies we are offering major discounts on all of our edibles. Everything from our gummies to  Grön brand chocolate will be offered between 20-40% off. We offer some of the highest quality edibles you can find like our Tastys brand gummies, or if you prefer something more natural try our Gateway gummies which are all-natural and vegan. So be sure to check out our tasty edible selection and in about 1-2 hours you'll be meeting the ganja goddess! 
Nectar Thanks You 
From myself and everyone at Nectar, I would like to extend my absolute gratitude and thanks to our customers. Thanks to you we have accomplished some truly amazing things over the past 8 years, and with your continued support we hope to accomplish more amazing things in the years to come. So be sure to check out your local Nectar for our amazing Nectar Days anniversary deals and meet the friendly members of the Nectar community!