Running short on time? Order online so you can get your favorite cannabis products for pick-up at Nectar dispensaries! Here are some step-by-step instructions for placing your next order online:

1 Click on the "Shop Online Now!" button in the top right corner of nectar.store.
2 Enter your location to find a Nectar dispensary near you. Select a store to be redirected to that location's dutchie menu.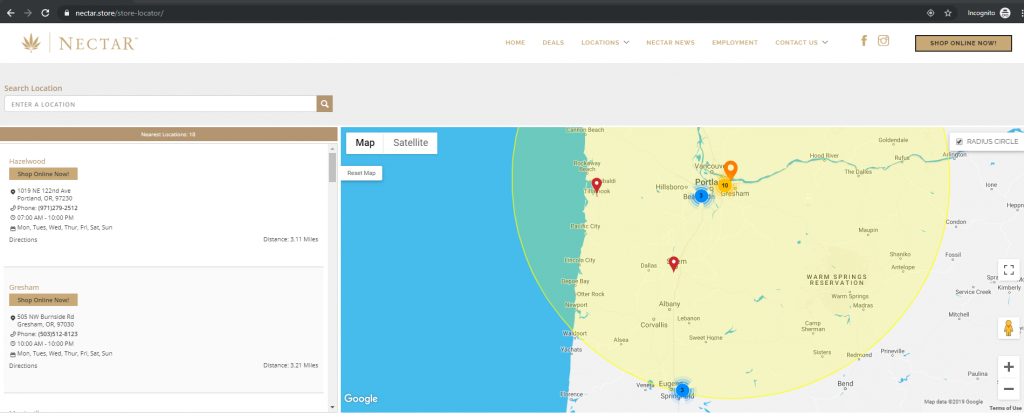 3 Scroll through the variety of items on Nectar's menu. Products can be sorted or filtered by Specials, Product Type, Brand, High CBD, High Potency, New Products, Price, or Potency. All menus are updated live with the store's inventory so that you have the most up to date selection to choose from.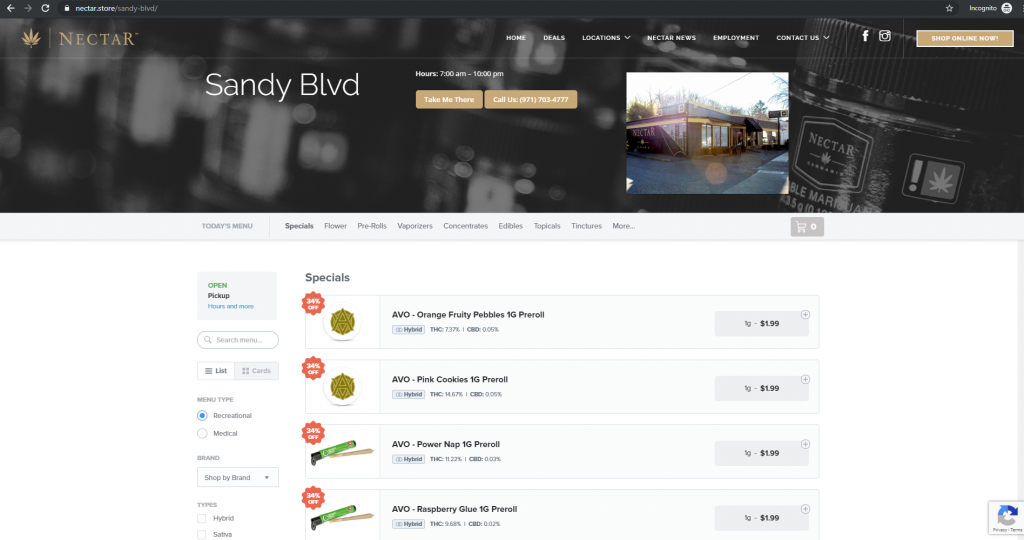 Pick-Up Pro Tip:
Click on a product to learn more details about the THC/CBD percentages, strain effects, and vendor. Use the drop-down menus to select the weight and quantity you would like to order. Or use the "+" to quickly add your favorite items to your cart from the main menu.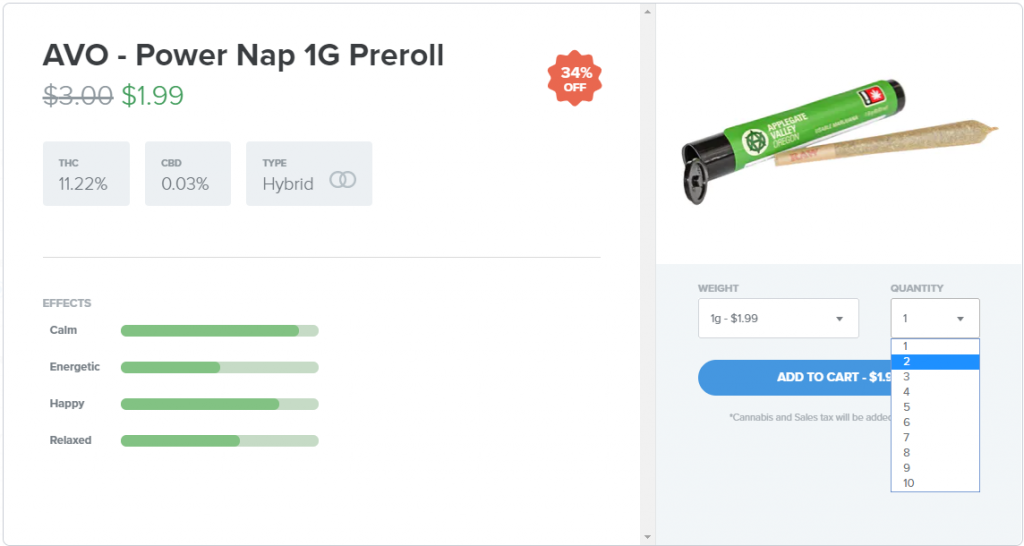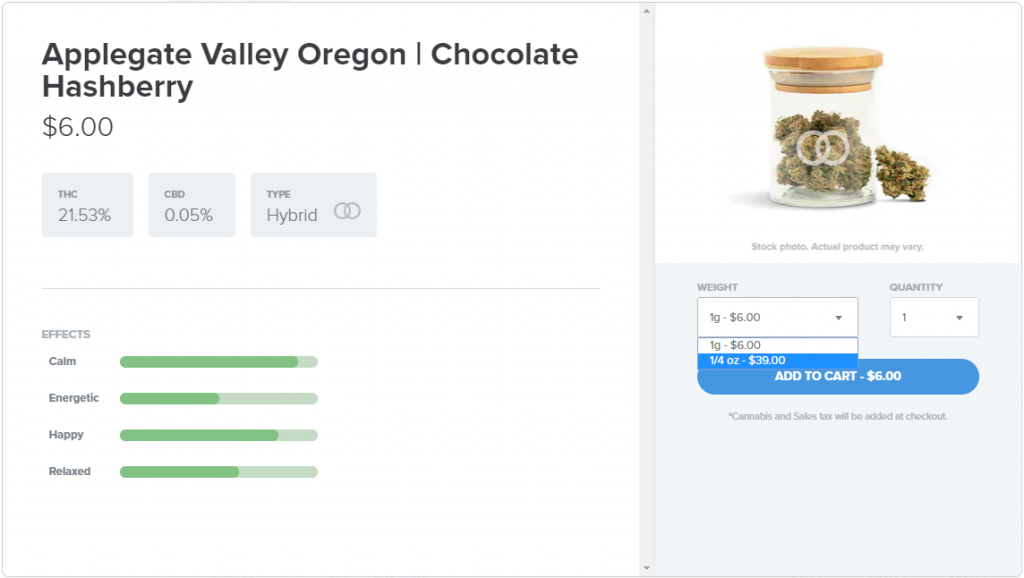 4 Click on the Shopping Cart icon to review your order. You can adjust the number of products in your cart from this screen as well.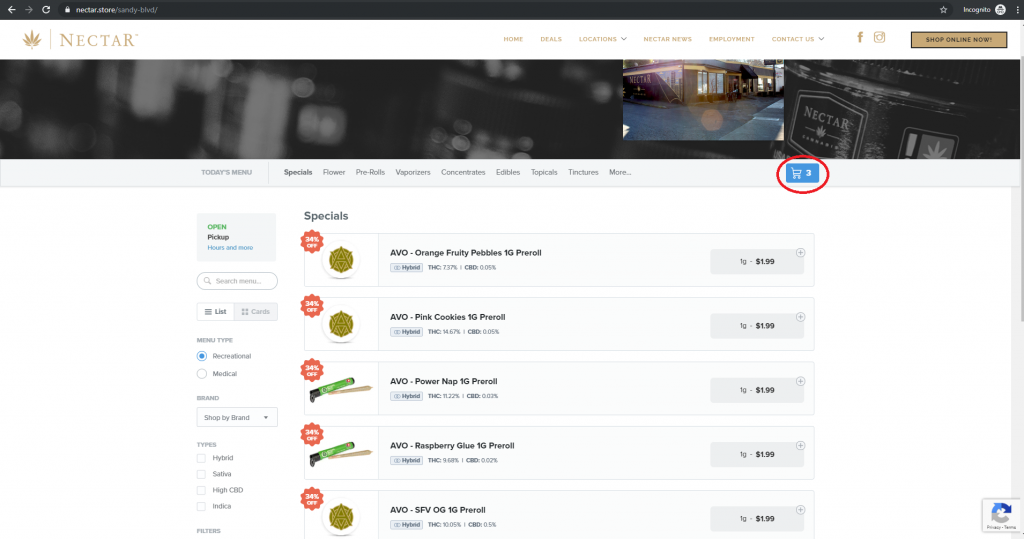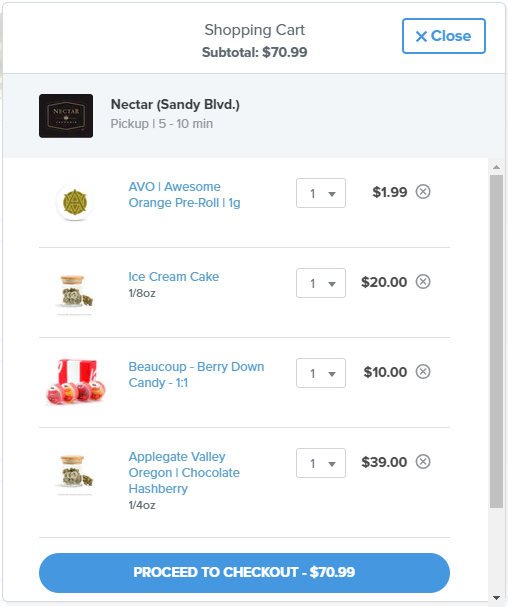 5 Click "Proceed to Checkout" when everything is good to go.
6 Enter your name, phone number, birth date, and medical card information if applicable.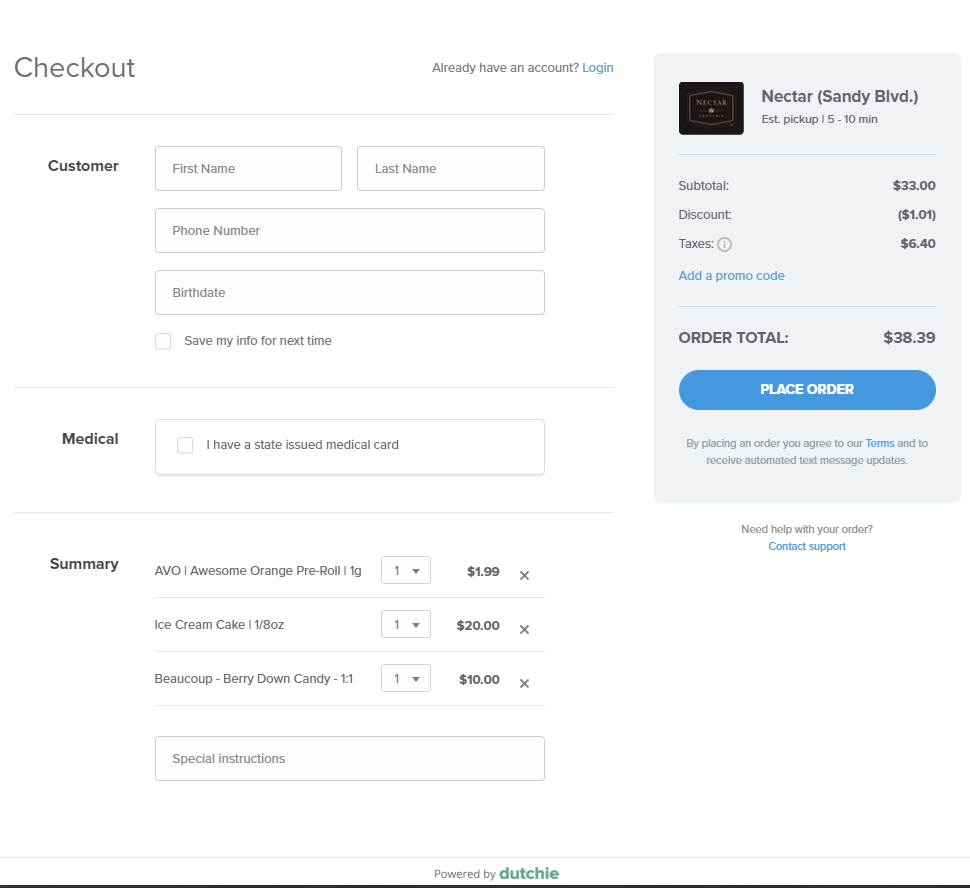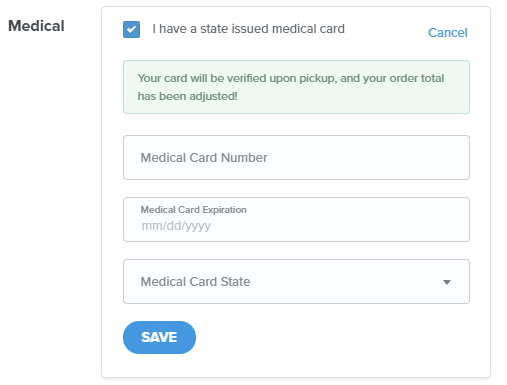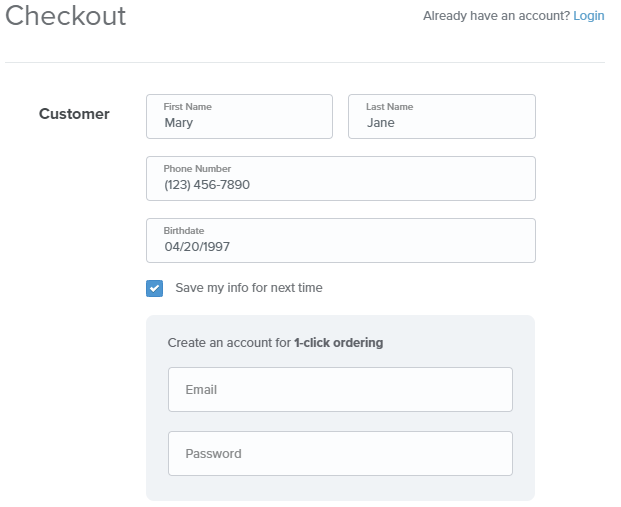 Pick-Up Pro Tip:
Check "Save my info for next time" for speedier check-out! Just create an account on dutchie with your email address and a password of your choosing. Or, if you already have an account, click "Login" to enter your information.
7 Review your order and add any special instructions to make your pick-up process run smoothly. Click "Place Order" and wait for a confirmation text to be sent to the phone number provided.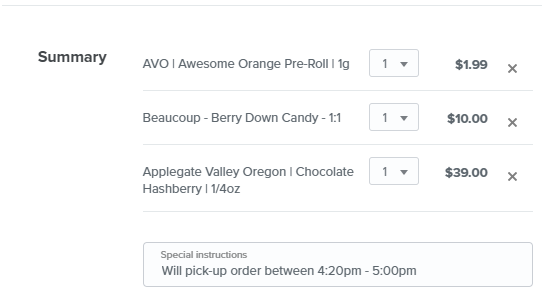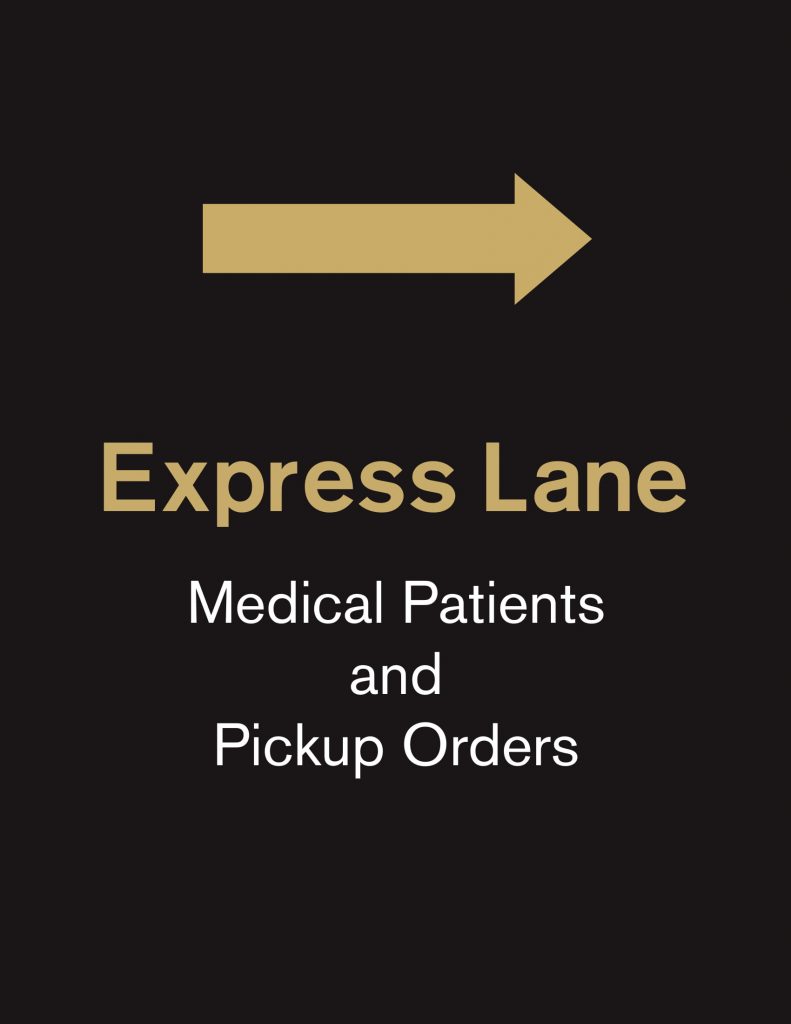 8 Another text message will be sent when your order is ready. Visit the Nectar dispensary you placed your order at and head straight to the Pick-Up line for expedited service! The Budtender will verify your ID, double-check your order, and get you all set to be on your way and enjoying your purchase.
Frequently Asked Questions:
What do I do if I have a problem with my online order?
Please contact our team immediately if there was a problem with your order! You can reach us via phone or in-person to have it resolved as soon as possible. Also, feel free to follow up via email if you have additional feedback to share about your pick-up experience.
What do I do if I have a problem with the dutchie menu?
Some times technical issues happen when you order online. If if happens to you then don't sweat it! Please reach out to the Nectar location via phone instead.
What is the cost to order online?
There is no charge to order online.It's free for all Nectar customers!
How long does a pick-up order take to get ready?
This depends on how busy the store is, however it can take anywhere from 5-30 minutes when you order online.
What if I want to change my order after placing it?
Call the dispensary ahead of time to easily adjust your order, or feel free to adjust it upon arrival and reviewing it with your Budtender even after you order online!
Can I place an order and have someone else pick it up?
No, when ordering online, the name on the  order must match the ID of the person picking the order up.
dutchie is an platform used to order online. Once an order is placed, Nectar receives, confirms and fulfills the order.
What hours can I place an order for pick-up? 
Each store's hours can be found by clicking "Hours and more" on the lefthand side of the dutchie menu. Your online order can be placed as early as 15 minutes before Nectar opens, until 30 minutes before we close.
How long will my order be held for pick-up?
Your pick-up order will be held until the dispensary closes for the day, with hours varying by location.
What if I went to a different Nectar than the location I placed my order at?
Be sure to reach out to the dispensary if your plans have changed so that this inventory is available for sale to other customers. We are happy to adjust your order as needed, subject to availability of the location you are visiting. 
We look forward to hooking you up at Nectar with the best cannabis products, easy online ordering, and expedited pick-up!