Tasty's Cannabis Cookies
If you're still debating what to bring to this year's Thanksgiving Dinner or Friendsgiving Potluck — look no further than Tasty's Cannabis Cookies at your local Nectar dispensary! Although you didn't make them, they are still homemade and use the best recipes the owner's Grandma has to offer.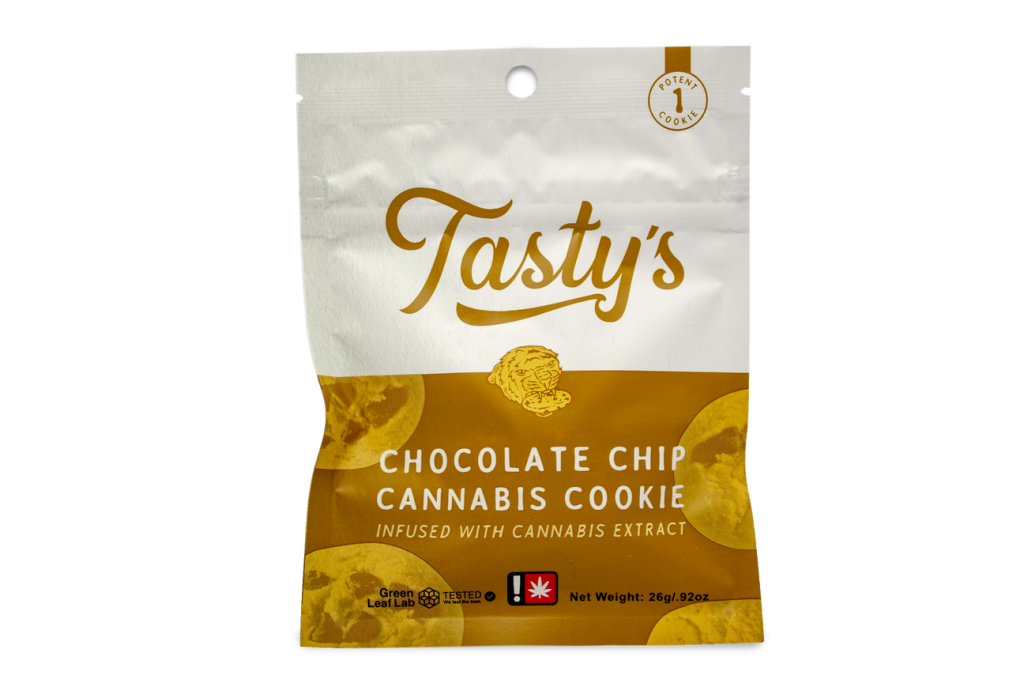 Tips for optimal consumption: 
Start with one serving size and wait for one to two hours to gauge the effects. Continue with this process until you find proper dosing strength. There are even instructions inside the package for breaking down your cannabis cookie into ten bite-sized pieces!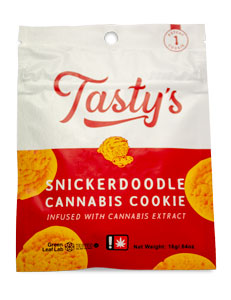 What sets Tasty's apart from the rest?
Tasty's owner is a former Nectarine! The Tasty's Team produces quality edibles, made simply, at insanely low prices. You can get a Tasty cookie for cheaper than a Venti Pumpkin Spice Latte.
What do we love most about These Products?
These power-packed cookies give you the most bang for your buck. Cannabis oil distillate and sunflower lecithin are used in all Tasty's cookie recipes, making the THC more bioavailable for your body to metabolize. This means a Tasty's cookie hits faster and harder. They are also true to their name and a tasty cannabis-infused treat.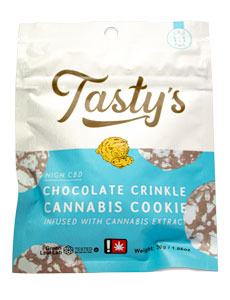 The newest addition to the lineup of tastiness is the 1:1 Chocolate Crinkle Cannabis Cookie. There are rumors that the Tasty's team wanted to make a brownie, and the Chocolate Crinkle Cookie was a happy accident. This little mistaken miracle offers a heavy balance of 50mg THC to 50mg CBD, and is also softer than your average cannabis cookie.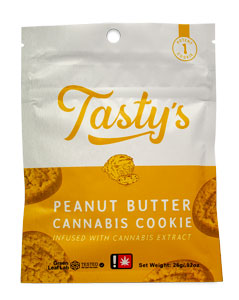 If you like crunchy cookies, we recommend the 50mg THC Peanut Butter or Snickerdoodle varieties. If you're a cookie-consuming-pro, we suggest crumbling them on top of your favorite flavor of ice cream. No matter how you consume your cookies though, Tasty's will deliver a great high and leave enough cash in your wallet for Nectar's 4-Day White Label Extracts Sale!
---
All prices listed are Medical or before tax. Do not operate a vehicle or machinery under the influence of this drug. For use only by adults twenty-one years of age and older. Keep cannabis products out of reach of children and pets.