Written By: Daniel Cina 
Whether you're enjoying a cozy movie night at home, hanging out with friends, or simply feeling a case of the munchies, having the perfect snack to satisfy your cravings is essential. When it comes to satisfying those late-night cravings or post-smoke munchies, you want something that not only tastes delicious but also enhances the overall experience. In this article, we will explore the ten best snacks to pair with the munchies, ensuring an unforgettable snacking adventure.
Munchies Top Ten Snack List
Classic Potato Chips: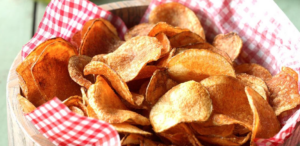 Starting with a classic, potato chips are an all-time favorite when it comes to snacks. Their crispy texture, combined with various flavors like sour cream and onion, barbecue, or salt and vinegar, make them an irresistible choice. All you need to do is find your favorite flavor! Remember to have a refreshing drink like a Keef Soda nearby to balance the flavors.
Guacamole and Tortilla Chips:
After indulging on some amazing flower, I recommend the creamy goodness of guacamole with the crunch of tortilla chips. This classic combination offers a satisfying blend of flavors. The rich avocado, zesty lime, and spices in guacamole perfectly complement the salty tortilla chips, creating a delightful snack that hits the spot.
Cheese and Crackers: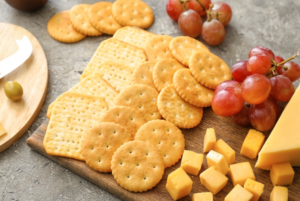 Cheese and crackers are a timeless combination that never disappoints. After all, who doesn't love charcuterie! Explore different types of cheese, such as cheddar, Gouda, or Brie, and pair them with your favorite cracker variety. Add some sliced fruits like grapes or apples to create a refreshing contrast that elevates the snacking experience. If you want to elevate this even further, pair it with a premium infused joint from your local Nectar for an amazing elevation to match! 
Mini Sliders:
If you're in the mood for something more substantial, mini sliders are an excellent option. These bite-sized burgers pack a punch of flavor. Choose your favorite protein—beef, chicken, or veggie—and top it with cheese, lettuce, tomato, and your preferred condiments. These mini burgers are perfect for sharing or satisfying your appetite on your own. They also have the added benefit of being much quicker to cook than a full sized hot sandwich. After all, who doesn't love enjoying some concentrates and whipping up some bite-sized beauties! 
Fresh Fruit Platter: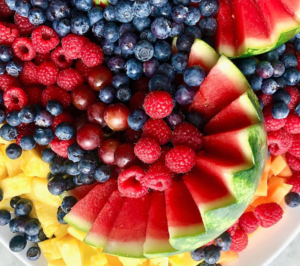 When it comes to munchies, sometimes a refreshing and healthy snack is the perfect choice. A colorful fruit platter consisting of sliced watermelon, pineapple, grapes, berries, and more can be a delightful treat. The natural sweetness of the fruits will satiate your cravings and provide a burst of vitamins.
Nachos Loaded with Toppings:
For an indulgent snacking experience, nothing beats a plate of loaded nachos. Layer crispy tortilla chips with melted cheese, black beans, jalapeños, salsa, guacamole, sour cream, and any other toppings you desire. The combination of flavors and textures will leave you craving more.
Popcorn: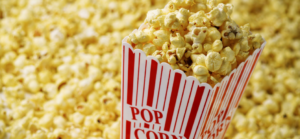 Popcorn is a quintessential snack for movie nights and munchies. Add excitement to your popcorn by experimenting with different seasonings such as butter, salt, cheese, caramel, or even chili powder for a spicy twist. This versatile snack is easy to make and can be enjoyed in various flavors.
Chocolate-Dipped Treats:
Indulge your sweet tooth by preparing chocolate-dipped treats like strawberries, pretzels, or marshmallows. Melt some chocolate, dip your chosen snacks, and let them cool. The combination of the sweet chocolate coating and the contrasting textures creates an irresistible snack that is sure to satisfy your cravings.
French Fries:
Golden and fried to perfection, french fries are one of the most timeless and favorite snacks especially when the munchies are involved. Coming in multiple different forms, and incredibly versatile when it comes to seasonings, the toughest part of french fries is picking your favorite! All that's left to do is pair them with your favorite condiment for an awesome elevated snack! 
Ice Cream Sundae: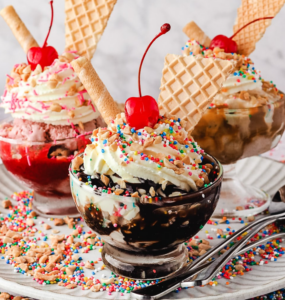 Last but not least, indulge on the king of desserts, the classic ice cream sundae. Choose your favorite out of the countless ice cream flavors, and even more potential toppings! Ice cream is one of the best snacks to fight the munchies with its cool and sweet flavors that satisfy every taste bud.
Defeat the Munchies 
Every now and again after some heavy elevating, we get the munchies!  It is something that the stoner community is known for, and it can be the cherry to accompany your elevation. So whether you're relaxing at home or out with your friends, be sure to satisfy those munchies to elevate your experience when consuming some premium cannabis! 
*** Be sure to hydrate when consuming cannabis and in general. Take care to not over consume even with the munchies. Overconsumption of food while elevated can make you not feel well depending on intake***