It's that time of year again! The temperatures are cooling down, the leaves are changing colors, footballs are flying around and the sun-grown marijuana plants are starting to finish. That's right, it's time for Harvest.
What better place to be at this time of year than on an OLCC Licensed Grow in Southern Oregon?
It just so happens that Nectar's sister company, AVO Cannabis, has five farms in full bloom right now. So we took a trip down to the farm to see how things are going with this year's crop. Here are a few of the things that really stuck out: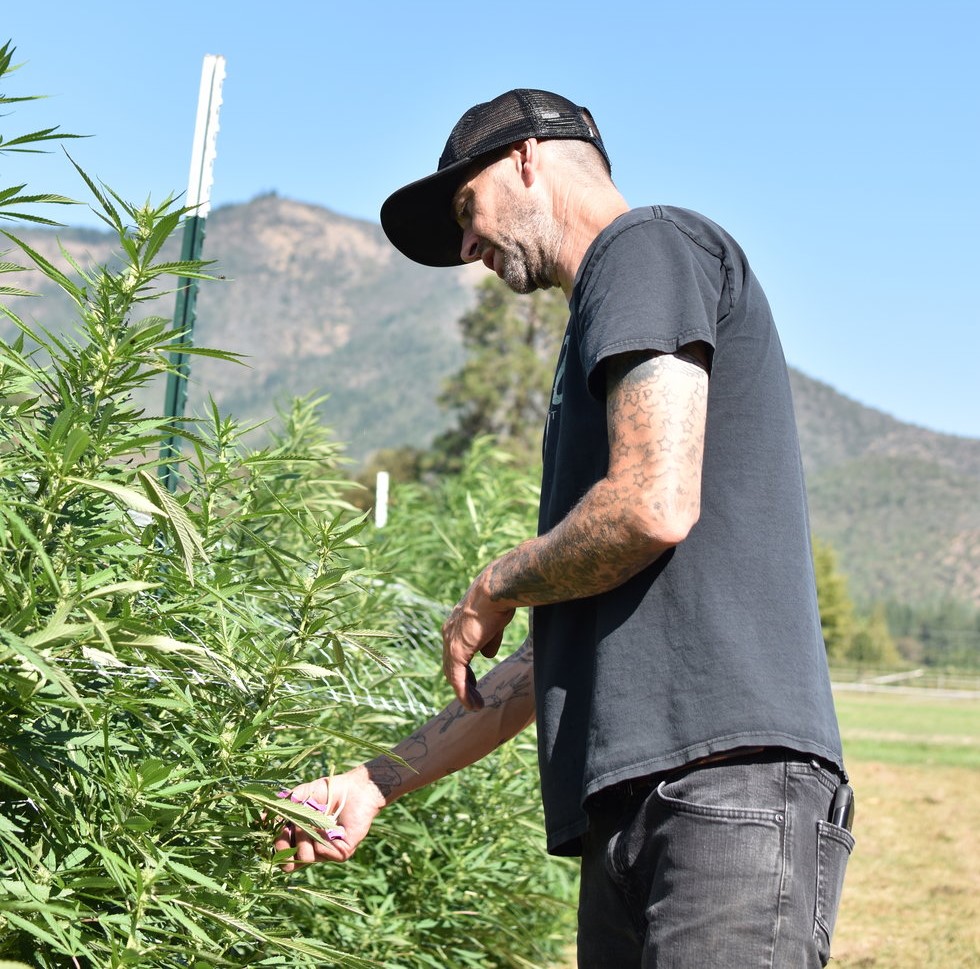 One of the things that jump right out is a new person in charge at AVO Cannabis — Guffey, who worked his way up from Budtender, to Store Lead, to Delivery Driver, is now the Director of Farm Operations for AVO Cannabis farms. Guffey has extensive indoor growing experience but this is his first shot at tackling a large-scale outdoor grow.
"The biggest differences between indoor and outdoor, at this scale, is allowing nature to coexist with your plants rather than trying to seal your (indoor) room off from the elements," Guffey said. "And the sun does a lot for you. There's not as much tinkering with the environment, it takes care of itself."
Planning and implementation are a couple of other key factors that have to be on point when dealing with grows on this large of a scale. "The numbers are crazy," Guffey said. "You have to make sure and overshoot and always have more plants than you need just in case anything happens. And you also have to do a good job of planning and projecting things out in the future to make sure you are prepared."
It's also not possible to be at all five AVO Cannabis fields at once, so communication and consistency are crucial. Guffey manages ten full-time, two part-time and fifteen temp workers at different locations all at one time.
"Developing Standard Operating Procedures to train people and to make sure we're doing everything the same at each farm is really important," Guffey said. "Trying to bring new people, from all different walks of life, together and making it into one big family has been exhausting, but it's so worth it."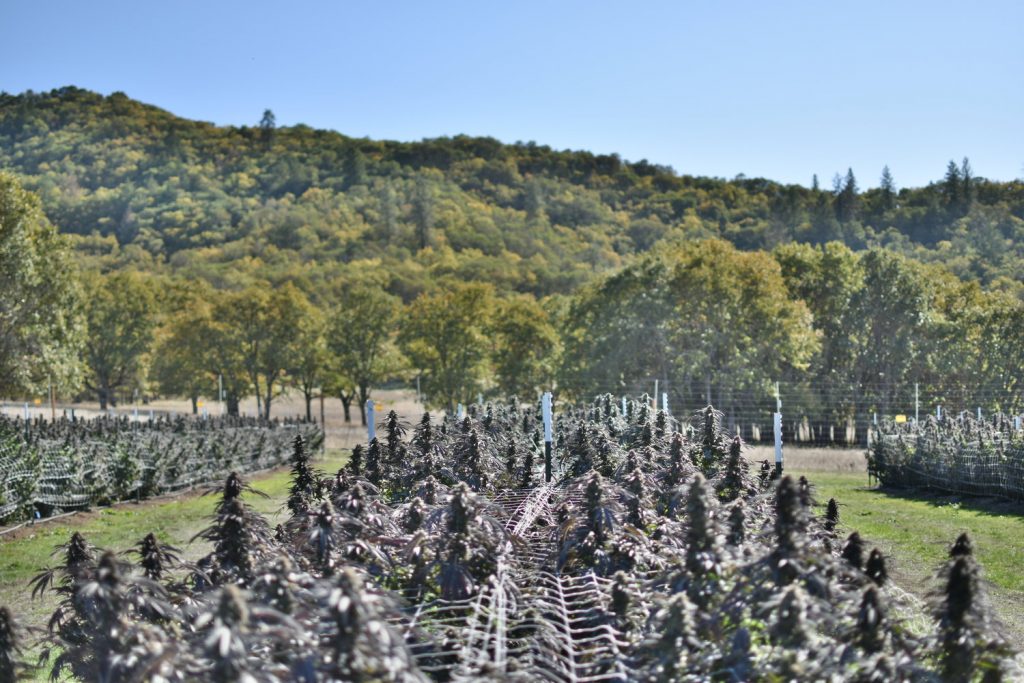 All-in-all, AVO Cannabis has five fields, each with a 40,000 square-foot canopy, located at three different farms in Southern Oregon. Each cannabis farm has a fun nickname so we can keep them all straight.
The granddaddy of them all is Old Stage, an old cattle farm that sits on 280 acres. There is a house, a couple of garages and barns on this expansive property, but it's mostly all fields of beautiful cannabis plants.
The names of the fields at Old Stage are Chris Farley, Marijuana Meadows and Cannabis Clubhouse. Next up is Red House, which is the name of both the farm and the field. This former onion farm sits on four acres and has a house (yeah, it's red) and a couple of small outbuildings.
Last, but not least, is the AVO cannabis farm. Much like Red House, AVO is the name of both the farm and the field. And just to make things a little more complicated for everyone, it's also the name of the brand that all of these farms and fields fall under. This beautiful property sits on 40 acres and is nestled next to a mountain on one side and William's Wonder Farms on the other.
In addition to a brick, ranch home, this former horse farm also has a 20,000-square foot arena and a pair of 5,000-square foot light deprivation greenhouses. Legend has it, John Wayne used to visit this farm back in the day and that he lost his watch there and it still remains to this day.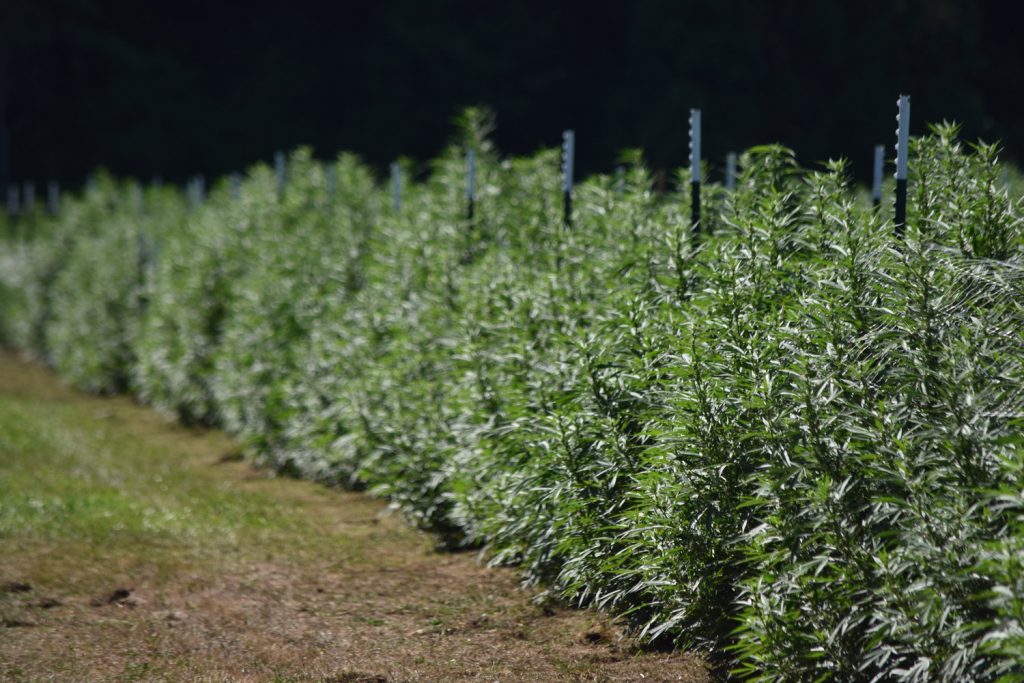 This year AVO cannabis is growing 48 different strains in its fields. Some of the strains are holdovers from past years, but close to 75 percent of them are new this year. Most of the new strains came from Kaprikorn Cannabis Nursery, just East of Eugene.
"Kaprikorn is by far the best nursery in the state of Oregon," Guffey said. "They're great and they have amazing genetics. Every strain that we got from them is phenomenal." In order to get enough plants ready for all five fields, AVO Cannabis got 20 clones of each of the 30 strains from Kaprikorn. The team then grew them out as moms and cloned them to eventually come up with the 8,500 healthy plants to supply the fields.
The strains that Guffey is most excited about are: Animal Mints, Alien OG, Blackberry Cream, Blueberry Northern Lights, Ice Cream Man, Ice Cream Cake, Mac 1, Now & Later, Wedding Cake, Platinum Purple, Purple Punch, Forbidden Fruit, Bubba Kush, Gelato 33, Cookies, Cookies & Chem and Fire OG. There are also three high-CBD strains being grown this year in Harle-Tsu, CBDiesel, and Pineapple Tonic.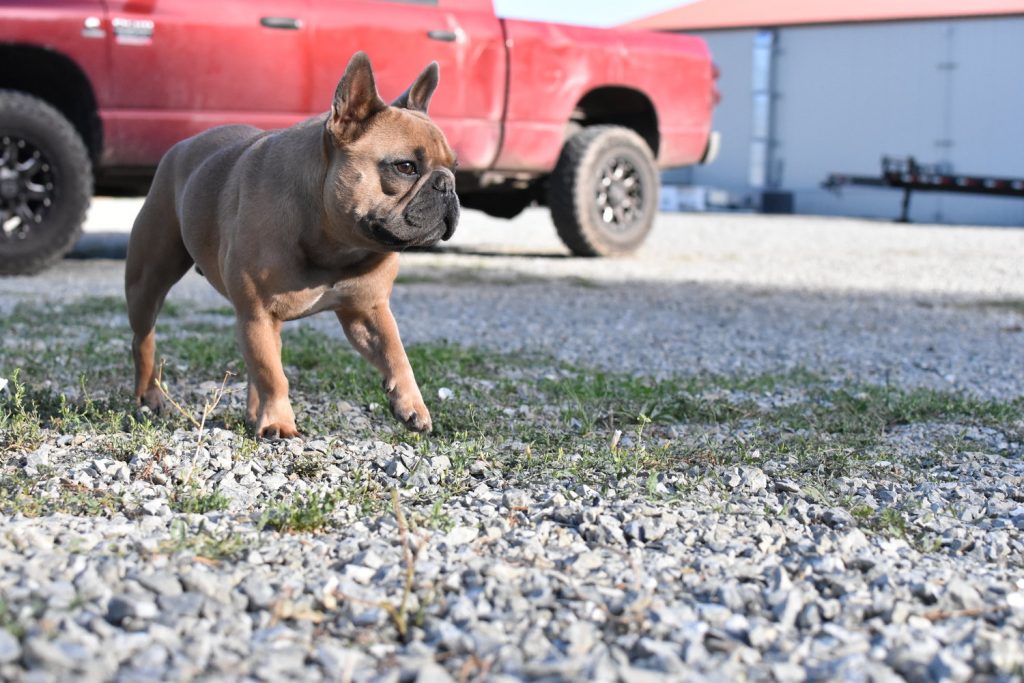 One more thing that is a little different at AVO Cannabis than in years' past is the number of animals on the farms. Dogs and a few cows have always been present, but this year there are more animals than you can shake a stick at.
At last count, there were twelve cows, four pigs, three goats, and seven chickens at the AVO Cannabis farm alone. And Guffey isn't done, he's planning to add some donkeys and sheep to the mix. "The animals really help take care of the property maintenance and help keep the brush and the weeds under control," Guffey said. "In general, having the animals around are great for overall morale."