Offered All Month Long at Your Local Nectar Dispensary
We are offering the PAX Pack deal all October at your local Nectar dispensary. Buy any PAX Pod and get a PAX Era Battery for $9.99!
Let's break that deal down —
The PAX portable vaporizer was introduced in 2012 by the owners of PAX Labs. It unites the power of a desktop vaporizer with the convenience of a portable device. This device is "celebrated for discretion and beloved for its ease of use," and one of the most popular cannabis vaporizers on the market.
The PAX Era is the first pod-system vaporizer in a stellar lineup of products from PAX Labs. This battery is 3.5 inches tall and less than half an inch wide, making it conveniently small enough to fit in a pocket. The temperature is easy to control on this device via the PAX Mobile app. It ranges from 520 degrees to 790 degrees Fahrenheit, with the ability to adjust the temperature in 1-degree increments. This battery also provides a feature called Session Control, allowing users to measure and monitor sessions in real-time. It even automatically adjusts vapor delivery based on the strength of your pull. When paired with a PAX Pod, this device provides consumers with a convenient, discreet consumption option for their favorite cannabis strains.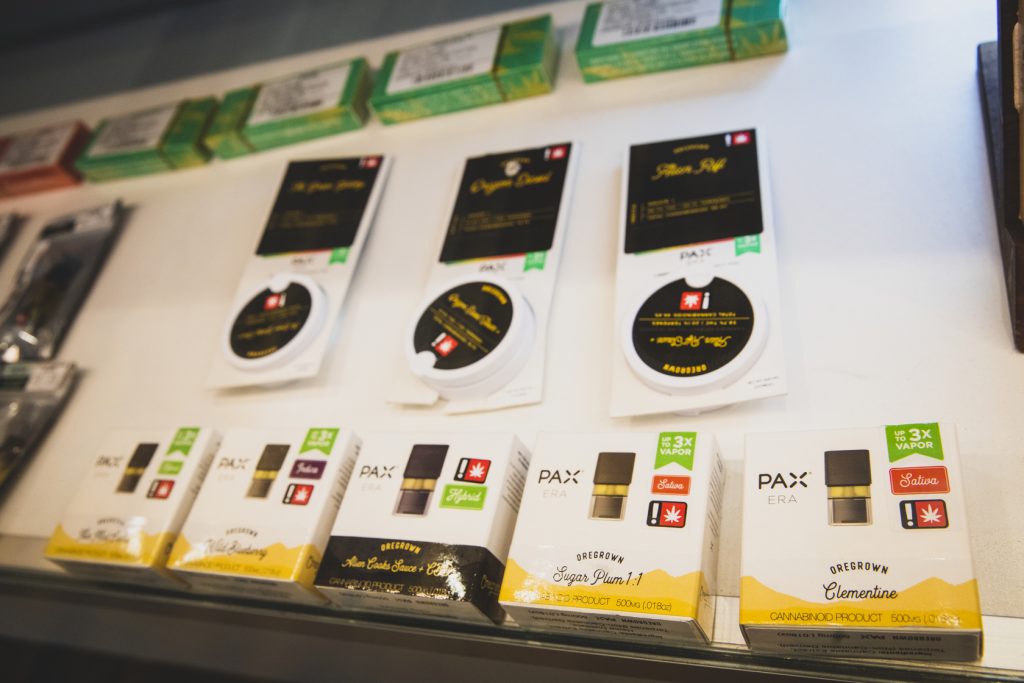 PAX SimpleClick Pods are produced by a variety of Oregon cannabis brands, including Oregrown, Willamette Valley Alchemy, and Buddies. These Pods include high-grade concentrates and are available in more than 250 strains from more than 50 extract partners. You simply click a Pod onto the PAX Era battery and take a pull. It's really that easy.
When can you get the PAX Pack hook-up at Nectar?
Get the PAX Pack hookup at Nectar dispensaries now until October 31st! Save over 65% on a PAX Era Battery with the purchase of any PAX Pod your local Nectar has to offer. It's as simple as that. Then keep an eye out for a PAX Labs team member popping up at a Nectar near you to learn more about all that the PAX product line has to offer!