Nectar opened a new dispensary on Commercial Avenue, in Salem, Oregon!
If you're local to Salem, you may have noticed the signs for a dispensary on Commercial change from Herbal Grasslands to a Nectar a few weeks ago. We are now up and running with Nectar Budtenders and the cannabis inventory Nectar customers have come to count on. Be sure to out what's currently in stock at Nectar – Commercial by browsing the menu here: https://nectar.store/commercial/.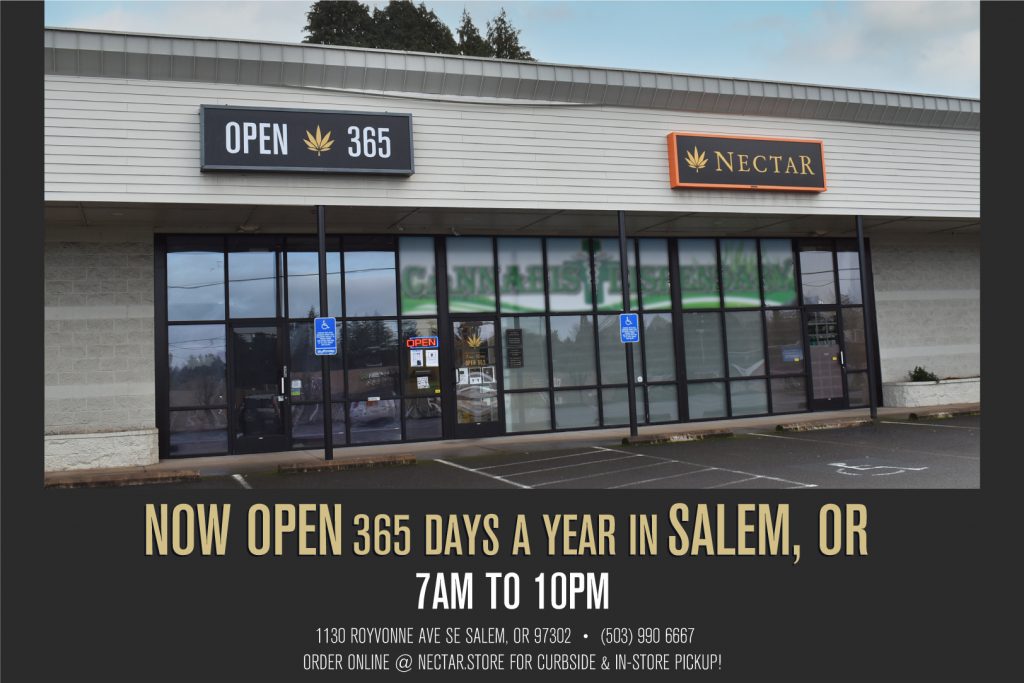 This Nectar dispensary is open from 7:00 am until 10:00 pm, 365 days a year. You can order online for pick-up at 1130 Royvonne Avenue, or reach out to the Nectar Commercial team at (503) 990-6667. We hope to hook you up in Salem soon!